Why would not let this cool wedding décor idea to be a part of his or her wedding? Terrariums are cool too have and not only they will make good table centerpieces for the wedding of yours; but also you can gift them to your loved ones as a memorable wedding favor. Succulents are blessed with their natural beauty and moreover they retain a lot of water, so you do not have to worry about wilting of these wonderful plants. They do not even require too much of care. Learn here how you can actually make these lovely succulent terrarium table centerpieces.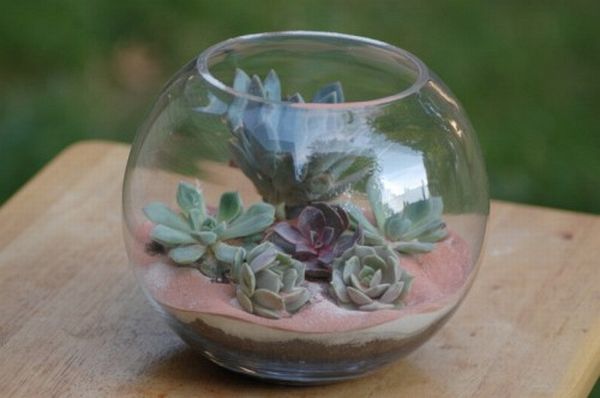 Difficulty level: Moderately easy
Time required: 10 Minutes (to create one terrarium)
Things needed: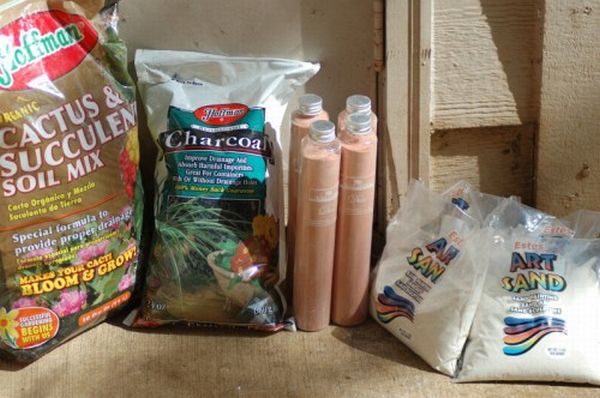 · Glass bowls (as many as you need the centerpieces)
· Succulents (Mixed)
· Cacti soil
· Activated charcoal
· Sand
· Paintbrush
· Spray bottle
Procedure
This is how you create your terrarium table centerpieces using the succulents:
1. Take a glass bowl and fill it with some of the activated charcoal. Then put a layer of the cacti soil over it.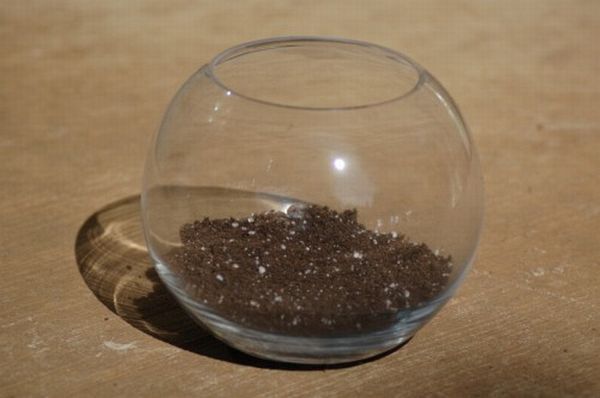 2. Select a good looking and healthy succulent for the placement in the glass bowl.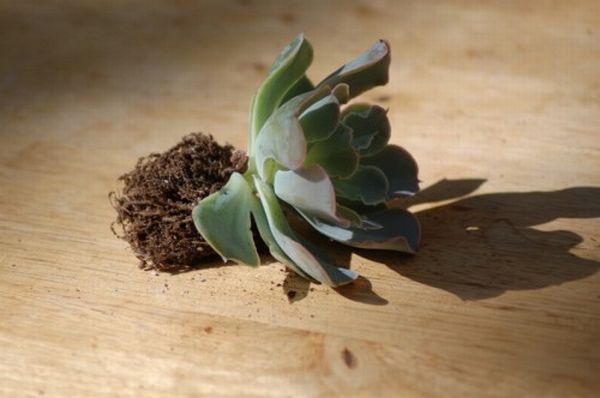 3. Assort as many as succulents with which you can form variety with. Get them all placed neatly into the glass bowl with each having the best position possible.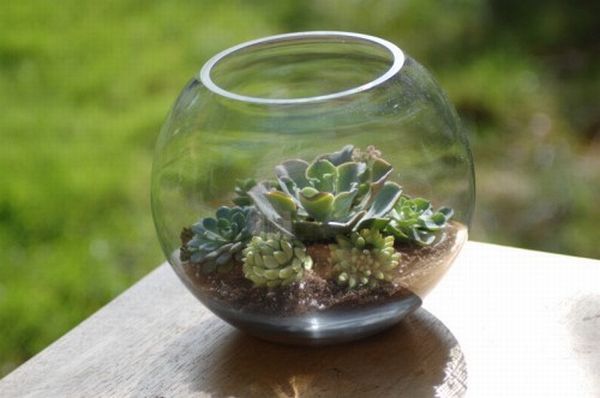 4. Add a layer of some sand. You can also use some small pebbles to give terrarium a natural look and style.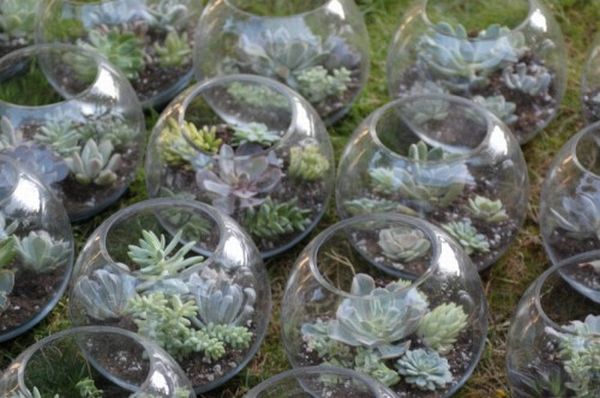 5. Every time after adding a layer of sand to the glass bowl, paint its surface with a distinctive color using a small paintbrush.
6. Spray the succulent terrarium with some water from the spray bottle and store it in some neat and tidy place.
7. Follow the same steps and make as many as table centerpieces you want. You can even color the glass bowl. Use your creative caliber.
Things to watch out for
· Get rid of the root soil of the succulent before you place it inside the glass bowl.
· Before you need the centerpieces for your wedding day and the wedding décor secure them in some appropriate place.