Wedding is probably more than planning about your wedding dress, wedding cakes and venues so, an equal consideration should be given to the wedding decorations too. If you are an imaginative person and can give space to little creativity within yourself then, instead of trying of something traditional floral decorations, go for sparkling pom poms. You can use different color pom poms throughout the reception hall and we are sure, your wedding reception area will look amazingly beautiful. Follow these steps.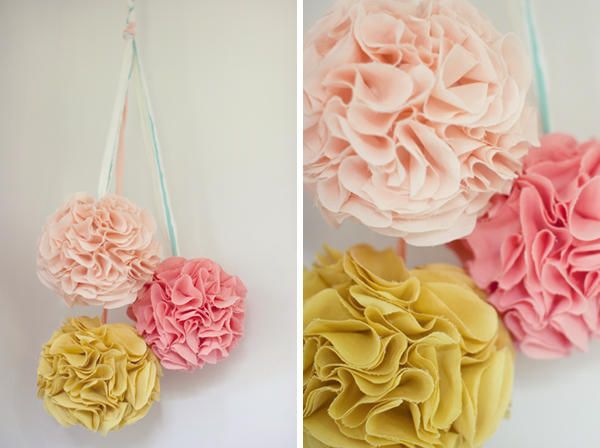 Things you need
Fabric
Scissors
Hot glue gun
Chinese lanterns
Procedure
1. Take the fabric part first and cut out the circles from the fabric.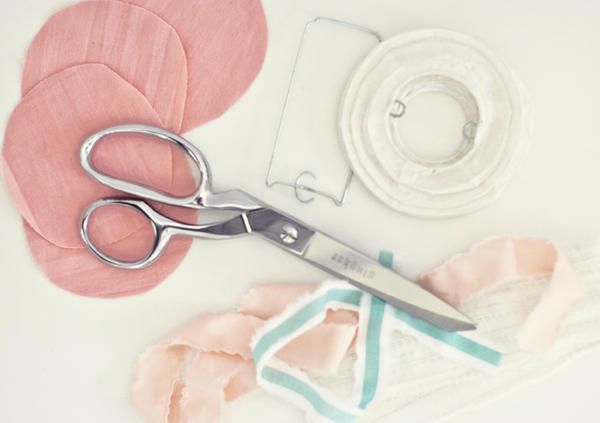 2. Now, fold the circle cut out of the fabric into half and use a little hot glue on the center. You should apply more glue to the bottom of the circle than the center.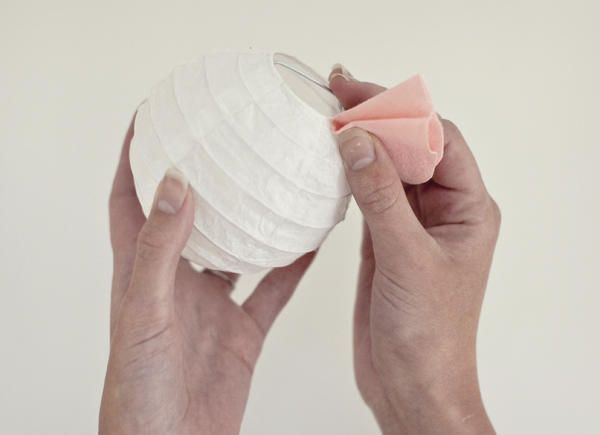 3.Take the Chinese circle and press the bottom of the folded circle onto the lantern and Keep on repeating the same thing until you finish with whole of the lantern ball.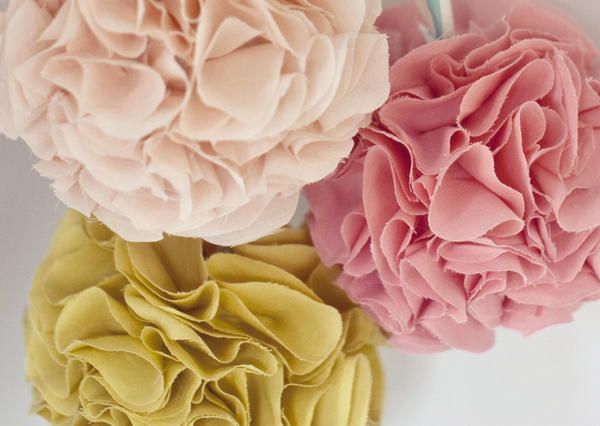 4. After finishing the whole lantern, attach a fabric or some wire to hang this beautiful lantern. These hanging lanterns looks amazing on trees for an outdoor wedding.