With the onset of the summers the summers weddings are bound to become special with all that sunshine. One of the best things to include in your summer wedding food menu is the ice cream. Well you can get ice creams of as many as flavors and that would certainly delight your guests. But, what if you have something even much more special to feel good about, for your guests? What about an ice cream cone holder that you can make all by yourself with just a little of time and expertise. To know more about this cool little idea for your wedding, keep on reading below.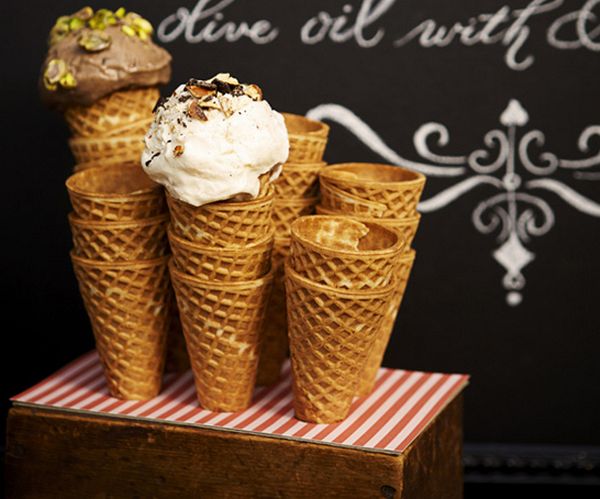 Difficulty level: Easy
Time required: 10-15 minutes for a single ice cream holder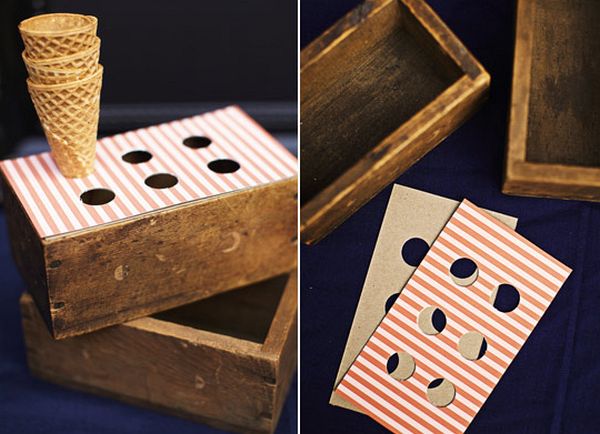 Things needed:
· A wooden box
· A card stock
· Colorful patterned paper
· 7/8" Hole punch
· Glue
Procedure
Just follow some of these really easy-to-perform steps and accomplish your DIY task:
1. Take the card stock and cut it into a rectangular shape and size.
2. Now cut the patterned paper just in the same size like you had cut the card stock.
3. Take some glue and apply it so as to join the two things (card stock and the patterned paper) together.
4. Take the hole-puncher and punch some holes along the side of the card stock.
5. Repeat the punching of holes onto the opposite side.
6. Now put the punched and glued card stock that is covered with the colorful patterned paper over to the wooden box. Glue both so as they stick together
7. Put ice cream cones in the holes that you have created and make sure that you have done everything in the right order. You are done with your beautiful looking ice cream holder now!
8. As per the requirements, create as much as ice cream holders in the similar way.
Things to watch out for
· Let the glue dry always after you join two pieces.
· Every hole that you punch must be an inch apart to ensure that the cones do not touch one another.
· Holes that are punched to the opposite side should be in alignment with the previous one.