Lace lanterns for an outdoor wedding! What a lovely idea concept that is in itself. So if you are motivated by the creativity and the uniqueness that this idea carries then just do not stop here only. Go through this DIY procedure and see how you can add a wondrous lighting option for your outdoor or garden themed wedding. Not only that but you can also use these lace lanterns in other of the wedding themes. Also, after you are all done with your wedding; you can keep these with yourself as a token of your beautiful wedding day and the reception. Believe us it is going to be all fun activity for you to get involved in!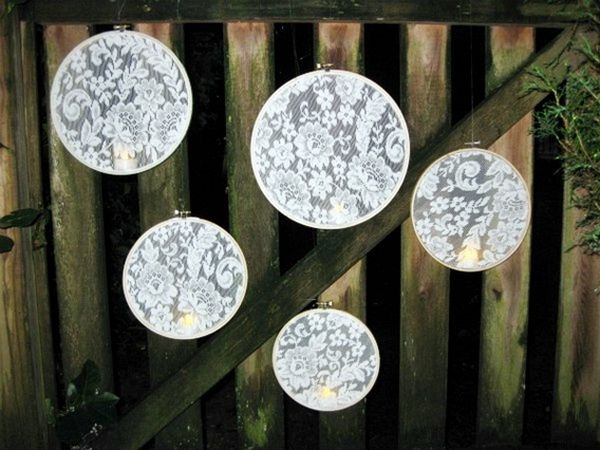 Difficulty level: Moderately easy
Time required: 30 minutes to 1 hour (for one lace lantern)
Things needed:
· Lace
· Scissors
· Embroidery hoop
· Glue gun (hot)
· Jewelry cord
· Tea light (carrying a battery)
Procedure
Keep following these steps one by one:
1. Take apart the embroidery hoop.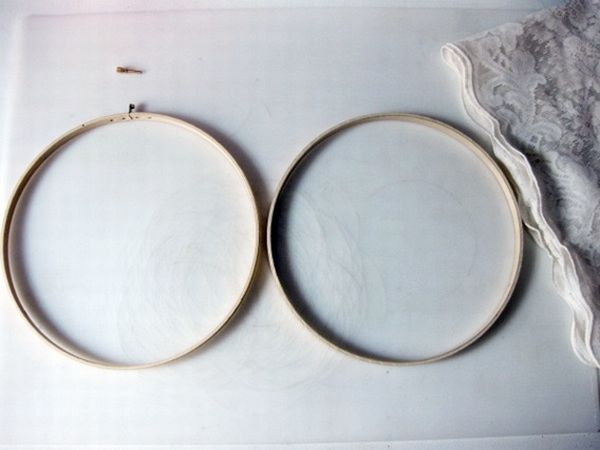 2. Put the lace onto the interior hoop and reassemble the embroidery hoop.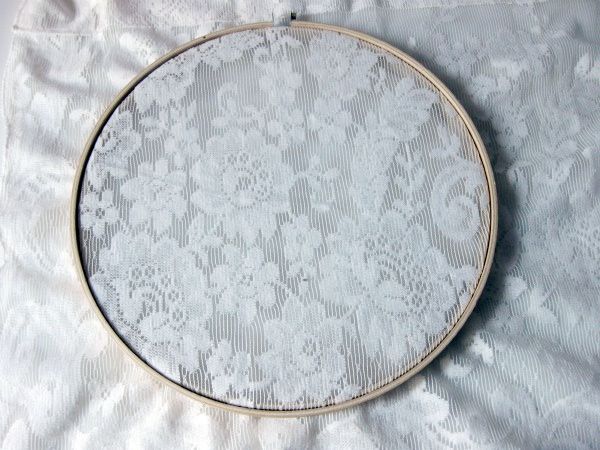 3. Now cut the lace from the bottom side of the hoop and be as much precise while you cut it.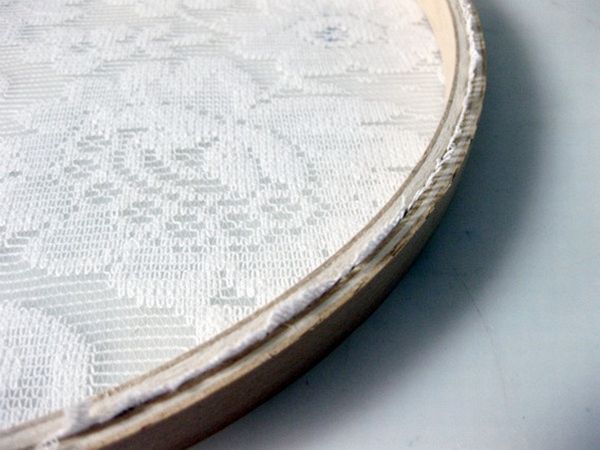 4. Take the hot glue gun and fix the tea light that is battery operated, to the bottom edge of the hoop.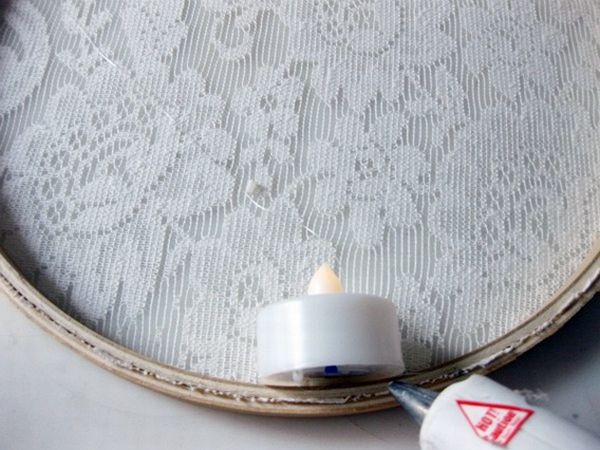 5. Use the jewelry cord to tie the top of the hoop so that it can make use for the hanging purpose.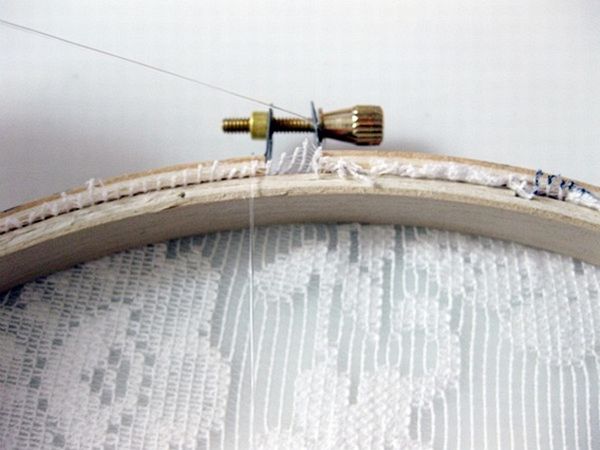 6. You can use a colorful tape to decorate the edges of the hoop so as to add some color and a little more creativity to serve the purpose.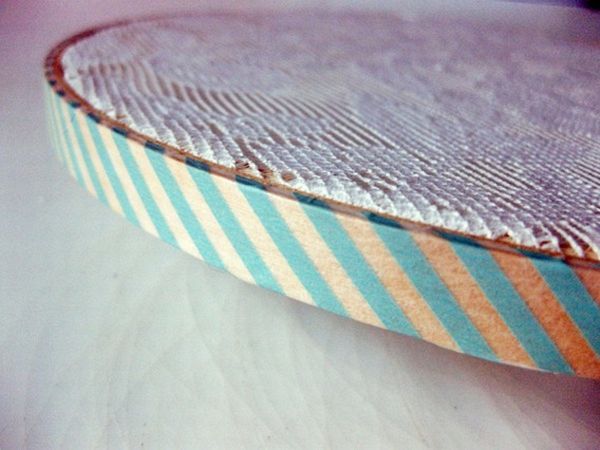 7. Prepare few more lace lanterns in such a way. You can make some changes to their sizes and then hand them anywhere outside in the wedding reception area. They glow awesomely in the dark and let you fall in love with the ambience of your wedding day.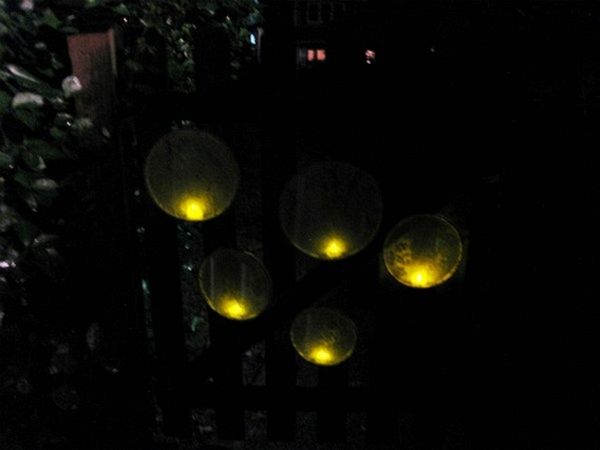 Things to watch out for
· The on/off controls side of the tea light must face out so do not embed it in any way.
· The place that is used for the hanging of the lace lanterns must be firm and quite tough enough to hold the lanterns.