Seldom do you see the fantastic DIY wedding ideas across the internet, And when you find one then what do you do? You grab it! So what about making a moustache wedding stamp? Have you given a thought about this one? You can well make a wedding stamp that can imprint the moustache stamp marks on your own. And then you just take it and stamp your wedding invitations with it. It will surely bring out the smiles on your wedding invitees when they receive the invitations at their doorsteps. Besides the wedding invitations, you can also utilize this stamp for putting up the moustache marks to the wedding favors that you have selected for your beautiful guests. This will be a great addition to the wedding stationary. So stop thinking and start just now with this fantastic DIY idea!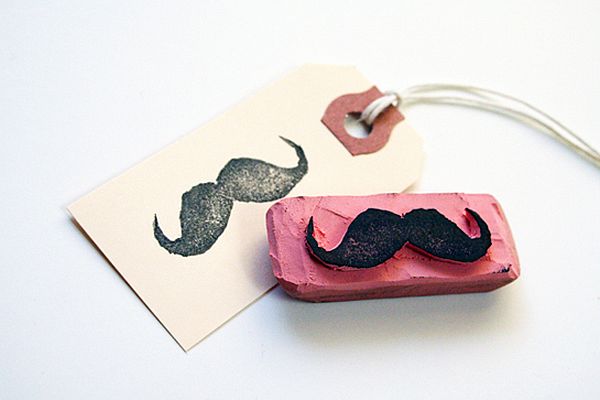 Difficulty level: Easy
Time required: 10 minutes
Things needed
To make a moustache wedding stamp you will have to gather these little items with you:
· A stamp pad
· Eraser
· Knife
· Black stamp pad
Procedure
1. Take the eraser and draw out the outline of a moustache onto it.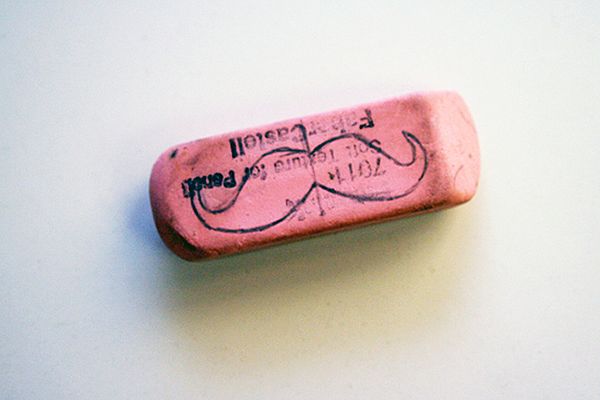 2. Now take the knife and cut for the area that you previously sketched. The depth of your cut should be a few millimeters.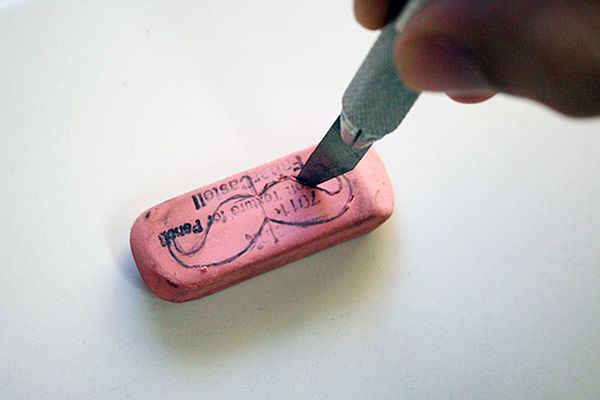 3. Now cut away the parts of eraser around the moustache very nicely.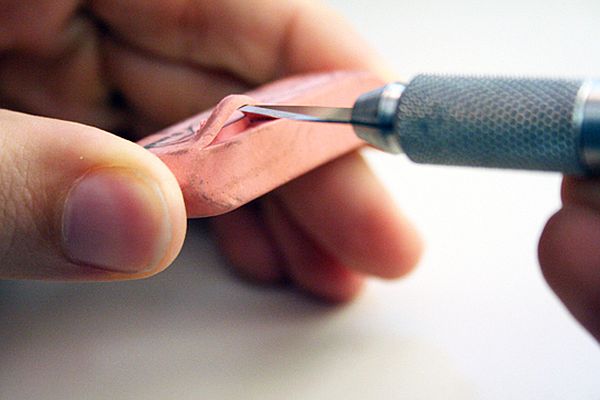 4. Take the tag or the wedding invitation envelope and using the stamp pad that is black in color; start putting the stamp marks onto your stationary.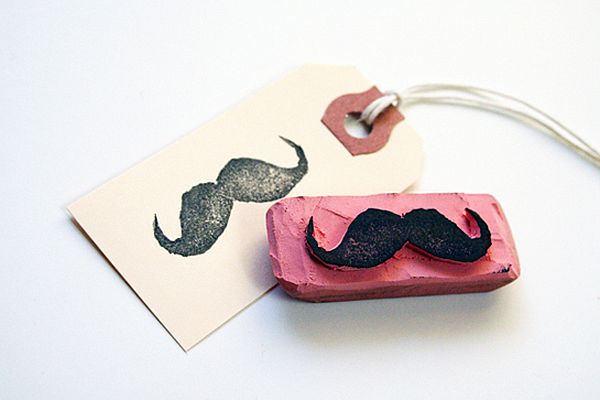 Things to watch out for
· If you do not quite like the idea of creating a moustache wedding stamp, then you can make other things like lips, lovebirds. But in any of the cases the procedure will remain the same.
· Be watchful that you do not distort the shape of your trace when you eliminate the surrounding part of the eraser.
via: onestylishbride