One of the tasks that every wedding couple likes to accomplish picture perfect is their wedding décor. There are many things out there to enhance your wedding decorations. From floral inspirations to the recycled art elements people keep on innovating to bring you more and more. Just like that this is also an innovative and a creative idea. We are sharing with you the DIY process of making your own string chandeliers so as to magnify your wedding décor. And it serves as a beautiful idea for the home décor after you are done with your wedding. So why wait; just learn and start up with this!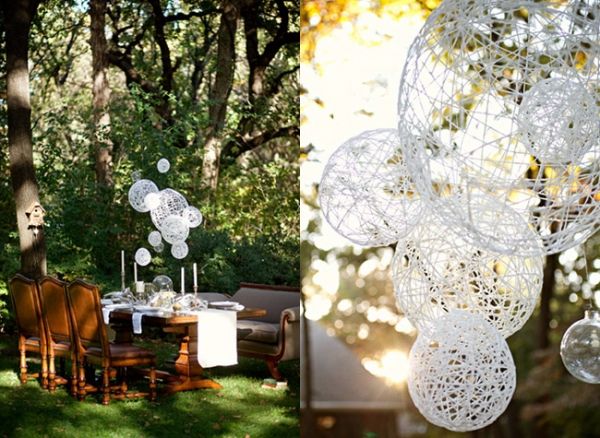 Difficulty level: Moderately easy
Time required: 30 minutes for one chandelier
Things needed
Here is all what you will need:
· Balloons
· Yarn
· Glue
· Glue tray
· Corn starch
· Fast drying spray paint
· Water
· Lighting kit
· Vaseline
Procedure
This is how you do it:
1. Get the balloon inflated to a mid-sized shape so that it is not completely round.
2. Take a sharpie and mark the knot you have tied around the balloon. This will help you to make a lampshade of the string chandelier.
3. Now, get the corn starch, some warm water and the glue mixed together in good proportions. You need to prepare a smooth mixture out of it all.
4. Take a little bit of Vaseline and start smearing the balloon with it so that no glue can stick to the balloon after getting dried
5. For this step you will need some extra hands. Take in your friends or the family. Well, then one of the person must feed you the yarn all through the glue mixture and the second person has to wrap it all over around the balloon.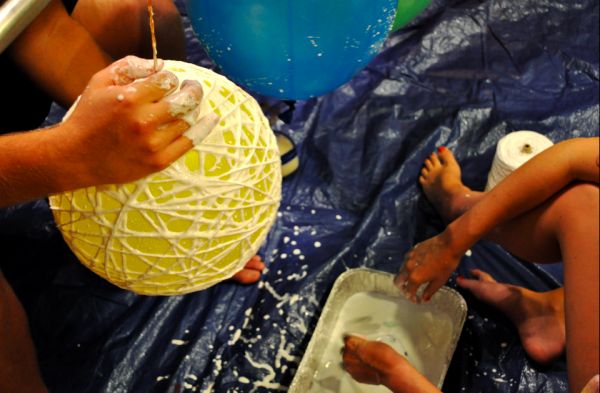 6. Be creative tying the knots around the formation. You can wrap the yarn vertically to the balloon too.
7. Now leave this preparation for a day so that the balloon gets completely dried up.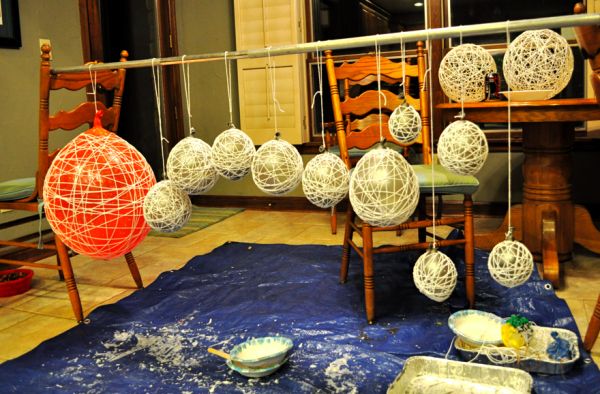 8. Pop the balloon.
9. Use the fast drying spray paint to color the string chandeliers in your favorite of the colors.
Things to watch out for
1. Use a sharpie so as to mark the space that you need to keep intact for the lighting cord.
2. Do not forget to apply Vaseline to the balloon otherwise you will ruin it all.