A spring wedding provides you an opportunity to incorporate your wedding with nature and to use symbols of the season to give a unique touch to the ceremony. Using natural things as wedding décor is the best idea to celebrate your wedding in the springs season so, today we have a wonderful DIY of making watercolor Easter egg name settings that you can use for a rehearsal dinner or engagement party.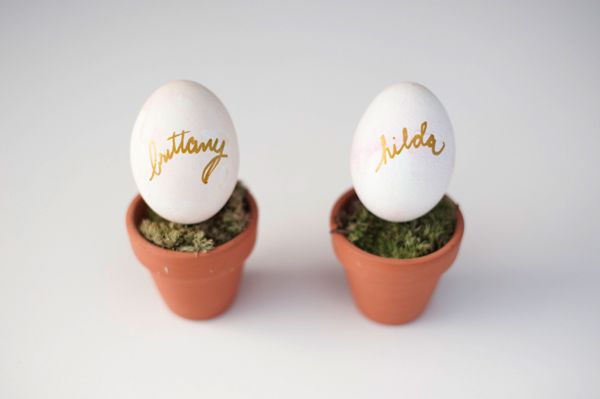 The things you need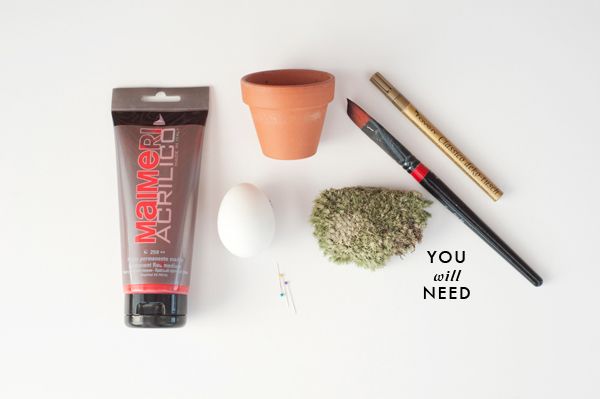 Hardboiled eggs and paint brush
Moss, gold pen
Small terra cotta pots
Straight pins, water, cup and acrylic
Procedure
The first thing you will do is to take two eggs and then soak them into the water.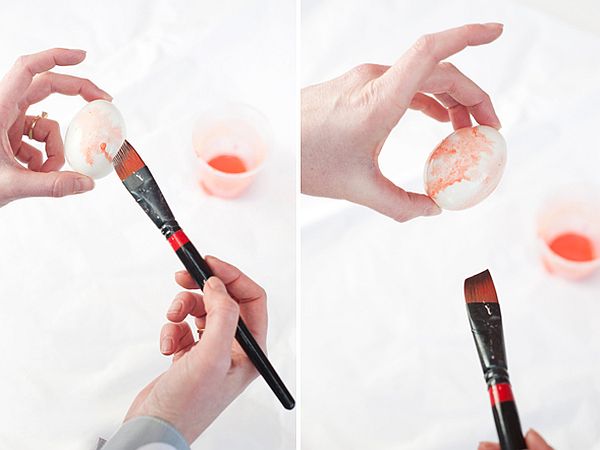 2. Now take a cup and add some water into the acrylic paint and pour this in water.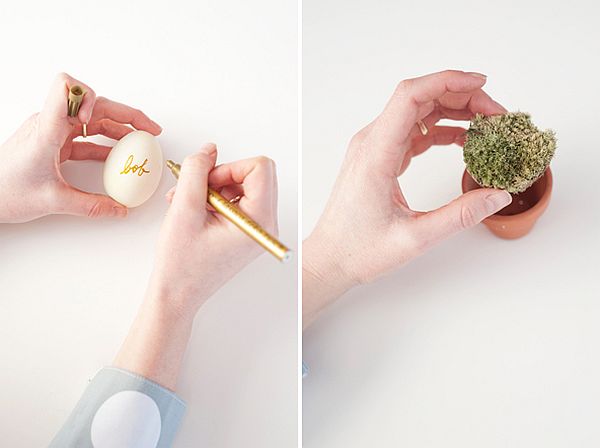 3. Now add a small amount of paint on eggs. You will need a paint brush to paint and let paint bleed a little.
4. Take a sparkling paint pen and write the name of the guest on egg.
5. The cut a small piece of moss and insert. The size of the moss should be of the size of the pot.
6. You can also use straight pins to hold the egg in place and then put eggs onto the moss.