Having a wedding is one of the great things that ever happen to you but after deciding to get marry, you get introduced to many challenging questions like how to find wedding favors that suits your wedding theme and are something unique. Well, this article will ease this tension to some extent as we have a beautiful DIY project of making geometric faceted favor boxes that is so beautiful and artistic that it can fit in to almost any kind theme you want.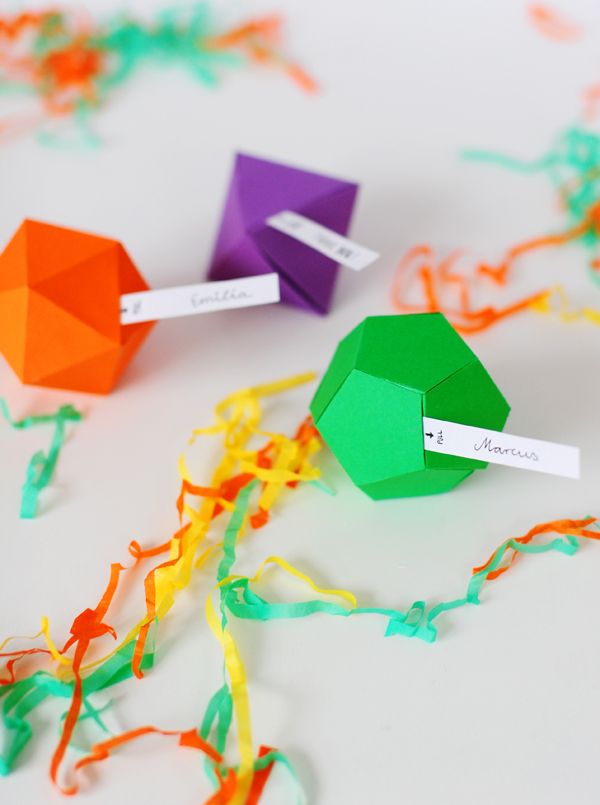 1. Start by printing this template into thick paper and choose various colors according to theme color theme of your wedding. Orange, dark green, purple are the best color choices but if you are a fan big fan or you have a color classic kind of theme, then you can also choose gold, silver and bronze color papers for the project.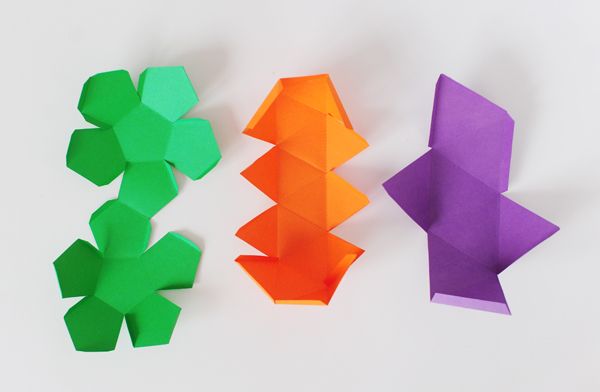 2. Make cuts through the straight lines and then fold the paper along the dotted lines. All folds must bes creased in the same directions, over the dotted directions.
3. Now assemble the box without gluing it to see whether all the sides are rightly fit in and don't forget to mark lid and the folder over sides with a pencil line and glue it perfectly.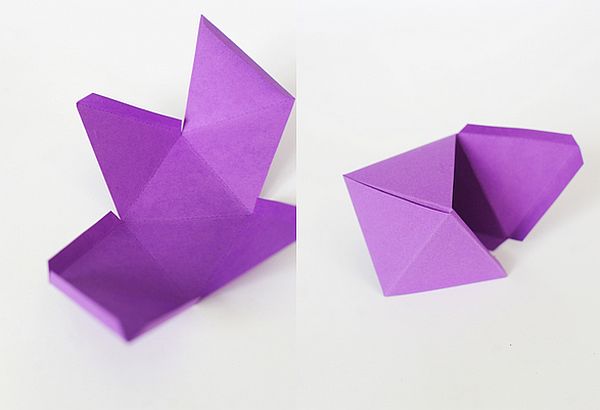 4. Assemble the boxes using paper glue like shown in picture and make a fold on the last assemble piece so, that it can cover the box completely.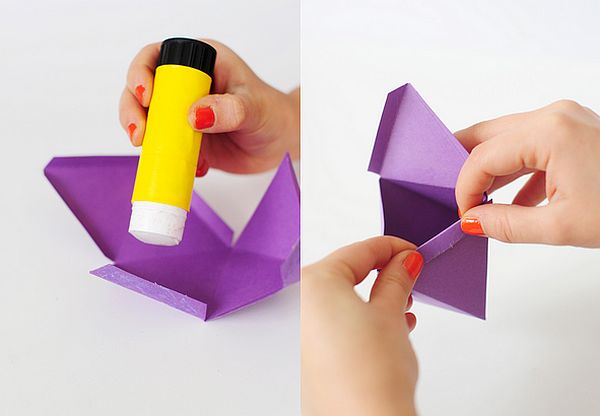 5. Now, cut some small strips of paper and write and write the names of your guests on it. Here are the strips that were hand-written by using beautiful calligraphy but you can also print out them according to your choice. Take some glue and attach them on these boxes.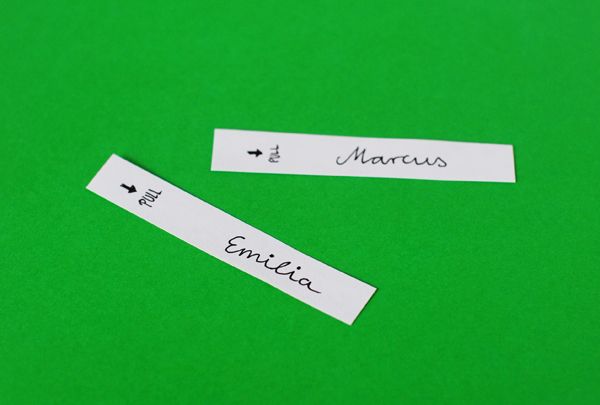 6. Fill your favorite goodies in these boxes and use thin strips to pad the box if there is a heavy favor in these boxes.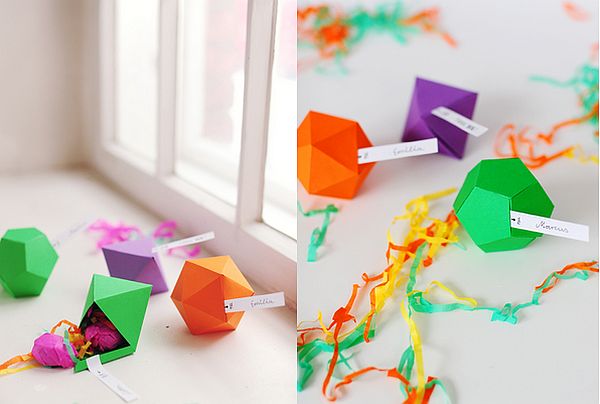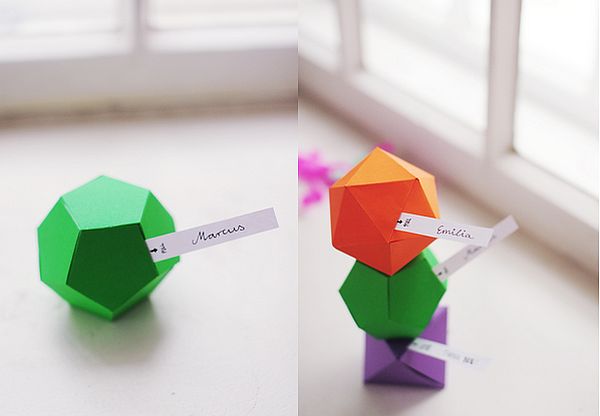 Via: ruffledblog