Wedding is a onetime affair and nothing can be better than celebrating you wedding in a way you had always dreamed. Though, you must have read about many strange wedding themes but here we have a 'mud wedding' that was celebrated in Florida on Saturday when the redneck couple, Carina and Kodie Umphenour tied the nuptial knot big muddy hole.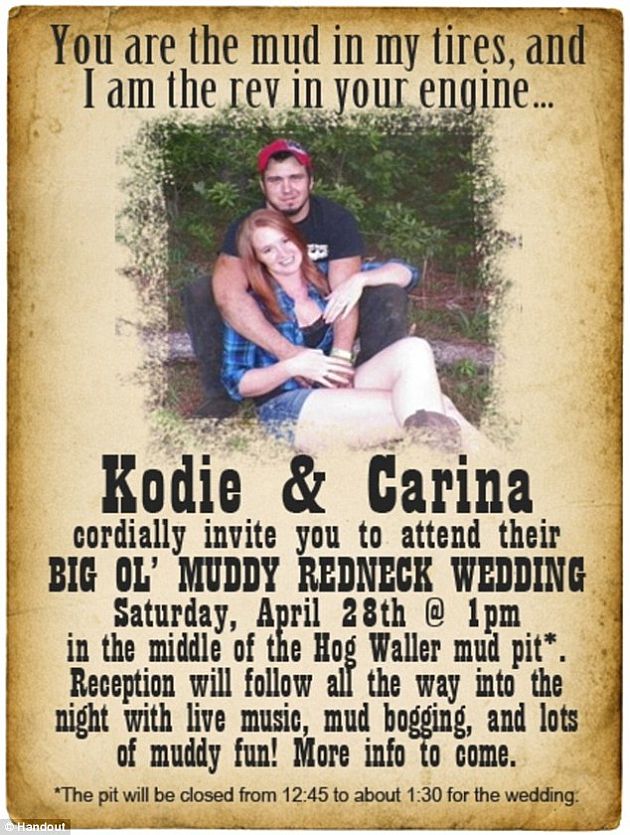 The bride was in a camouflaging attire and not to surprise she was ferried to the altar in a Ford F-250 monster truck. The wedding held in an adventure park in Palatka, Florida and the wedding couple happily describe themselves a 'rednecks'. The bride reportedly told ABCNews that they both have a great fascination towards mud and had their first few dates that were also in mud. She also reiterated that they are really happy for life and mud bog is their favorite place for the vacations.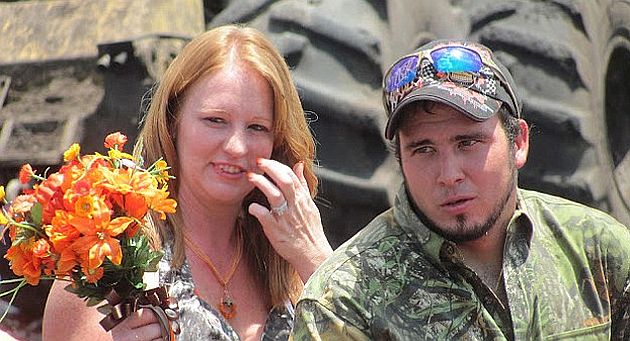 Hog Waller was the place chosen as a wedding venue and as expected approximately 2000 people came to see this strange wedding. People who were not invited was charged with $15 to see the wedding and children were given a free entry.
The wedding went on without any glitch and the bride and groom were equally confident and happy for their wedding. They both live in St. Augustine, Florida but had a decent relationship from past few months. They both met online and after knowing each other the things went really well and they become really good friends. And, you can imagine this by reading these wedding vows written on the picture above that truly reflect their love for mud bogging, cars and of-course to each other.
According to the bride, Carina Umphenour, if you are a redneck, it just mean that you are a human being like anybody else and they always have a different idea of fun. A cacophony of motors ran through the holy matrimony after the ending of the wedding ceremony.
Source: abcnews