DIY is the best approach for any budgeted wedding as it opens up the way for many ideas to usher and you can present these favors to your loved ones in a unique way. So, here we have a best DIY wedding favor idea that is merely going to cost your around $2 or $3 per guest- hot cocoa on a stick- and guests are surely going to love this token of love. Celebrate the happiest moments of your life and have fun while making it, we are pretty sure, this thing would taste better on your stick! Here are the steps.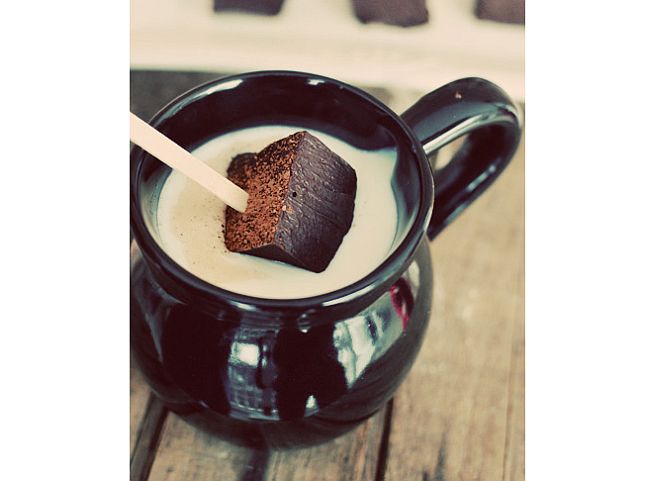 Things you need
1. 1/2 cup of heavy cream
2. Cups semisweet chocolate bars or chips
3. Unsweetened baking chocolate
4. 1 1/4 cups of sweetened condensed milk
5. Sticks ( preferably wooden)
Tips
1. First of all, take parchment paper and line the whole pan with it. Heat the cream and condensed milk on a very low heat until the steaming.
2. Now, remove the pan from the gas and pour the chocolate on it. Don't touch the mixture for about ten minutes.
3. You can also place the pan after sometime, if you think the chocolate has not melted yet. Continue to whisk the mixture until it becomes shinny ad thick.
4. Pour the mixture of the chocolate into a different pan and shake it gently to settle down completely. You can use the spatula to smooth the surface of the pan.
5. Set it aside overnight to slowly set it up and then cut the whole big piece into 1 ¼" cube of chocolate.
6. Now take wooden stick and stick one on each piece of the chocolate and swirl the piece on to the hot milk.