Magic and weddings are just synonymous. Couples who are soon going to get married keep looking up for the ideas that can make their weddings fun and high on the festivity meter. Here we have an idea just like that. This is the process of making the wedding ribbon wands, by DIYing them on your own. You can, by all means engage all your loved ones in this creative DIY wedding project. See how you can make some of the magical looking ribbon wands that are inexpensive yet mesmerizing.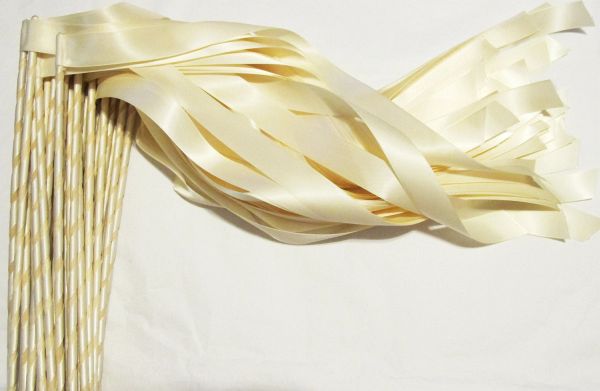 Difficulty level: Easy
Time required: up to 10 minutes for a single ribbon wand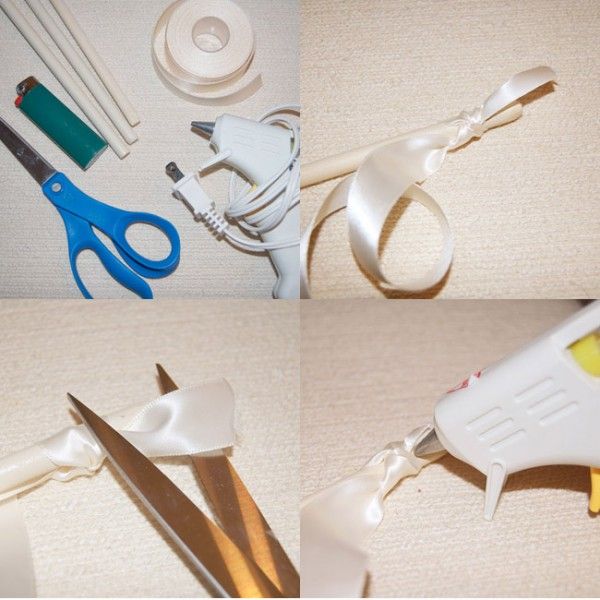 Things needed
Very few of the things that you will need to complete your DIY activity, are as follows:
· 10-12 inch dowels
· Spray paint
· Scissors
· A glue gun
· Lighter
· Light-weighted ribbon
Procedure
This is how you start and end this DIY wedding project by following the steps mentioned herein:
1. Get the dowels of some good make and those which have some durability.
2. Spray paint the dowels if you wish them to get a particular color.
3. Get the ribbons and cut them in the lengths that you desire. You can make up to three feet of the ribbons as per their length
4. Make a knot when after tying the ribbon to the dowel.
5. Put some hot glue to the knot and press it for sometime so that it can stick to the dowel.
6. Hold the ribbon edges over some flame so as to make them not to lose open.
7. Get some vase or the buckets for storing these wedding ribbon wands. Place them at your wedding reception venue and let the magic begin!
Things to watch out for
· Cut off any extra ribbon that comes at the shorter end.
· Consider not exceeding the three feet length in case of the ribbons.
· After applying the hot glue to the knot of the ribbon attached to the dowel, let it dry overnight.