After the bride and the groom, if anyone deserves attention it is the mother of the bride. Our moms have a conditioned tendency to put themselves last and this might result in your mom picking her dress for your wedding day right out of the closet at the last moment. Selecting your gown is obviously a herculean task in itself, but once you are done with it you can dress-hunt for your mom.
Encourage your mom, because if you won't she won't.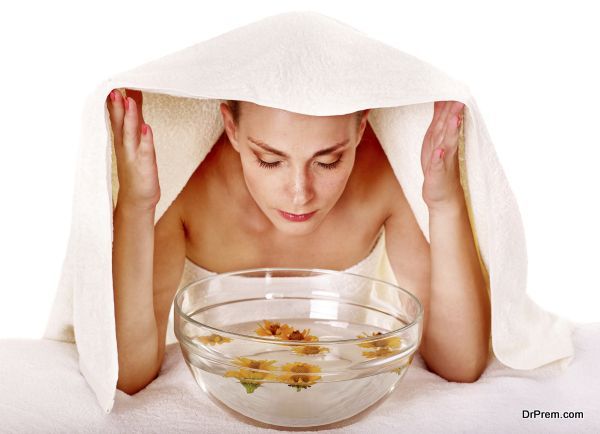 With all the responsibilities of giving her child the perfect wedding that she deserves, the mother may not get time to pamper herself for the wedding. So while everybody is busy fussing over the bride, it is the mom that gets overlooked and also overly exhausted.
Invite her to the mani and pedi that you and the girls have planned together. When you and your bridesmaids hit the parlor before the wedding, remember to pull along your mother with you. You could also book a facial or skin care treatment with your mother and surprise her.
Having a massage will make her feel rejuvenated and reenergized. There is no absolute way to say thank you for everything, but this may show a hint of your gratitude, love and appreciation for your mother.
The mother of the bride-dress dilemma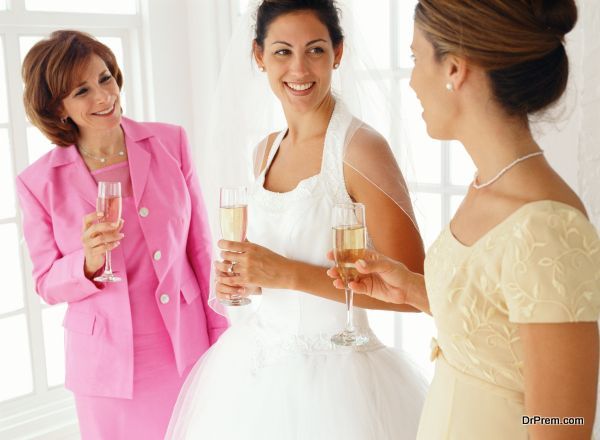 Marlene Leffell from Daymor Couture says that "characterizing a particular mother-of-the-bride dress is extremely difficult nowadays". Mothers can be spotted wearing halter dresses coupled with shrugs or jackets or in elaborate dresses and even formal suits. The trend in the mother's dress is gradually shifting towards sexier forms, some elegant dresses that show off some skin are also making their place.
Where colors are concerned the most chosen color by most mothers is Black, while white is still frowned up on, other popular shades are sage green, off-white, navy and other bright blues. Colors can be chosen by keeping the wedding theme, season and location in mind.
Plan the dress before you buy it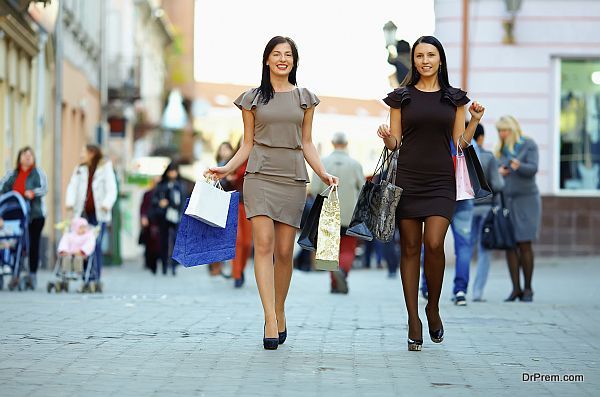 Address these issues prior to going dress-hunting. Firstly, ask your mom what she would like to wear, if she is not comfortable with some ideas it is better to dismiss them. Second, talk to the groom's mother, check for what she is wearing and her color choices, it is better if the mothers complement each other rather than clashing the same dresses to the wedding.
It is also important that your mother's dress goes well with the party theme or color theme that you have chosen for the wedding. For formal wedding parties it is better to choose sober dress suits or long gowns in preferably black color. Choosing the best dress should not over ride your budget, you could plan the dress by keeping future needs of the same in mind.

Shopping for the perfect dress for your mom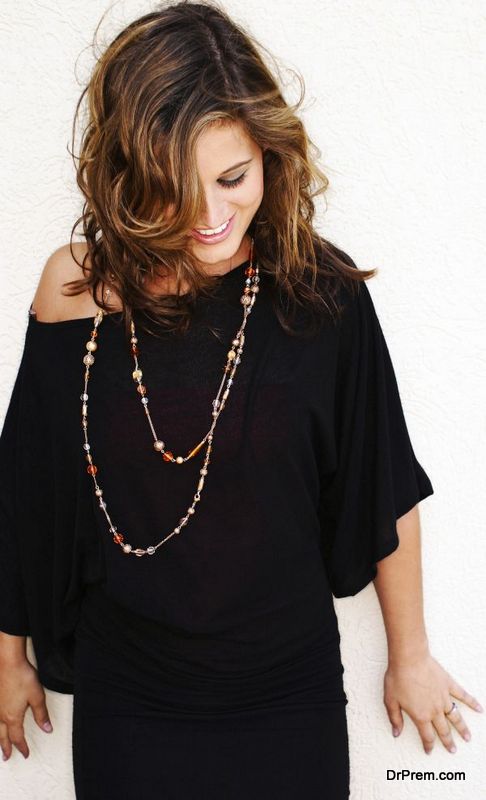 Because we women are all conscious about certain areas of our body, the dress to be chosen should be something that your mother is absolutely comfortable with. For the more conservative moms a long dress teamed with a formal jacket can do wonders and also cover the upper arm and tummy areas.
Trendier moms can work well with a black dress and jazz it up a bit with accessories. A custom made dress and a blazer are the mother of the bride staples but the trend is rapidly shifting.Peplum dresses and tunic dresses can be chosen for those trying to avoid focus on the tummy area.
Long gowns with chiffon or micro-crape covering over the shoulders are popular these days. Short suits with A-line skirts can be teamed with heirloom brooches or hats to complement the complete look.

Choosing your mother's dress for your wedding requires thorough consideration. Once you are done with your dress, start planning for your mother too by choosing the correct design, color and fabric to complement her beauty.