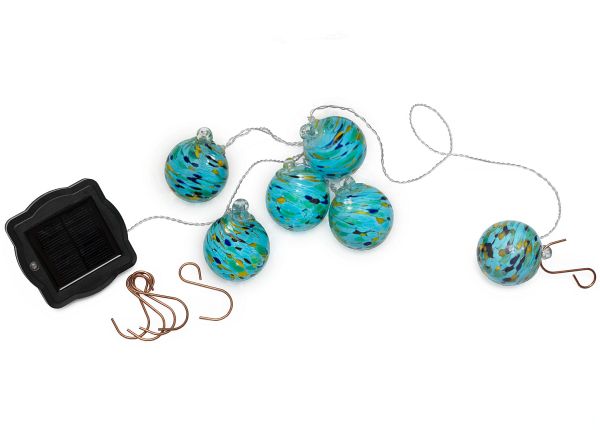 Green weddings are the demand of time and fashion these days. There are lot many aspects of these weddings that give them this name. Being eco friendly with the wedding gifts that you present to the bride and the groom is a unique idea which is well supported when you know what to gift. Just to increase your knowledge in this category of the wedding gifts, we have selected some of the best available eco friendly wedding gifts that you can't resist but buy and present to the new wedding couple. Have a glance.
Solar powered string lights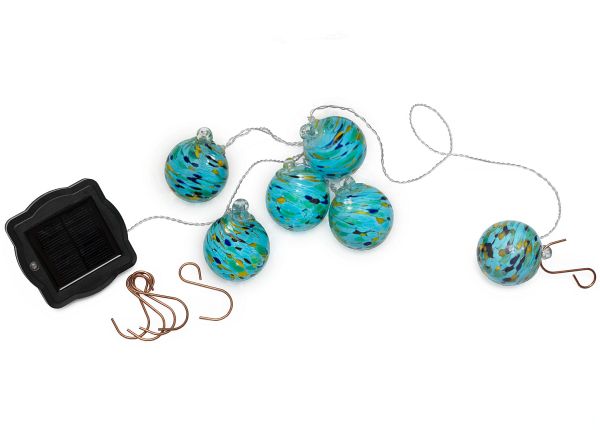 This is a set of 6 hand blown and solar powered string lights that have much an elegance as an eco friendly wedding gifts. The glass globes are all artisan made. They feature wonderful colors like blue, purple, green and gold. Have a utility to be used in variety of places as well as accessories to the daily used items. The lights can be used to enhance the home décor by putting at some place that receives good ample sunlight in the home area. Even the outdoors like garden can be well ornamented with these string lights by placing these on some short tree or an ornamental bush. The solar panels are such designed onto these lights that they can get the maximum of the solar light collection. A unique thing is that these solar lights turn on and off by themselves at the dusk and dawn respectively. This forms a great eco friendly wedding gift at $50 only.
Luxurious bamboo towels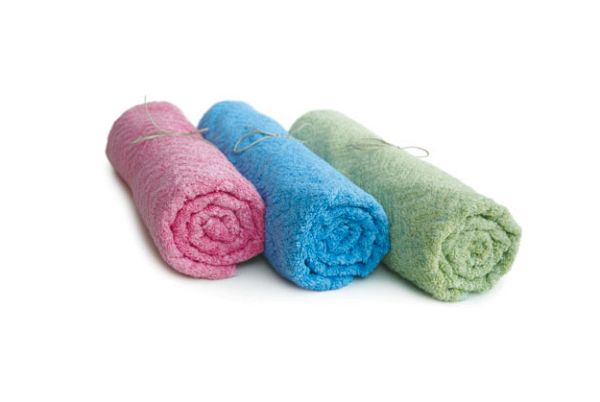 Towels can be a great gift to the wedding couple. And what if the towels you are gifting are eco friendly too? That is the only idea when you get these luxurious bamboo towels with you to present them as the wedding gift. These have a great blend of bamboo and organic cotton in their making. They are truly sustainable and have been manufactured in a wind powered factory. The color is all done with the natural occurring dyes. To surprise you further, these towels are hypoallergenic and anti-microbial! You can get these towels as cheap as 50 dollars.
Handmade glass carafe and cups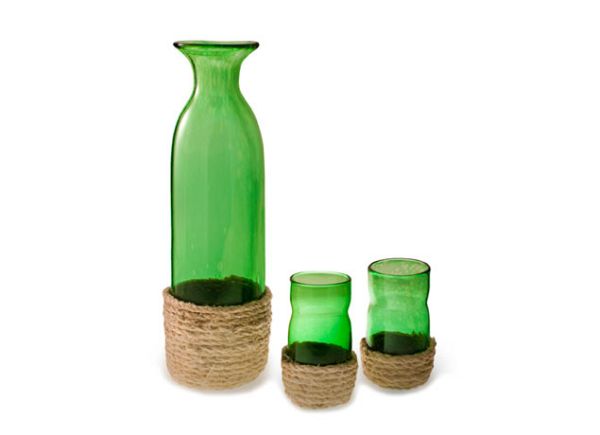 Completely handmade and recycled glass made in an electric furnace that is wind powered, this is a set of glass carafe and cups that are innovative in their design. The carafe and the cups that are in a matching color , are both wrapped at their bases with a jute rope which functions like a built in cushion or the coaster. This set is really something that every bride will adorn as her wedding gift. This is all yours at $468.
Hurricane oil lamp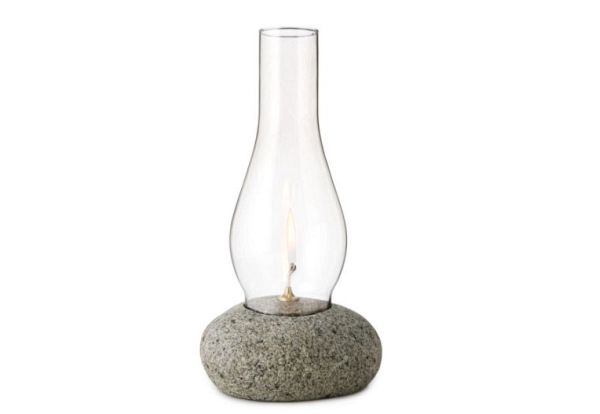 All made in Hampshire, this is a beautiful oil lamp for those would like to gift more a kind of traditional gift to the new couple. It forms a beautiful centerpiece for the indoors as well as the outdoors. Has a rustic style to it but the look is chic and modern too. All the elements and the materials of this lamp are eco friendly. The base of the lamp is made with the help of small rock cut piece collected all the way from New England coast! This is quite affordable as well to suit every pocket.
Magno wooden radio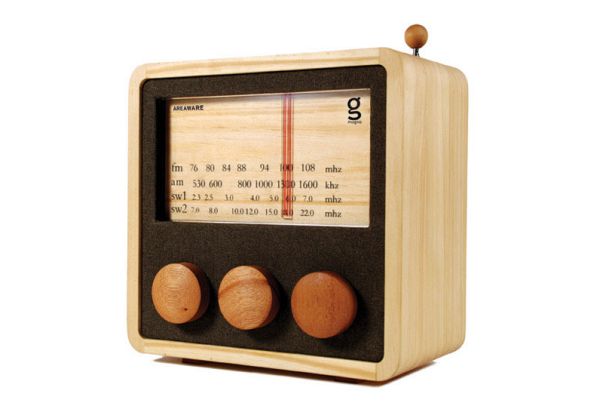 For the lovers of radio this can be a great wedding gift with some touch of the nature as well. Even today wood remains as the best building material for the radios. But this one here called as Magno is even much more better and unique to come into this list. Let's tell you how. This radio is made from the separate wood parts that are handmade and for each tree used in the making of such radios a new one is planted and ensured its growth. Moreover, Magno is made by the local carpenters in areas of high unemployment. All this is innovative and appreciable by an Indonesian designer named Singgih Kartono. This radio receives all kind of band waves and can also be connected to a MP3 player. It is bound to form a cute and adorable wedding gift priced at $250.
Bike chain bowl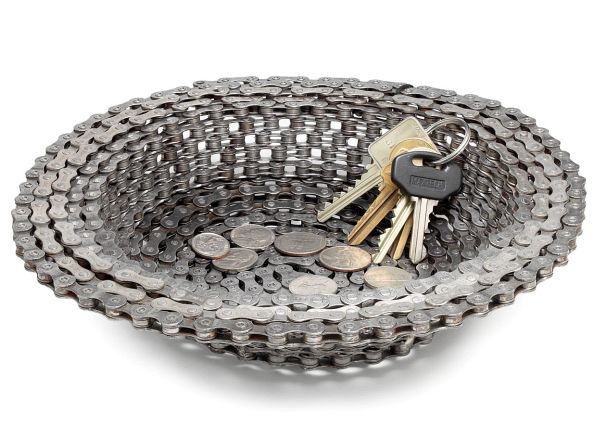 Recycling is one part of the eco friendly behavior. And sometimes people do innovate with the things lying as junk around them that as such pose hazard to the environment. Being a good example of innovative recycling this is a bike chain bowl that is all handmade. This can be used for many purposes just from a fruit bowl to coin bowl to a decorative item. The wedding couple can well decide how they are going to use it once they are gifted with this.
Recycled fire extinguisher vase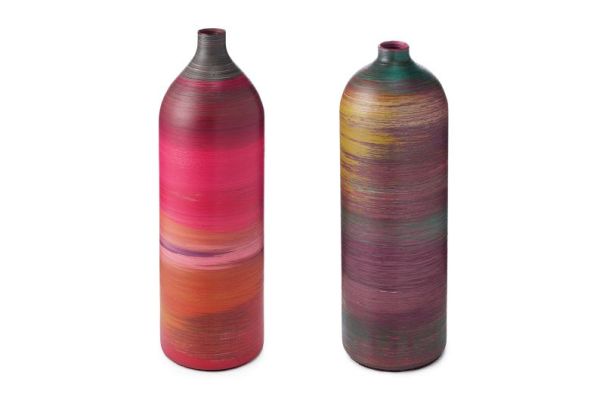 Fire extinguishers turn out to be a blessing sometimes in our lives. But what when they get converted and recycled to be used as a nice wonderful wedding gift? This is a pair of colorful recycled fire extinguishers vases that can be used to decorate your interiors or the outdoors with some flowers put in them. The colors that have been used to paint these are all natural and all the wok had been done with the natural handmade procedure with no traces of the industrial procedure that pose some chemical hazards to the items like this. So would you prefer this as your pick for the present that you are going to give to the bride and the groom?
Rainbow recycled glass fish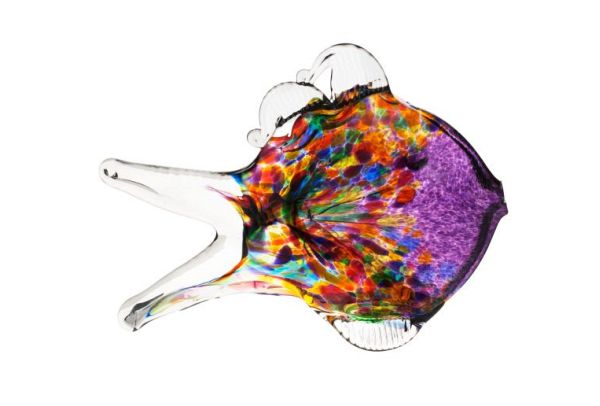 If you intend to be a bit creative with your wedding gift and also you would like to give some gift that is truly eco friendly in addition then this is the one that you can't ignore. This is a rainbow colored recycled glass fish that has been hand blown in Canada by an artist named Stephan Kitras. This is mosaic art with a whirlpool of colors around it. It can be placed anywhere in the home, near some window or the entrance where you get some sunlight and you will see the colors oozing out in space of the room when sunrays fall on this.
Honey spa treatment kit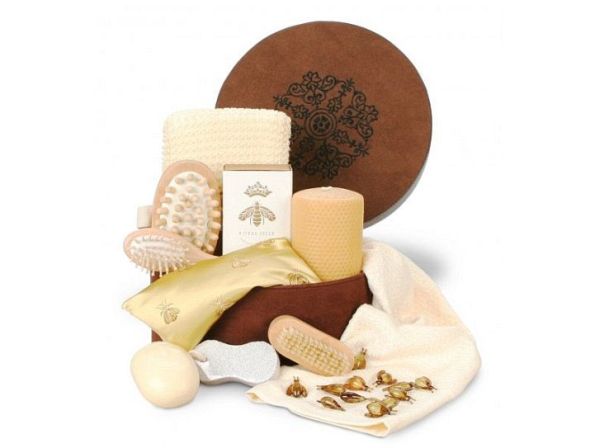 Very natural to its basic essence and forming nice assorted spa elements this is a natural honey spa treatment kit for the beautiful bride if you wish to give her this as wedding gift. This is a gift that will impart relaxation with its exclusive and the upscale products that lie every close to the nature. It has a French-milled soap, bath bee capsules, organic bamboo hand towel, silk aromatic eye pillow, pumice stone, nail brush, hair brush, bath sponge and a massage brush that are all naturally made. It also includes four inches beeswax pillar candle. All this will take only $80 to be wrapped as a wedding gift to the bride.
Eco friendly jewelry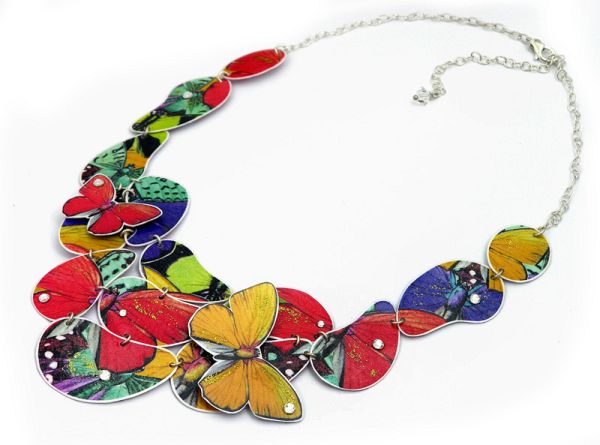 The eco friendly is fast picking up to the slot of the most admired human accessories. People really like the idea of looking beautiful with some jewelry work that has no ill-industrial practices involved and something with which they can contribute to the nature as well. These eco friendly jewelries can be one any type or form and can be given to the bride as well as the groom. Recycled jewelry and wooden jewelry are much in fashion as well as demand. So you can surely delight the couple with this little eco friendly surprise.