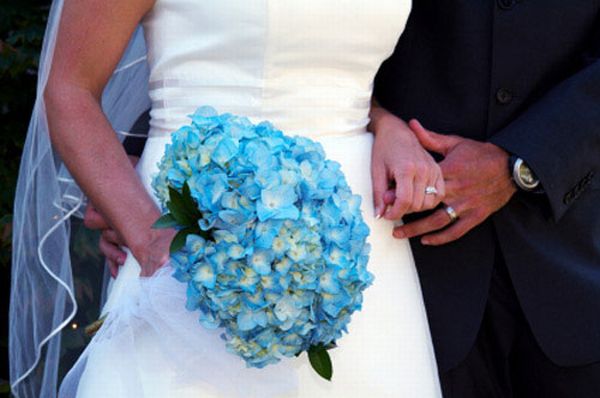 If you have planned to tie the knot in winter, then you must be particular about your overall attire to reflect the mood of the season. Thus, seasonal flowers are indispensable weapons to make you look the perfect winter bride. But it might be difficult for you to identify the perfect flowers for winter wedding. The plethora of winter flowers will surely add on to the aesthetics. So, we have sorted out some fascinating winter wedding flowers to evoke romance. Take a look:
Hydrangeas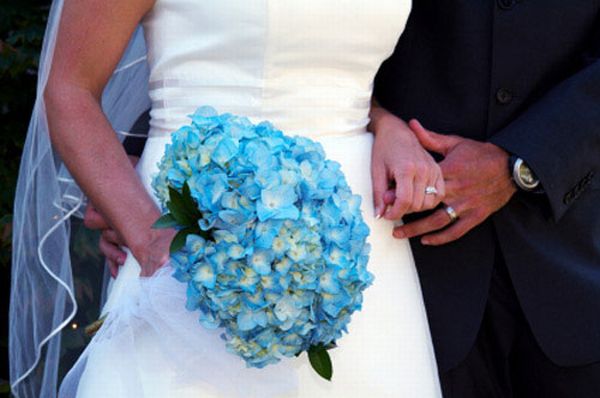 Hydrangeas have gained immense acceptance in recent times as popular wedding flowers. Although the dominant belief was that Hydrangeas are best suited for summer and spring but they are gaining recognition as winter wedding flowers too. Hydrangeas find use in the bridal bouquet or that of the bridesmaids. The arrays of shades that are available in Hydrangeas match every theme wedding as well as the attire of the bride and bridesmaids. Thus, you can reserve white ones for the bridal bouquet. The other shades will perfectly match with the bridesmaids' clothing. Further, the tiny Hydrangeas combine with assorted bigger flowers to form a beautiful bouquet.
Amaryllis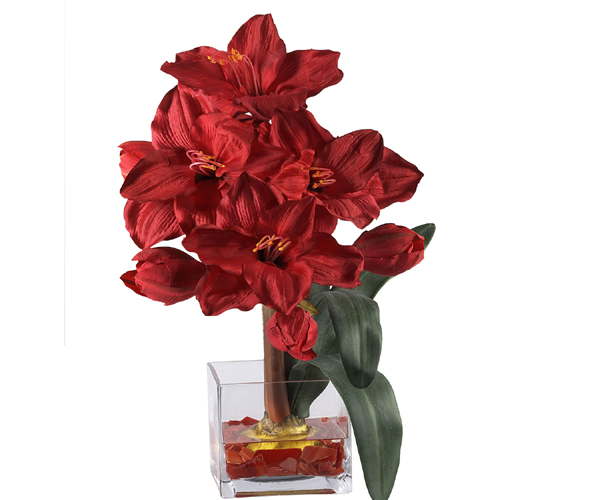 If you wish to be experimental on your wedding day then get hold of Amaryllis. These tubular flowers with trumpet like contours come in variegated shades to choose from. The common ones among them are burgundy, fiery red, pink and cream. They are quite big and form great floral wedding centerpieces at the ball or buffet. You can even make a hand-tied wedding bouquet with these beautiful Amaryllises. These might be a bit costly in comparison to other wedding flowers but they are worth spending upon.
Cymbidium Orchid Flowers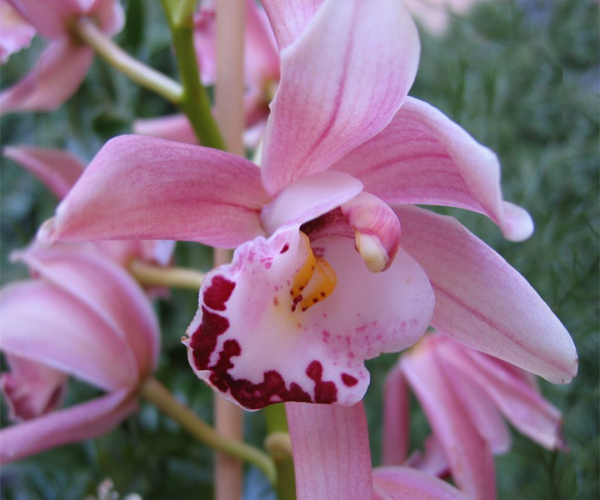 If orchids fascinate you, then why think any further. Try Cymbidium Orchids as your winter wedding flower. These are different from the typical orchids you generally come across. If you incorporate Cymbidium Orchids in your wedding décor and accessory it will reflect your exclusive taste. These flowers stand as symbols of virtue, honesty and morality. So, in what other way will you be able to express your commitment towards your spouse than these flowers?
?
Anemone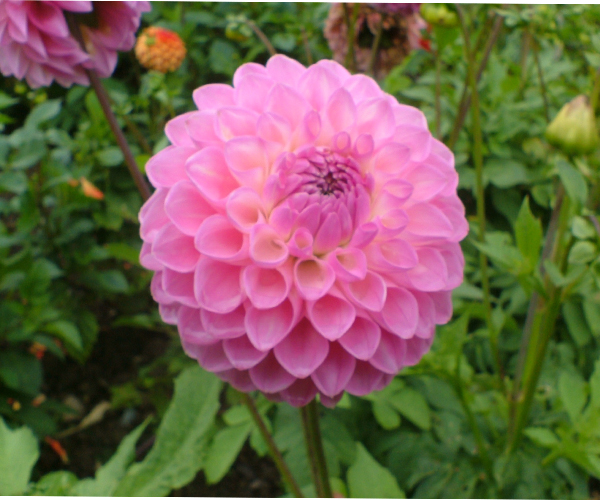 Anemones are marked by vibrant shades juxtaposed with a dark center. The delicate petals of these flowers reflect the blush of a new bride, making it perfect to be used as a wedding flower. Available in a wide range of colors, Anemones never fall out of a wedding theme. They are available from autumn to late spring. So, you hardly have to face any problem in trying to secure them for your D-day.
Amaryllis

If you are a modern bride and love to reflect your contemporary outlook on your wedding day, then make Amaryllis your winter wedding flower. Available in assortment of colors like white, cream, red, orange and yellow, you can have your own hot pick to suit your theme wedding perfectly. These exquisite flowers give a classy and dramatic touch to any winter wedding, be it traditional, modern, casual or formal.
Nerine White Flower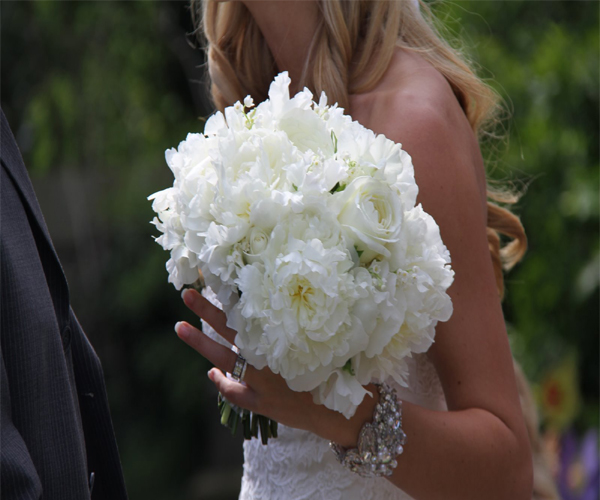 Since white is a dominant wedding color, so Nerine White Flower help you follow the tradition but with a twist. Unlike the typical white roses brides carry in their wedding bouquet Nerine White Flower has natural frills and feathery texture that captures the mood of a blushing bride brilliantly. Commonly known as spider lily, this flower is abundantly available from August to late October. But you can readily get it in winter too.
Pittosporum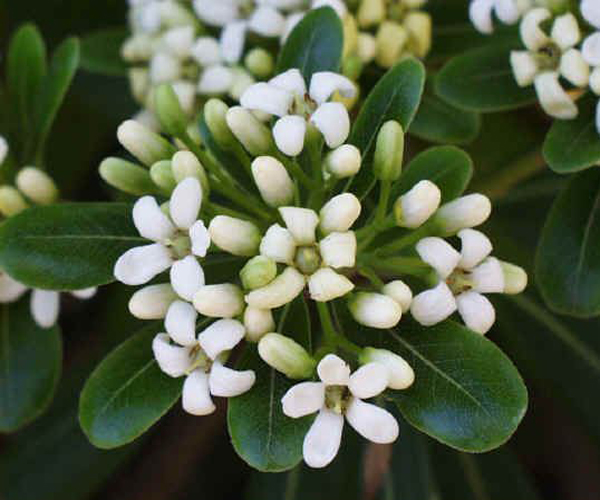 Pittosporums are aptly suited as decorative fillers in a winter wedding. These are characterized by slender, woody stem, lateral branches and grayish green leaves. The creamy white tone on the edge of each of the leaves cast a dramatic spell to Pittosporum. You can incorporate this together with any flower of your preference to create a unique centre piece for a winter wedding or a romantic wedding bouquet.
Scabiosa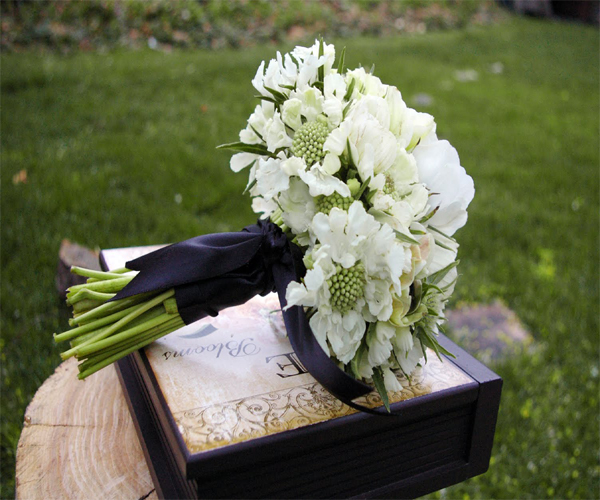 Scabiosa is one of the most loved flowers in weddings. Although available in limited shades, they find great role as wedding center pieces, pomanders for bridesmaids and as bridal bouquets. The predominant colors of Scabiosa are blue, white and burgundy. So, if your winter wedding has a blue theme or a black and white theme then there should not be any looking further. Scabiosa should be your best choice to reflect your wedding theme.
Muscari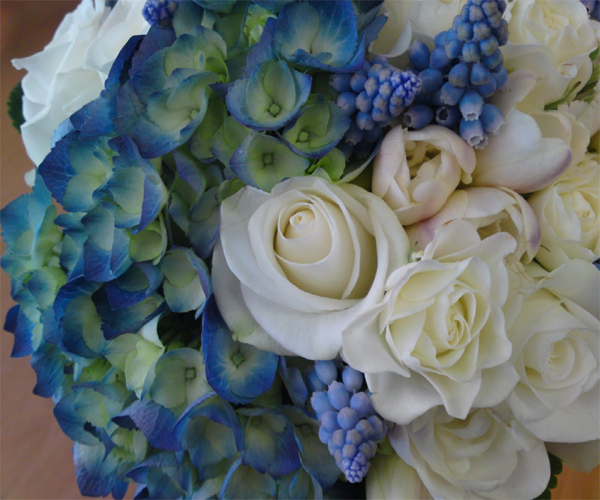 These aesthetically curious flowers are really unusual yet stunning pick for winter weddings. You will fall in love with the urn shaped contours of Muscari that resemble bunches of juicy grapes. A native flower of Erasian region, Muscari will reflect your taste for the extraordinary in your wedding. The cluster of big granular nodules of these flowers are contrasted with a very few narrow and elongated leaves. The colors available in Muscari are varying shades of blue. So, you can take your wedding theme to its height of its romanticism by choosing Muscari of pale blue, dark blue or bluish black and combining with other flowers.
Frangipani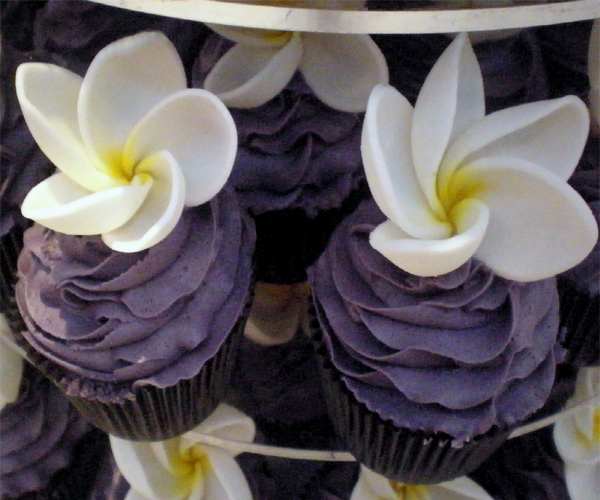 Frangipani has continued to be a dominant winter wedding flower due its simplicity in the age of theme weddings. The creamy white flowers have delicate powder yellow colored detailing at the center. The petals resemble propellers. The simple contour and the soft white color makes it the best companion of complex floral decorations in a wedding. So, you can readily match red roses with Frangipani in your bridal bouquet. The simplicity of the flower will portray the grandeur of the roses even better. In case it is a tropical wedding or one with an exotic theme, a bunch of sheer Frangipanis will justify the same perfectly. It is a native flower of the Pacific Islands, Caribbean, South and Central America. The strong and sweet smell of the Frangipani is loved by a lot of brides. It stands as an emblem of shelter, protection and positive force that drives away evil eyes. While shopping for Frangipani you can also come across names like Plemena Rubra, Hawaiian Lei Flower, Amapola, Temple Tree or Egg Flower. Do not get confused as these are the colloquial names of Frangipani.