Top ten hottest wedding trends for 2013
For the fashionista who wants to ensure that her wedding is completely in touch with the current trends, we present our list of the hottest trends that would rule the wedding scene in 2013.
1. Mint dominated colorscape
Mint is the absolute must have color scheme for brides tying the knot in 2013. From the wedding gown to bridesmaid dresses, table cloths and even centerpieces and the cake, the cool and refreshing color will overthrow traditional neutral and pastel palettes like beige and mauve.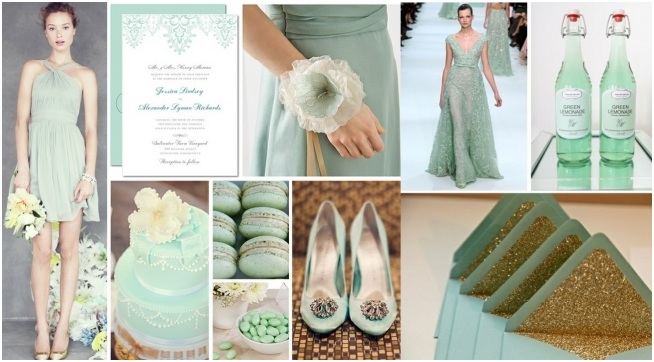 2. Bird Motifs
Bird patterns and motifs are expected to be featured extensively into the wedding décor scene in the coming year. It will be seen on all aspects of a wedding including feather trimmed wedding dresses to bird's nests as centerpieces and even bird motifs on the cake.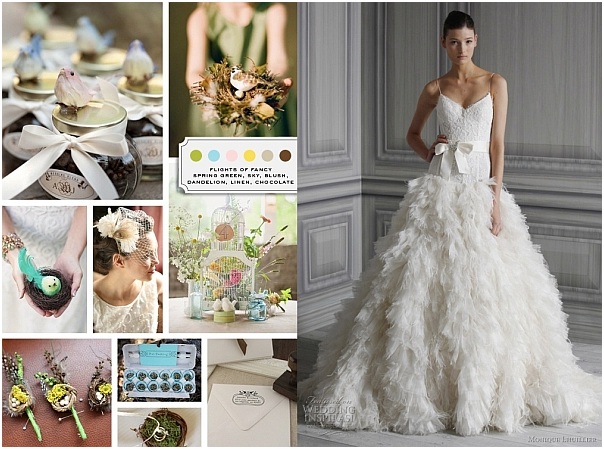 3. Paper Lanterns
Paper lanterns have always been one of the most favored wedding décor items and the trend is returning in 2013 as well. Colorful lanterns can add a splash of refreshing color to an all-white day wedding and can even help set up some brilliant ambient lighting for the reception at night.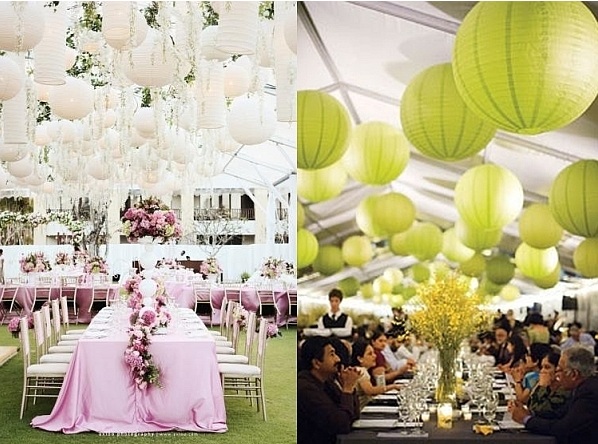 4. Braided Hair
Braided up dos are going to be an extremely hot wedding trend next year. A clear departure from the traditional up do, bridal braids would include floral as well as jeweled dos that would allow brides to add a dash of glamour to her wedding ensemble.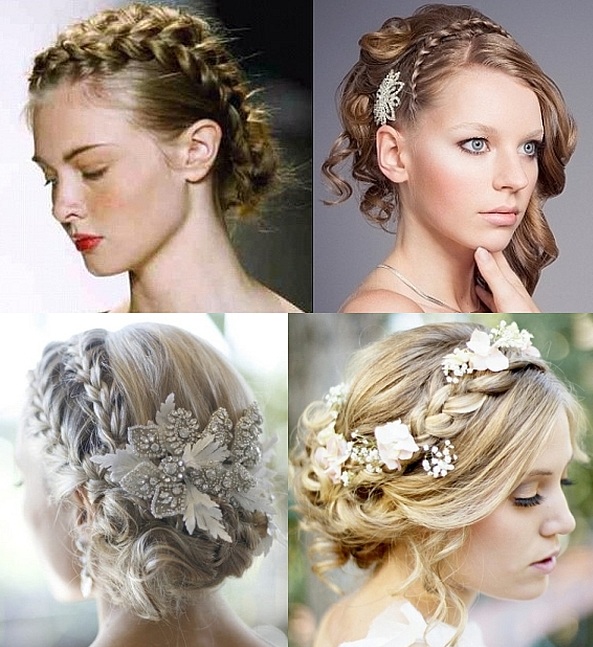 5. Laser cut design
We expect to the laser cut designs be featured in bridal accessories, initiations, centerpieces and even wedding gowns for wedding in 2013.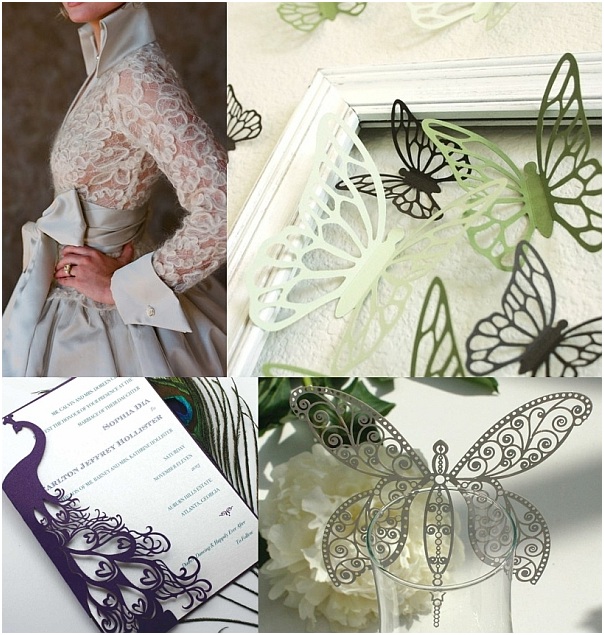 6. Chicken Wire décor
Chicken wire may not be at the top of a bride's list when she's composing her dream wedding décor but the inexpensive framing material can be used to produce a great cozy effect at rustic themed weddings.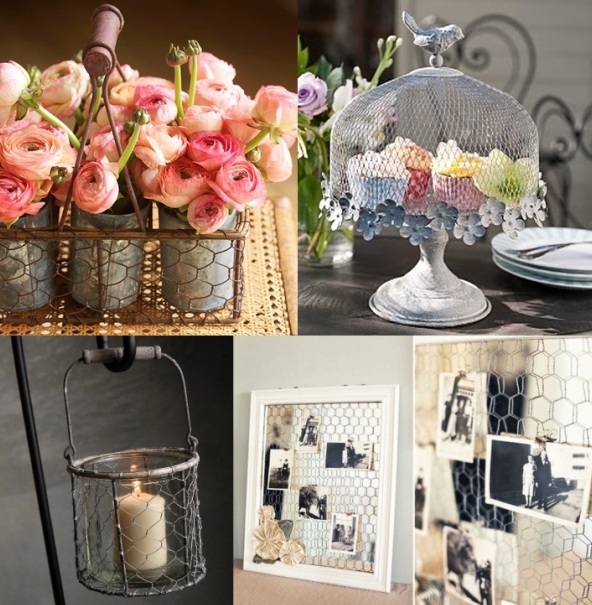 7. 1920-isnored styling
The suave style of the 1920s is back into the fashion scene and the trend would be seen dominating the wedding landscape with grooms and brides dressing up in '20s style outfits and using the theme to make their wedding ever so memorable.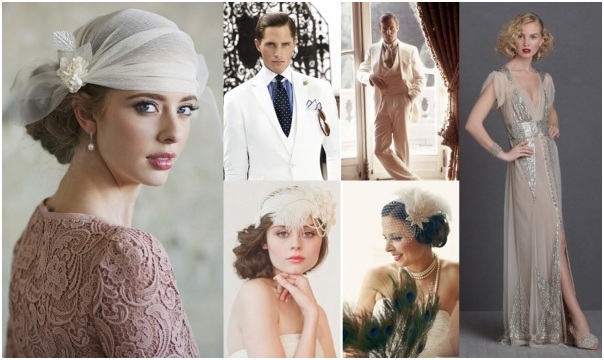 8. Stunning use of backdrops
Even if you've not been able to procure the scenic mountain or beach resort and don't have a stunning natural scenery to serve as the backdrop for your wedding, you can always fashion one for yourself.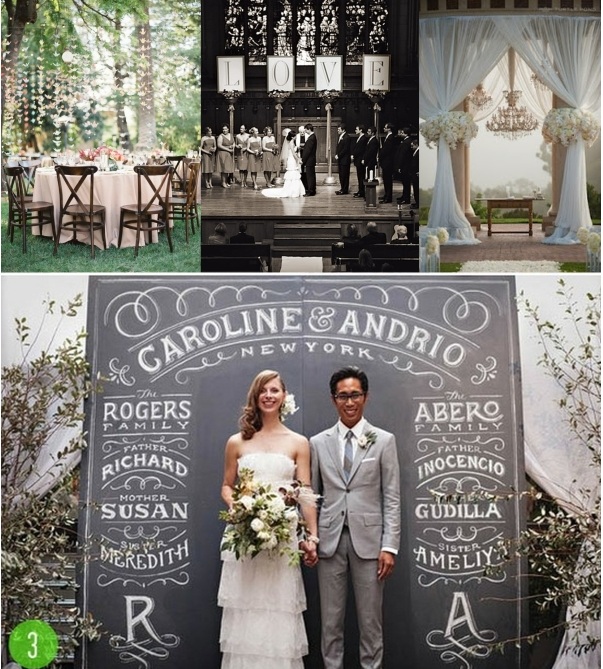 9. Garlands as decors
Pennants, buntings and garlands are also going to be a must have for weddings in 2013. The DIY décor items would be a must have for brides going for an all-white look on their big day.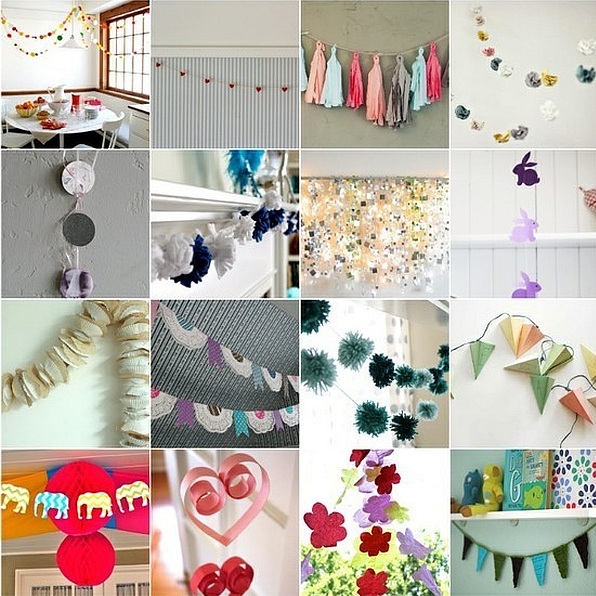 10. Tree Barks
We expect tree barks to be a big part of wedding décor in 2013 with the inexpensive material being sued for centerpieces as well as décor items.