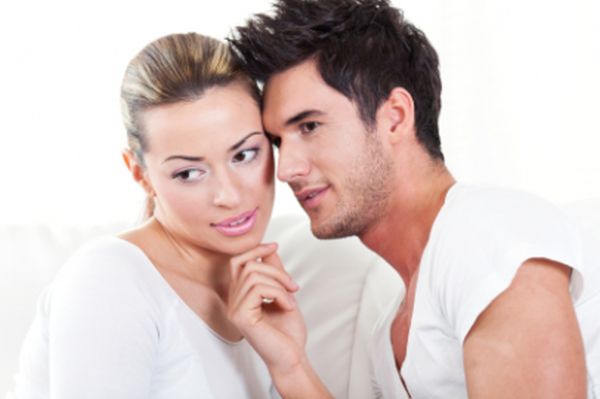 There is always a debate whether women at the top of their careers make good wives or not. While most of them remain skeptical about the fact and consider that it is just impossible to maintain a successful career as well as a good marriage, some exceptions do exist. Now, the question is, if you have an active professional life and bright career in front of you, will be able to be a good wife without hampering your work life at all? If so, how can you do that? The expert answers for this are here with us. Read them and know how you can excel as a successful wife as well as a hardcore professional
Understand your priorities for the day
There is absolutely no enmity between marriage and work. But what you need to do is to plan out how you will cater to these very crucial sectors of your life equally. Just check out your 'plan of action' before you begin your day. Mark the important works that you are supposed to do for that day. Things will be crystal clear in front of your eyes. You will also understand which things needs priority on that day; your office or responsibilities of married life. Moreover, you will never give any opportunity to anybody, be it your MD or your spouse, to raise fingers at you and remark that you are not worthy of the role.
Segregate your work profile every day
Now that you have entered into a marital tie, you will repeatedly find yourself proving unsuccessful while juggling between the roles of a wife and a worker. So, segregate your work throughout the day. To be more specific, figure out the time period you need to devote towards your household chores and office works each day. For instance, if you are supposed to prepare breakfast in the morning, keep that time reserved for your family. Cater devotedly to that sector during the time you have allotted to it without trying to peep into your professional career unless it is very important. Do the same when you do your professional chores too.
Be efficient and do not take much time
You need to be an efficient worker, both in case of your home and your office. Be methodical and efficient rather than time consuming. It is important that you meet all the responsibilities within time. Do not be clumsy and unsystematic. Never take more time than needed for completing your work. Otherwise, you will run short of time and prove unsuccessful in each of the roles you are playing.
Treat office and home separately
Majority of the working women have a bad habit of bringing their official work at home. Similarly, they try to do some of their household responsibilities while at office too. For example, they would drop their kids at school and always turn up late in the office. Likewise, they will make their home an office even after the office hours. This is unprofessional. Moreover, you are not doing justice with any of the roles. We will say, in case of office take as much work for the day as you assume you can complete during office hours. In case of household chores, get a person hired to run your errands.
Be with your family while at office
Your family members, especially your husband and your kids must feel your presence even when you are away from home. There is a simple solution for this. Once in a while call up your spouse and your kids and ask about their well being and whereabouts. But remember to keep the conversation short, so that your official job does not get hampered. This way you remain connected to your family.
Compensation is rewarding
There might be a day when you need to take an unexpected holiday from office to do something really urgent in your family. Similarly, too much of work pressure on a particular day might compel you to turn up early in the office and work till late. But compensating each of the fronts becomes rewarding in this case. For instance, in case of office, take your pending work to your home so that you can do them when you are free from your household chores. Likewise, for your family, give a surprise treat like a dinner or a movie as compensation.That way nobody can complain about your efficiency and commitment.
Ask your family to join you
In order to increase your time of communication with your family you can play a wise trick. Ask your family members to join you in the family chores, such as arranging the breakfast table, washing the clothes and dusting. It will be a great company together and you will not feel bored in doing these works too.
Include leisure in your schedule
As you make your daily planner for the day, besides listing household responsibilities and office chores make sure that you include some time for leisure as well. Since shuttling between work and marriage is never a child's play, leisure will give you enough time to relax and de-stress. You will feel rejuvenated and mentally strong enough to handle both the fronts of your life efficiently without complaining and getting dog tired at the end of the day.
Analyze how the day had been
Without letting people complain that you are a worthless wife or a stupid worker, go for self analysis. When you ultimately retire at the end of the day, take a deep breath and analyze whether you had catered to both the priority sectors of your life successfully or not. If you realize that your performance had not been up to the mark in any of the fronts, try to figure out what went wrong and how could you have avoided that. We assure you that the following day you will be a better worker and a better wife.
Go for holidays
Take leave from your work and mundane domestic chores and go for intermittent holidays with your spouse and kids. Enjoy life to the hilt without thinking about your office and your family responsibilities. Your spouse and kids will also treasure this holiday experience and of course, your undivided attention. It will also boost up your energy to start everything afresh again.