Though it may sound a bit bizarre but it is said that if you save your wedding cake for one year and then eat it at your maiden or the first wedding anniversary; then that brings good luck to the couple. Many a couples do follow this tradition in actual! In the ritual of doing so usually the top layer of the wedding cake is preserved for about one year. So if you are excited to follow the same path and give a chance to your wedding cake so as to recreate the wedding memories an year after on your wedding anniversary then here is the method with which you can preserve it: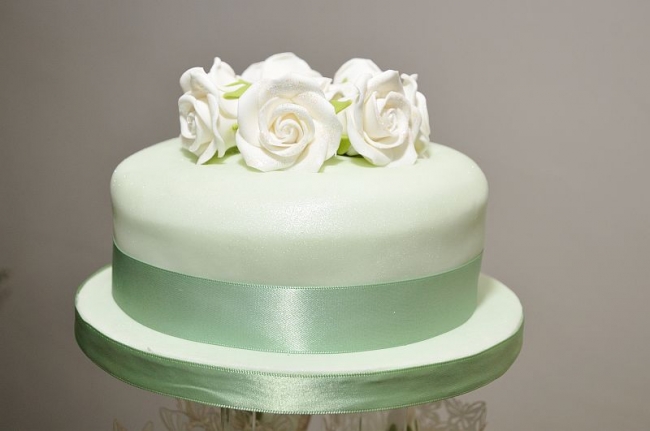 Difficulty level: Moderately easy
Time required: 20-30 minutes
Things needed:
The items that you will need for the preservation of the cake are the following:
· A cake box
· Freezer bag (having a zip lock sealing system)
· A plastic wrap
· Top layer of your wedding cake
Procedure
1. In the preliminary step, on the day of your wedding, you will have to first secure the top layer of wedding cake in order. You have to remove all the decorative items from it like the cake topper, floral and other embellishments.
2. Before you freeze the wedding cake, you will have to keep it in the refrigerator for about two or three hours. This will help in frosting of the wedding cake and it will harden in a better way.
3. Get the wedding cake out from the refrigerator and then cover it with the plastic wrap.
4. Take the freezer bag with the zip lock sealing system and slid in the plastic wrapped wedding cake into it.
5. Now, take a cake box surrounded by the plastic wrap and set the temperature of the freezer at zero degrees.
6. Get the wedding cake unwrapped on your wedding anniversary and party with your loved ones. It intends to bring you good luck!
Things to watch out for
· When you cover the wedding cake with the plastic wrap, then you must ensure that it is not left open and unwrapped from any of the sides.
· Get rid of all the air pockets when you put the cake into the freezer bag.
via: ehow