Beach weddings are fun and the fun gets even more wondrous when you actually DIY some of the main parts of the weddings that is beach themed. One of the things that we can sure tell you about is that how you can make beach wedding invitations with a real starfish. Starfish are romantic and when they become a part of your beach wedding invitations then they will just give the exact idea of the lovely occasion in schedule of your wedding guests. Thinking of the beach wedding invitations that have the real starfish integrated to them is a great cute idea. So if you have a beach wedding coming up just learn how to do all of it.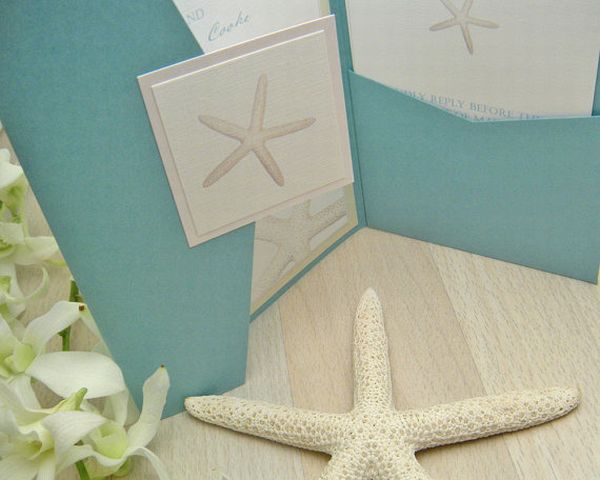 Difficulty level: Easy
Time required: 20-30 minutes with each wedding invitation

Things needed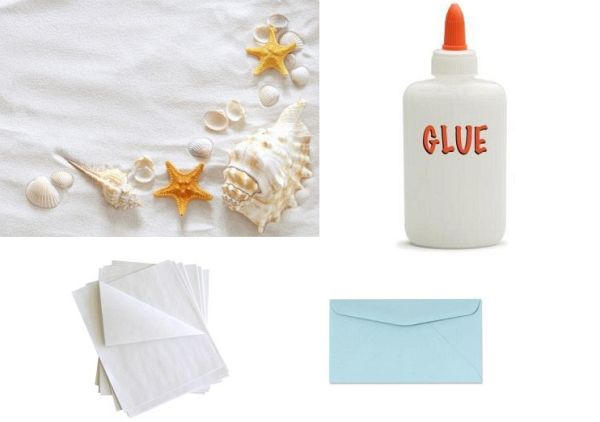 You will require below mentioned things before you start following the procedure:
· Cream-colored paper
· Tan/ sand colored cardstock
· Dried starfishes and beach relative ornaments
· Border punch/paper edgers
· A glue stick
· Super glue/craft glue
· Decorative paper

Procedure
Follow these simple steps to make your own beach wedding invitations with the real starfishes.
1. The number one step will require you to have the print of the wordings of the invitations done. Print the wording to a 4.25 by 5.5 paper piece, towards the inner side.
2. Make quarters of the paper that you have got and then have a print to them with help of your computer printer.
3. In the second step, you will cut and fold the card stock that you have with yourself and thus create folded card. You can also get the pre-folded cards from the stationary shop if you do not want to do it all by yourself.
4. Now comes the embellishment that you have to do! Get some beautiful decorative paper or the scrapbooking paper by your side. You will find them easily with the handmade paper sellers.
5. Pick some nice glue and get the paper attached to the left side of the card with all the edges. Add the dried starfish to the front of the card with some decent glue that you know can hold the both things together.
6. Also add some sand dollars, seas-shells and other decorative things that you find relative to the sea ornamentation. And finally your beach themed wedding invitation with the real starfish is all ready.
7. Repeat the similar steps for creating the replicas of the invitations cards.

Things to watch out for
· Do ensure that the color of the paper that you choose is somewhat synonymous and in tone with the color of the starfish that you have.
· Get a not too heavy sized and weighted starfish because the invitations will never be able to bear a weight after some limit.
· Let the invitation cards dry for a pretty longer period.