A wedding anniversary is always special whether it's first or say silver anniversary. Celebrate your love together and look forward for more happy time. This is another milestone in your marriage relationship so, celebrate it pompously. Below are some ideas, that you may consider while planning your wedding anniversary.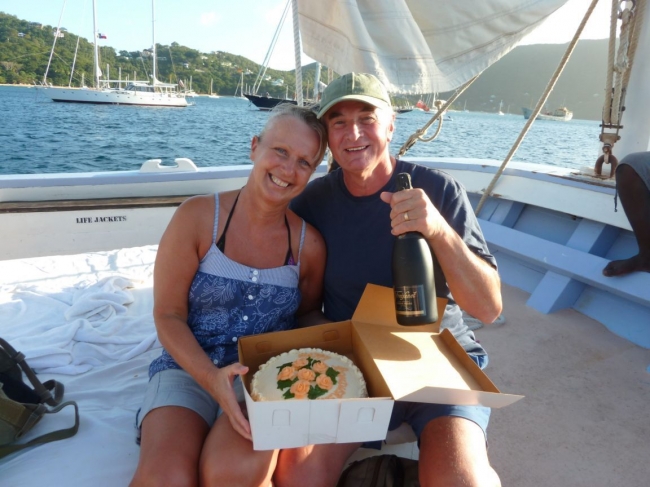 Things you may need
Anniversary Greeting Cards
Picnic Basket
Flowers
Women's Watches
Bracelets
Picnic Blankets
Spa Gift Certificates
Wedding Rings
Bed-and-breakfast
Airline Tickets
Ideas
1. Depending on your budget, decide how much you want to spend on the anniversary. Make a plan whether you want to exchange gifts or want to buy something together. Generally, exchanging gifts is believed to be a great way to express your love and affection to celebrate this moment. You may also buy flowers or cards, they are cute and inexpensive.
2. Find out a suitable place to celebrate your anniversary somewhere outside of your home. You can also plan a quiet evening together at some beautiful location. Decide you want to share your moments with others or you want to celebrate in a private intimate manner.
3. If you don't have a big budget for the anniversary, arrange a small party for only close friends and your family members. You can also invite the bridal party from the wedding, if you want to have a get-together.
4. If this is a landmark anniversary, try to make it a big. Invite all the members of the wedding parties.
5. Make your partner feel romantic by renewing your wedding vows to recreate your wedding. This will increase your trust and love for you partner.
Warnings
Don't complain if your friend's don't know about your anniversary.
Set an email reminder to remember your anniversary date.
Don't complain if any of guest has brought a gift in spite of the note (in which you had written not to bring the gifts) you had put in the invitation card. Accept it graciously.