Although your marriage is one of the most important days of your existence, it doesn't have to be the most expensive one. Of course, various inevitable monetary issues like expenses on decorations or wedding attires come attached with the string, but don't let a tightened-up budget wreck havoc your excitement. With setting up your budget priorities straight and planning ahead of time, you can easily save yourself from splurging more than your proposed budget. Remember, throwing an elegant and memorable wedding party doesn't take more than a little creativity and some right wedding planning ideas. From gorgeous decoration to delicious food menu to knockout wedding dress, you can easily manage them all without actually breaking the bank. Here are some helpful tips to have your own unique wedding:
1. Invitations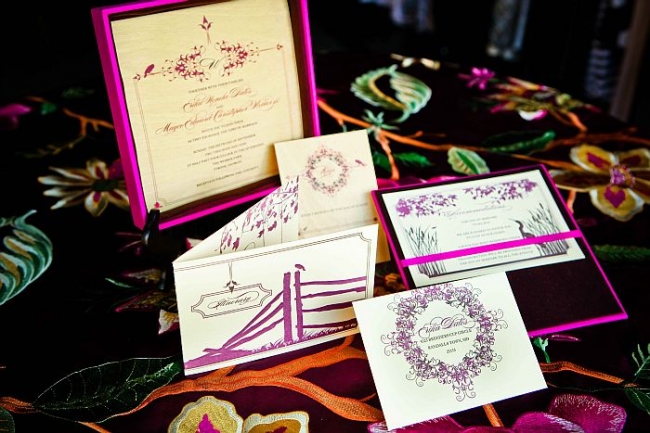 The easiest way to cut down your expenses is to design your own wedding invitation. Creating your own invitation card is not only cheap, but it also allows you to splurge on other wedding necessities. You can also order for invitation cards online where you can get some of the best deals. Knowing your guest lists and cross-checking your invitation pieces will redeem yourself from ordering more than what's required. Make sure that you don't order multicolored cards as they are more expensive.
2. Wedding attire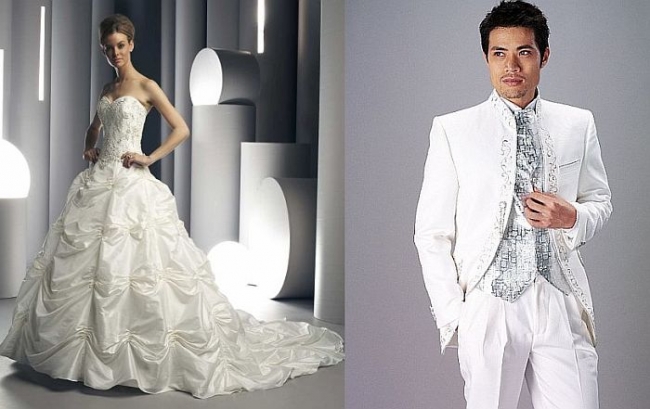 Pulling off a perfect bridal silhouette doesn't require smoking tons of money on an expensive gown or a branded wedding tuxedo. Even an inexpensive yet elegant wedding dress will help get you noticed. Allow your bridesmaids or groomsmen to choose their own clothes and ask for them to make their own little contribution, if you are under some serious monetary problems. For brides, consider buying online as some websites offer incredible discounts on designer dresses. Plus, you can also discover replicas of your favorite designer brands that are extremely cheaper. However, before finalizing your wedding attire, ensure that your wedding gown is perfectly tailored or you have to keep some bucks aside for custom tailoring. Wearing your mother's or grandmother's gown can also favor your budget. Grooms can wear tuxedos, for they are trendy and look stylish. Another best thing about tuxedos is that they always tend to look amazing regardless the price tag.
3. Wedding decor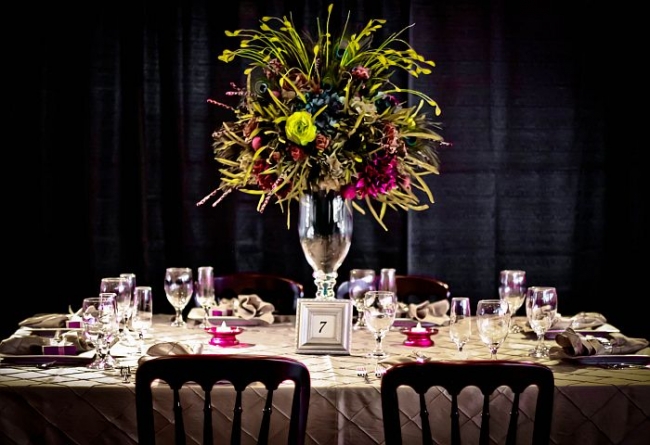 Give your decor manager a general idea of your wedding theme and style. Consider outdoor venues like park or garden as they don't demand too much decoration, meaning you can create a visually exquisite wedding theme without burning your pocket. Moreover, DIY-ing certain decor aspects of your wedding will also save you some dollars. For instance, if you are good at imagination and creativity, you can easily make some scented beautiful candles in no time.
In case you are opting for an indoor wedding, choosing wedding dates after Easter or Christmas can work on your side. Since church and some wedding halls are generally decorated during this time, booking them will save you from cutting down the corners on other wedding arrangements. Also, pearls, balloon or stars that are used as decorations on Christmas can also be meticulously utilized in decorating your venue. If you can, ask your family and friends to donate old swathes of fabrics for a budget wedding decoration. For a beach wedding, you can collect seashells and decorator-y pebbles to beautify your wedding venue. Just use your imagination to discover ideas that can perfectly blend with your wedding theme.
5. Flowers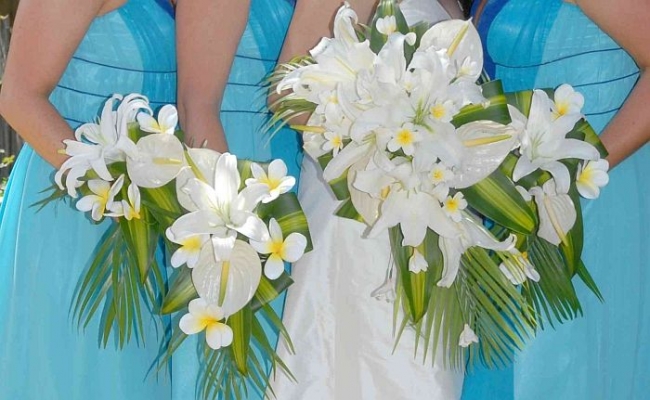 A beautiful wedding decor is somewhat incomplete without inclusion of some lively flowers. However, with the cost of flowers ascending at a quicker pace, it's advisable to settle for flowers that can easily create an unforgettable visual impact without costing much. To save some pennies and maintain the fluidity of your constrained budget, be clear with the florists about your budget and the wedding theme details. They will suggest you the most inexpensive flowers under your proposed budget. Flowers that are in season usually cost less than off season blooms, so choose seasonal flowers. Flowers like carnations or snowball mums are comparatively cheaper, so select such flowers for larger arrangements. You can also seek an online wholesaler for floral arrangement, but they aren't responsible for all the prep work unlike florists.
6. Wedding food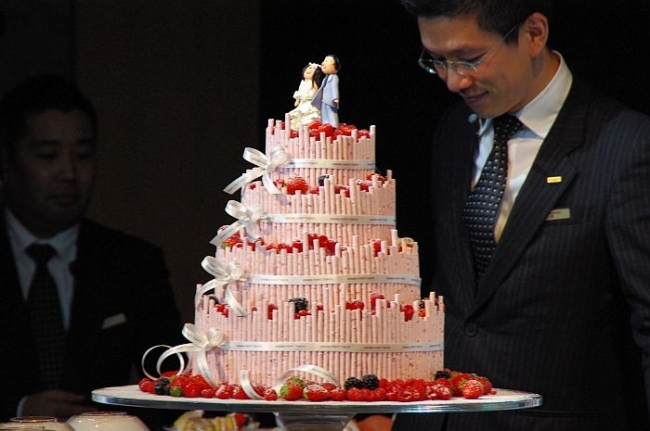 Believe it or not, but half the guests come to the wedding for eating delectable food items. A great food menu is enough to compensate all the setbacks in your wedding ceremony. However, a great food menu doesn't have to be expensive and flashy. Keep your food delicious, and your guests will certainly appreciate your wedding arrangements. A stunner wedding cake is pretty essential for any wedding. So, make sure your wedding cake remains the spotlight of your food menu. To have your wedding cake under the budget, try on a fondant icing, instead of going for a fancy frosting. Include inexpensive food items in your menu like spaghetti with meatballs or barbecued chicken for the main course and cupcakes and brownies for the desert.
7. Wedding favors
Now that your wedding is over, you should extend your heartfelt gratitude to your guests for attending your wedding ceremony. And, if you are looking for some cheap wedding favor ideas, look no further than mementos like clusters, candles, chocolates, flower bulbs or card holders. Not only they will fit your budget comfortably, they can also add more exquisiteness to your decoration. Use your DIY imagination and tie a parcel tag to the gifts that says:'thanks for coming!' or ' your support means a lot!.' Your friends and other invitees will truly value your effort.