A wedding is the most awaited event in life and a sweet memory of this event always stays with us. But, a wedding can have even greater value, if you can capture those moments in photos. Photographs are the witness of your hugs, cheers, kisses and all those funny gestures that every one of us does during the ceremony. Obviously, we can't be happy always but by seeing that sweet smile of the beautiful bride or those funny moments of the wedding in photographs can bring a glint of unending smile of our faces. If you are a wedding photographer, there are certain standard or important things, you should know before shooting for a wedding. Here we are with some of the prominent things that a photographer must do before the wedding night.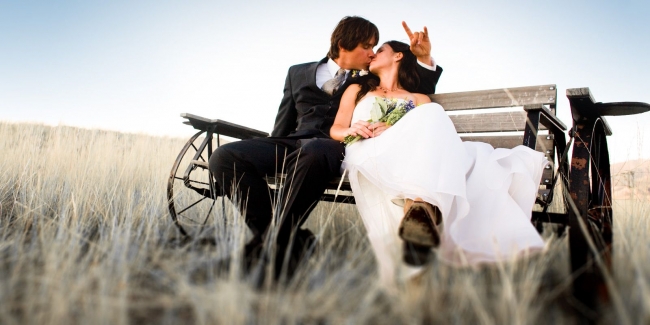 1. The first and foremost thing is to check your equipments and make sure you have all those gears ready with you that are required for shooting. Charge your camera battery properly and clean lenses so that they don't create any distortion at the time of shooting. Check your camera settings and make sure your tripod works properly.
2. Quantify all the details about the place and settings about the wedding venue. If possible, you can even visit the place prior to the wedding ceremony and this will help you understand the agendas like what is the place like and how you will be going there?
3. Though, not very important for professional photographers but still, if you are a friend of the bride or groom and, you have been assigned the job a photographer then ask the couple to provide you a list of shots they want during the event.
4. Of course you don't know all of the people attending the wedding ceremony but you have been hired as a wedding photographer so, it's your job to ensure that everybody is included in the wedding dairy of photographs. Make a list of all VIP's, friends relatives and note down who's who. Calling them with their names for taking shots will help you cultivate your photography skills and thus people will become your raving fan.
5. At last, there are some general things you must know. You can write an email to the bride and groom that how much enthusiastic are you about the wedding and get a healthy sleep!