One often wonders at the heavenly beauty of Kashmir, and thinks how it came to be so beautiful. It is a place entrenched in eternity, a never-ending serendipity. Of course, everyone is always on about the resplendence of Kashmir. No picture or painting can ever do justice to it. Kashmir therefore, has come to be the very abode of destination weddings. After all, weddings are a lavish affair. There isn't as much jazz anywhere in the world as there is in an Indian wedding. It doesn't matter if you're not Indian, your wedding is still going to be a heck of an affair at Kashmir!
Romantic, refreshing and resplendent – That's what Wedding Destinations are!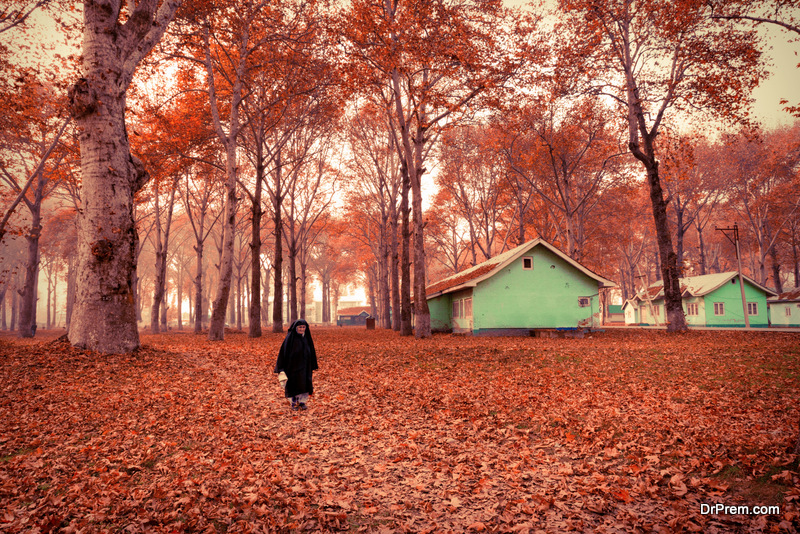 Now, imagine your procession surrounded by beautiful snowflakes and pine trees. The backdrop of Dal Lake. Could it get any prettier? It does remind you of Phoebe's wedding from Friends, doesn't it? A wedding happening in Kashmir gets an upper hand by itself!
While destination weddings are something, a destination wedding in Kashmir beats it all! You get to add the adjectives offbeat, unique and pretty to your wedding all at once. It is serene, pleasant and relaxing. It helps you get in touch with friends and family on a realistic level. It also one of the most romantic tourist destinations. None of the wedding destinations from across the world can ever match up to Kashmir.
Kashmir – The King of Destination Weddings
It is little wonder then that Kashmir is the King of destination weddings. Do you need more reasons to get married at this beautiful valley? If you are looking for a destination wedding, Kashmir is hands down your answer. Ages later, when you look back at your wedding pictures and reminisce, then you do want to be looking at the lovely land of Kashmir. Nature surrounds you from all sides as if it is showering its abundance upon you. Who wouldn't want such blessings on their wedding day? It is sad that Kashmir must be engulfed in political conflicts. However, it remains a favorite amongst couples for wedding destination.
It is almost surreal!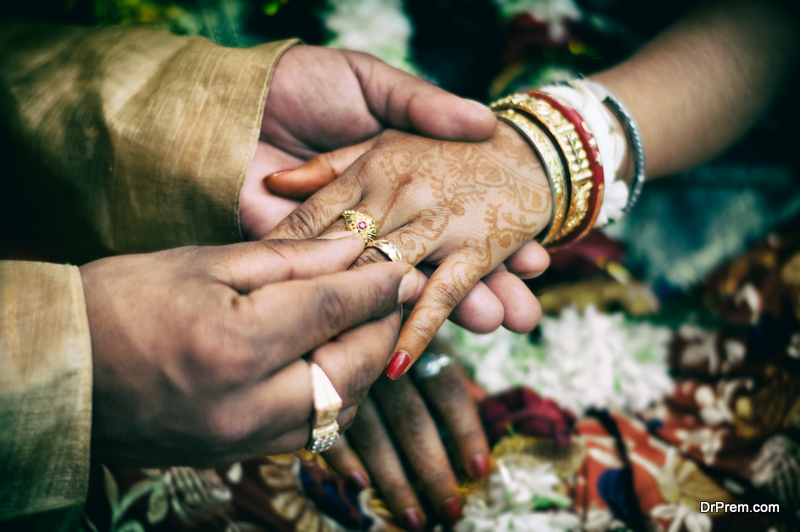 A large number of couples flock to get married at Kashmir every year. However, destination weddings aren't all that easy. For starters, even destination weddings need to be planned. Thus, you will need to figure out more things than just your wedding dress and wedding date. You need to ensure that everything is well facilitated. While you might have decided to get married at the 'Heaven on Earth', you don't want your wedding to turn into hell. Kashmir is a wedding destination for a large number of people and hence, you may be able to find a large number of people at the spot, doing the decorations, catering and other such things.
Walkway to a Heavenly Life
A petal-laden path is awaiting you, once you've been wedded. Walk through the lovely snowy land as you vow to spend the rest of your lives with each other. Marriage is a beautiful journey and it deserves to begin at Kashmir. You can customize the wedding as per your liking, fly your guests to Kashmir and have a mind-blowing wedding. The jeweled crown of India is pretty any time of the year. It is even more viable to get married at Kashmir if you are having foreign guests over. Ensure that your destination within your destination is perfect.
A Breath-Taking Affair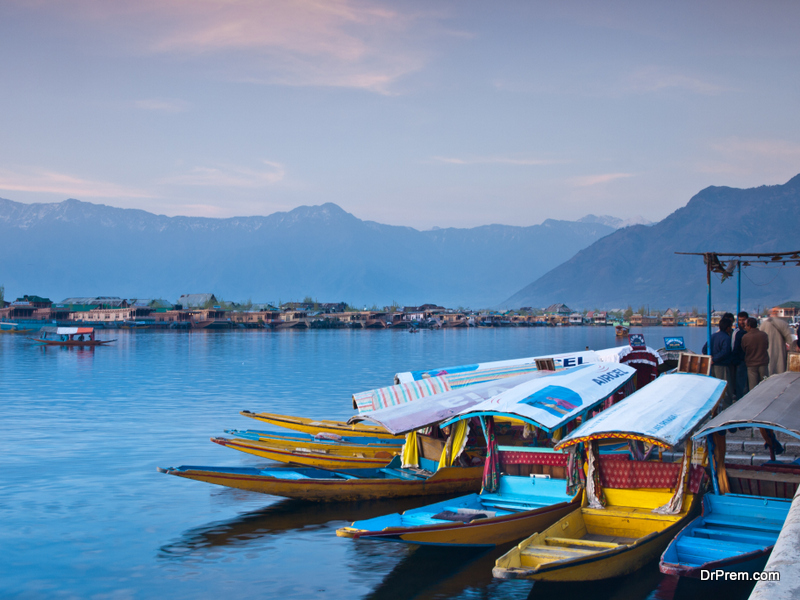 That is just what Kashmir weddings are; a breath-taking affair. A large number of celebrities from all walks of life pick Kashmir to get married at. Srinagar is an ideal spot in Kashmir. Not only does it come with scenic beauties, it also has all the amenities that are needed for a wedding. Moreover, if you need an economical wedding, then Kashmir, it is! There couldn't be a better place to be a bride at than Kashmir! Sometimes, you'd be surprised how this location even surpasses royal weddings! Thus, go ahead and get your picture-perfect wedding done at Kashmir!
Go, Get Married at Kashmir!!
Thus, if you are planning to marry anytime soon, then Kashmir definitely would be your go-to wedding destination. It doesn't matter what kind of wedding you want, it is bound to look heavenly in Kashmir- The forgotten, begotten destination. In every season, every month; literally any time of the year – this place makes the word 'beautiful' feel really small as an adjective.