The Republic of Seychelles, a small nation, comprises 115 islands, and boasts of some of the most beautiful and attractive beaches in the world. The best thing about the beaches here is they are clean and uncrowded. Every year, many couples from across the world arrive here to tie their nuptial knot in this picturesque heaven.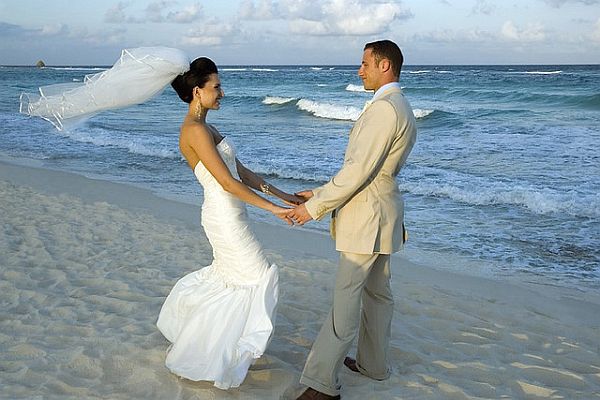 Why Seychelles?
If you are interested in feeling the magic of paradise on earth, then go for wedding and honeymoon at Seychelles. This place is loved by those couples who want to get hitched at the ultimate paradise location. The breathtaking beauty of this place is definitely inspiring and getting married in Seychelles will keep you inspired forever. Seychelles is regarded by many as the best wedding and honeymoon location in the world. In Seychelles, you can get married at one of the pristine beaches or you have the option to tie the nuptial knot at one of the grand hotel or resort. You can also get married is an old colonial house.
How to get there?
Many airlines operate flight to Seychelles and you can easily book a direct flight. There are many direct flights from Australia via Singapore, from London and different countries of Asia and Africa. People living in Continental Europe can also fly direct to Seychelles. You can also arrive in luxury cruise liners. The transportation systems in Seychelles are modern and advanced. Around 400km of road out of 453km are paved.
The seaports and airports are linked to well maintain roads. Seychelles does not have rail network. Victoria is the main port, but Seychelles lacks merchant marine. Seychelles has fourteen airports, including Seychelles International Airport and Praslin Island Airport. The runways of the six airports are paved. You can enjoy a ride in ox-carts in rural areas.
Seychelles beach wedding
If you are interested in church wedding in Seychelles, then you have to solemnize a civil legal marriage first. The couple planning to get married must be 18 years old or over. You should apply for a civil wedding license at the Seychelles Civil Status Office in order to organize your own wedding. The office is located in Victoria. You can get married anywhere in Seychelles, but the place must be approved by the Civil Registrar. If you are interested in getting married at a special place, you have to seek the Civil Registrar's approval.
Beach wedding venues
1. Anse Source D'Argent, La Digue, Seychelles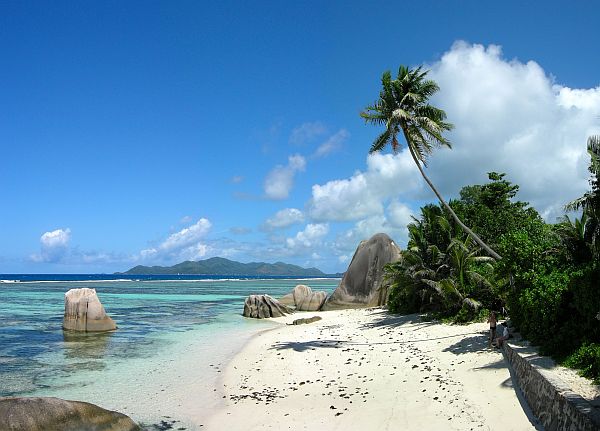 It is the second best and one of the most popular beaches in Seychelles. Small pink sand beaches make the coastline, which also has granite boulders with unusual curves. The presence of the reef makes this beach a perfect place for snorkeling and sun bathing. This beach has been voted as the 'best beaches in the world' several times by different travel magazines and websites. Anse Source D'Argent is one of the most photographed beaches in the world.
2. Anse a La Mouche, Mahe, Seychelles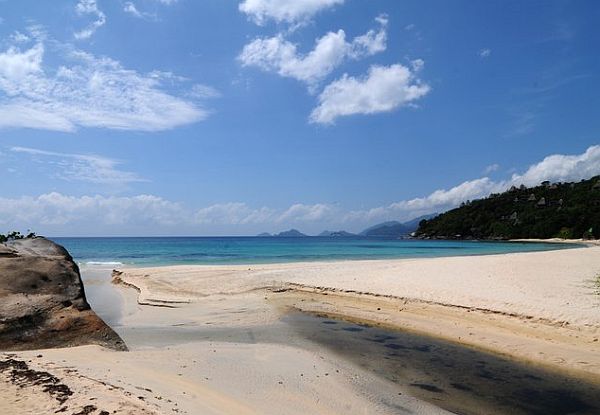 This wedding venue is located in a very long bay and is relatively narrow. The coastline has extensive sand flats at low tide, while you will not find more than two meters of beach at high tide. The Anse a La Mouche is divided into different small beaches due to breakwaters. You will find beautiful, colorful boats at both ends of the bay. Near the 1,700 meter long beach you will find thick bushes and Takamaka. You can also get a stunning view of Chauve Souris and Ile aux Vaches islets from this beach with calm water.
3. Anse Major, Mahe, Seychelles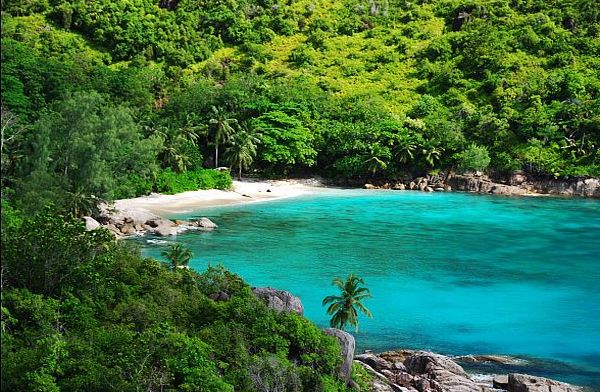 This place is a little secluded and you can arrive here by using a boat or a nature trail from Danzil. Many people come here to spend some quality time with their loved ones. The sandy beach of Anse Major is quite large and it has a small lagoon in the rear. This place is perfect for swimming and snorkeling.
4. Anse Boileau, Mahe, Seychelles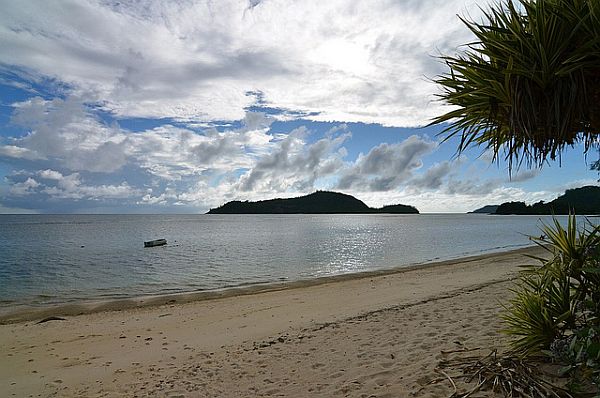 On the island of Mahé, Anse Boileau is located at the foot of a steep mountain covered with green trees and bushes. This spectacular place boasts of mini-forests, streams, ponds, creeks and ponds. This place is also known as a 'fishing village' because people here are engaged in fishing for a living.
5. Anse Cocos, La Digue, Seychelles

Located on the eastern coast of La Digue, you can arrive here only by foot. You can reach this beautiful place either by taking a path from Grand Anse or from Anse Fourmis. This beach is safe for swimming.
Seychelles – Honeymooners paradise
Romance is in the air at Seychelles, and hence, it's believed to be the perfect spot to enjoy your romantic holiday. The crystal clear waters and neat and clean beaches of Seychelles make this place a honeymooner's paradise. Seychelles has several high-end hotels too, offering world class services. Many travel and tourism companies offer honeymoon packages for Seychelles.