Recently, we told you about a mass wedding event in South Korea, where about 2,500 couples tied the knot in a wedding ceremony organized by Sun Myung Moon, a messiah. In a same way, there has been another incident of a so called 'mass same-sex TV wedding' where 41 same-sex couple's tied the knot but an amazing thing about this wedding was that it was held on a ABC TV show organized by TV anchor Adam hills !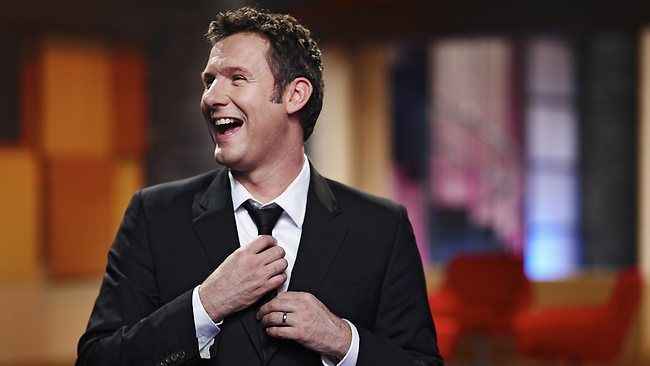 This wedding has been billed as the first 'Mass Same-Sex TV Wedding' in Australia and the whole ceremony was enthralled by the live performance of Prince Charming in place of the bridal waltz. TV host Adam hills conducted the wedding ceremony and the whole studio was looking like an exotic wedding chapel. With beautiful flowers all around, the wedding ceremony was held and by doing so all of these people have joined the league of people like; Scott and Charlene, Brendan and Molly, Harold and Madge, Toady and Dee to marry on a TV show.
This whole idea of conducting a wedding ceremony was kicked off last month when TV host Adam hills asked people what they would like to change if they were Prime minister for a day and most of them advocated about legalizing same sex marriage. After this, a girl named Rebecca Edwards proposed her girlfriend on the show and then ABC news was approached by many other couples saying they also wanted to marry on a TV show like this.
For many people, though this was a cool TV wedding but this event was still a powerful sense of thrill and anticipation to many people like Tim hunter, who were on the show that day. Tim hunter told the Star Observer that the event was a nerve-wracking event as it was a bit strange to kiss his partner on a national TV show and that too, when people don't respect or accept these kinds of gestures even in streets. Though, the whole wedding ceremony was not legal but it was an ultimate gesture of honor to all same sex couple's around the world.
Via: gaystarnews