Rain can never be a dampener for a couple in love, especially one that is newlywed. There have been many movies based on monsoon rains, various songs composed and we all agree that monsoon IS the most romantic time to be with your partner.If you have a monsoon wedding, you can opt for a lot of places to spend your honeymoon in peace and tranquility after a hectic wedding and get drenched and sing in the rain .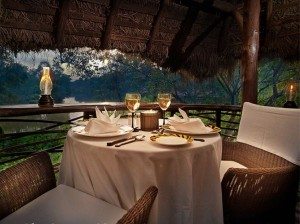 Coorg – Occupying an area in the Western Ghats of southwestern Karnataka, Coorg has earned the name of 'Kashmir of the South'. Coorg is perfect for a quiet time with your partner amidst natural beauty. You can take long walks along hilly slopes and coffee and vanilla plantations as well as visit the beautiful Iruppu Falls. Lovebirds can also opt for home stay wherein they are allotted an entire cottage to themselves and they can as much time as they want indoors. You can try out the various outlets for home-made chocolates where you can taste them and also make purchases. We simply love Coorg because of the simplicity of the place and the people.

Shillong –  Termed as 'Scotland of the East', Shillong is inarguably the most important destination if one is headed to the north-eastern states of India. The monsoons arrive in June and stay on till August . If you do not mind getting soaked then Shillong is a very romantic place to be at during that time. With different natural attractions like waterfalls, botanical gardens and lakes and their secluded setting , it is a hit with couples. You can also opt for various Tibetan delicacies and try out fermented rice-beer with your partner.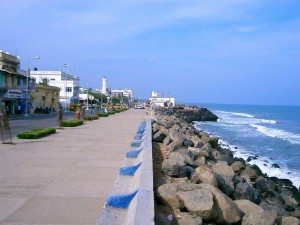 Puducherry – The French Riviera of the East has gained popularity with the masses which just gets more romantic during the rains. If you visualize yourself holding hands with your spouse, taking slow , long walks on the beach, then you have a lot of options to choose from be it the Auroville beach or the Serenity beach.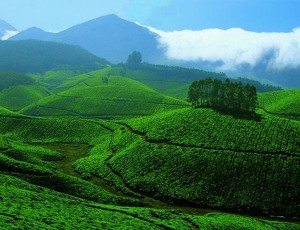 Munnar  – This hill- station,located in the south-western state of Kerala is mesmerizing during rains. The various tea-estates provide for natural scenery which you can take in with your partner. In case you feel like sight-seeing,you can visit the Eravikulam National Park, Mattupetty Dam, Old Munnar Town and the town market.