It's a dream of a couple to say adieu to their wedding guests seated in a wedding car together. The wedding car is their carriage to reach the wedding venue and the wedding reception. Choosing a wedding car can be real easy for a couple as they would have ready perceptions for it. But when you are actually hiring the wedding car then you will surely be in need of these must know tips for hiring a wedding car. Do not miss these.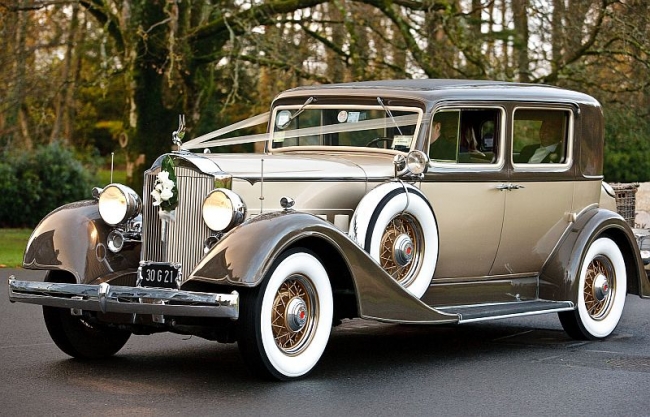 1. Make a list of all those people who will require a wedding car. Besides the bride and the groom there can be much more people that you will need to carry to the wedding venue. The bridesmaids, pageboys and the flower girls would also come in this list. Accordingly, decide for the number of the wedding cars that you will need to hire for the wedding day.
2. Derive the realistic timing for when you will need the wedding car and let that known to your wedding car provider. Get the contact number of the chauffer of the car or the cars.
3. If you wish to follow a specific route to your wedding venue (which maybe long or short in the distance), tell this in advance to the wedding car hiring company.
4. Decide about the kind of wedding car you would desire to have for you. It can be a vintage car for the vintage themed weddings. Also color of the car is as much as important as is the car itself. Like for an example, you can hire a blue colored wedding car for a beach wedding.
5. If you like a particular car e.g. Rolls Royce Phantom or a Limo get the best available information regarding their hiring rates and then try to get a good discount from the hiring company.
6. In case, you wish to have your own car to play the part of a wedding car then you must take it for a servicing and get it all beautifully done before the wedding day.
7. Book the wedding car as early as possible. This will get you a good confirmation besides the discount options that will be nice to your wedding budget.
8. Hire your wedding car from a company that is local to the area or destination of your wedding. As it can always give you a back-up car if something goes wrong.
via: carsforwedding