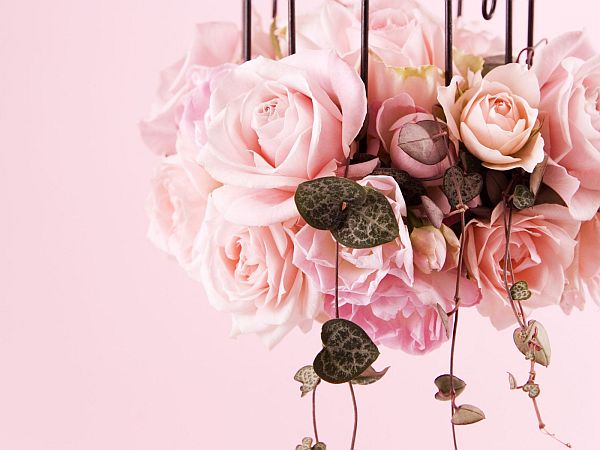 Pink is the color that stands for love and romance. So, if pink is your favorite color then you have every reason to opt for the pink wedding flowers for your big day. We will say that pink flowers are the ones that will give your wedding the most customized feel since besides being your hot favorite they will speak your heart out to your love of life; without any need of verbal notes. Now, if you are a bit confused in selecting a variety of pink floral 'gems' for your wedding, we will suggest you a handful. Look through and select your favorite pink flowers from among them for your D-day decor.
Pink Gerbera Daisy Flower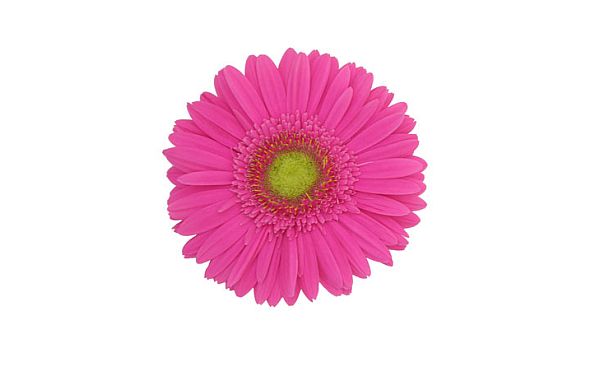 The hot pink shade of Gerbera stands for the blush of a contemporary bride. The first thing you will like about Gerbera is its fun and frolicking appeal, which is rendered by its full blooming shape and intricacy of the delicate petals. Although available in a variety of colors, it is needless to say that pink should be your ideal pick. The long lasting vase life of Gerbera ensures that it is the best fresh flower arrangement for flower bouquet as well as the centerpiece of your reception table. The good news about Gerbera is that it will never burn a hole in your pocket.
Pink Roses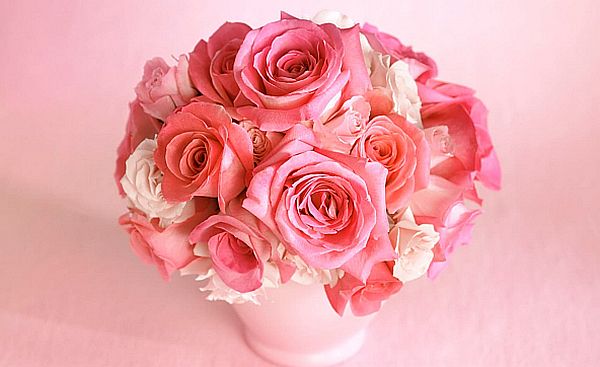 Roses are always the first love of majority of brides to be. The best way to do justice with your highly customized wedding is to go for pink roses. You will never have to involve in any sweat shedding legwork in arranging for pink roses for your wedding. What is the most impressive thing about pink roses is that there is plethora of pink shades available. So, either a powder pink tone, or a baby pink color or hot pink shade; you can select the colors that resemble your personality aptly.
Pink Tulips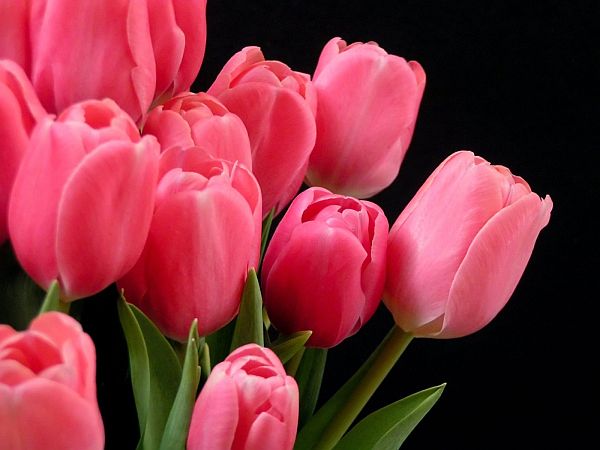 Suggestions for brides, who wish to adhere to their tradition yet sport a contemporary look is that you can go for pink tulips as your wedding flower. Pink is a common color among the predominant color palettes of tulip. The prominently big size of the bloom will never go unnoticed, while the characteristic half blooming appeal of the flower will symbolize the blush of the new bride. You can go for sheer tulip floral hand tied bridal bouquets by incorporating red and white counterparts along with pink tulips. Alternatively, you can also experiment with different shades of pink in a single bouquet to add spark to your wedding attire.
Pink Hydrangea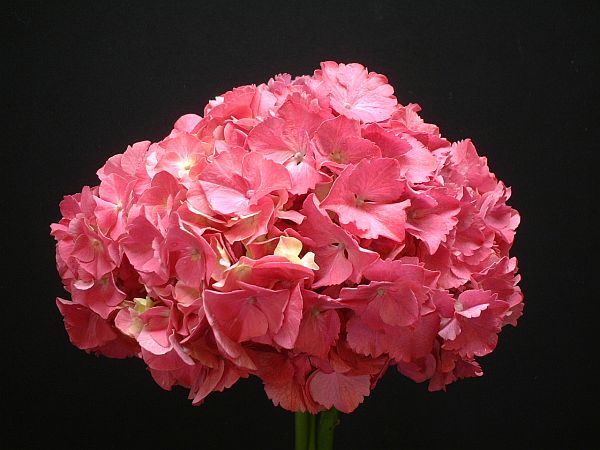 Hydrangea is the second most favorite of the brides to be. Take a look at it closely and you will find that the amalgamation of the classy and romantic appeal of the flower melts one's heart. You are also free to experiment with different tones of pink colored hydrangea as well as you can have your hot pick from shades like light, dark, medium to hot pink and bright fuchsia. This flower thrives best in water filled vases as wedding centerpieces. But you can always use them for your hand tied bridal bouquet too.
Pink Calla Lilies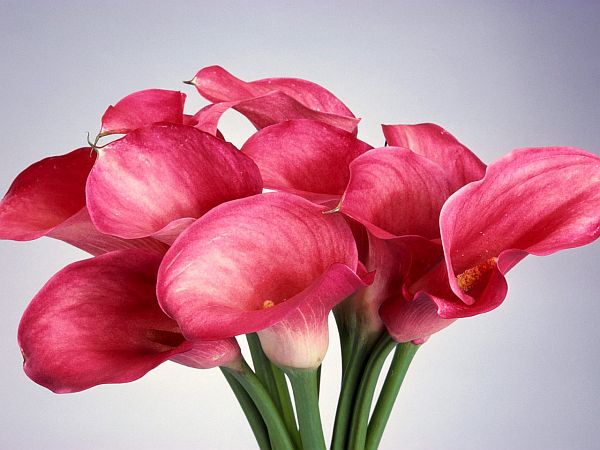 This one petal flower is the perfect choice of the modern brides. The sweet pink shades of this flower stand perfectly well to cast a spell of celebration. Pink calla lily forms as part of many holy ceremonies too, besides matrimony. So, it is sure to bring the blessings in your matrimony too. The best parts of pink calla lilies are their signature half folded petals and range of pink shades to choose from. Abundantly available from summer throughout spring, this flower is the chosen one for summer matrimony.
Pink Dahlia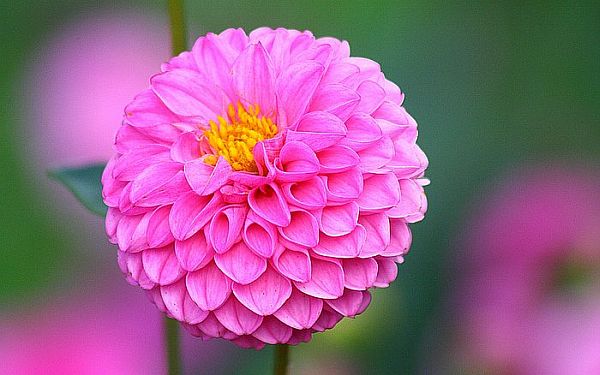 The characteristic globe shape of this flower is sure to grab your invitee's attention towards your handheld wedding bouquet, fringed with beautiful dahlia. This multipetal, fully blooming flower is always associated with happiness due to its bright appeal. From among the variety of shades available, pink dahlias should be ideal for a pink theme wedding. They also form great items for the reception table decoration of your wedding. But before incorporating daisies for your wedding decor ensure that you allow at least twelve hours for hydrating them well. This will make them remain looking fresh for a longer duration.
Pink Cherry Blossoms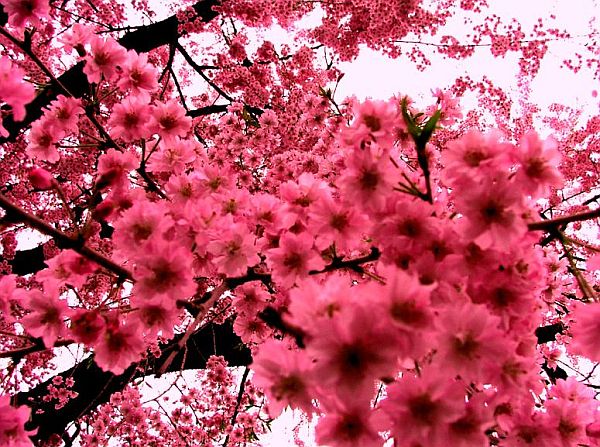 Cherry blossoms are characterized by their frizzy, clustered blossoms and are available in color palettes from pure white to deep pink. They are symbolized with feminine beauty and sublime sexuality. So, it is needless to say that cherry blossom is the perfect flower to signify a lot on your matrimony. It is also an emblem of friendship as folklore depict that the first ever species of the plant was gifted to US by Japan. So, indulge pink cherry blossoms in your wedding décor to say it all to your beloved on your pink theme D-day.
Pink Peonies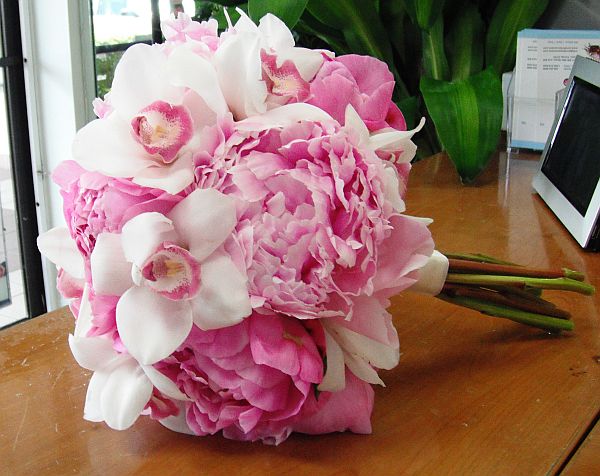 The fluffy peonies are breathtaking to look at. You can opt for pink peonies as your pink theme nuptial flowers to create a heavenly, pastel shaded hand tied bouquet. The fluffy appeal of the peonies gives a feminine feeling that you will love to treasure for sure. In case you think of incorporating peonies with other flowers as centerpieces, then the idea is absolutely great as it works effectively in visually civilizing shaggy flowers.
Pink Stargazer Lily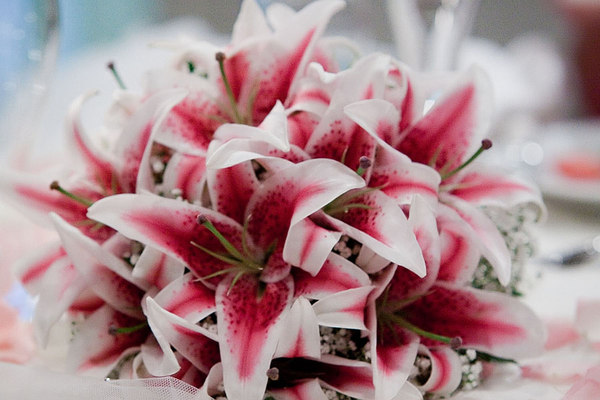 The showy appeal and the enchanting fragrance of stargazer lily makes it hot favorite among brides to be. As you are opting for pink stargazer lilies for your wedding, you will love to know that this pink variety also creates much visual interest by virtue of its two tone petals. The petals have blush red centers with milky white outer rim and cluster of maroon dots all over. We are sure your overall appeal will get a brilliant makeover if you have a hand tied bridal bouquet made from pink stargazer lilies.
Pink Zinnia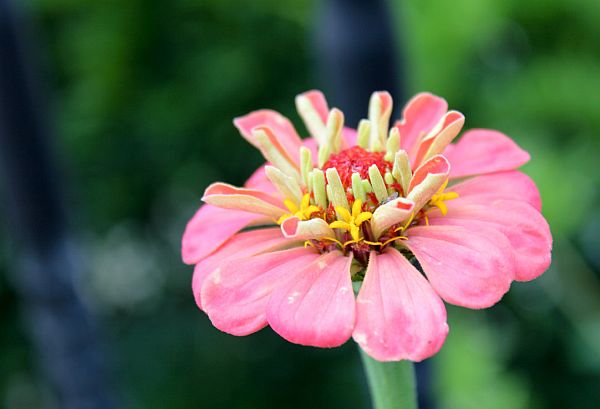 While white roses remain the favorite of traditional brides, a hand held bouquet stuffed with bright pink zinnias will be the best companion of a modern bride. The delicate look of zinnias will impart a sophistication and feminine grandeur in your overall bride to be look. The good news about zinnias is that in spite of being the bride's favorite due to their stunning looks and colors, they are economical and easily available throughout the year.