Finding a perfect wedding dress can the most difficult task if you remain stick to your low budget but aspire to buy an expensive wedding dress. However, with a little planning, you can easily get your desired dress that too on your limited budget. Many brides are there, who would rather prefer to spend that extra money on honeymoon instead of buying a brand new dress that is going to spoil the entire wedding budget. Read on further to get some important tips to save money on your wedding dress.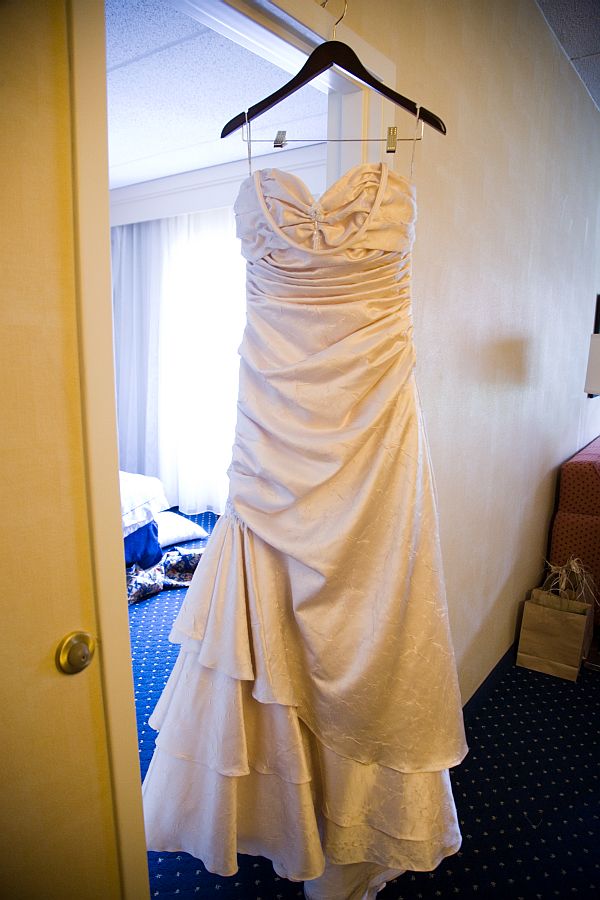 1. For the obvious reasons, this year's wedding dress is going to create a big hole in your pocket so, if you want to save money on the dress, just buy one that came out a year ago. You are going to get a heavy discount on almost types of wedding dresses. This is absolutely not the case that, that particular wedding dress is an obsolete one but because the season has finished, designers come with designs, so, there is nothing bad at buying a previous season dress.
2. Many new dresses are sold to thrift stores and consignment shops by the brides whose wedding either get canceled or they don't like that dress. Visit there stores and see if there is something of your interest. These stores will charge will very less as compare to the original price of the dress.
3. This is one of the best ways to check the dress of your choice. You can find various dresses that are put for sale by brides with canceled wedding on websites like eBay.com or craigslist.org. You are going to a wide range and attractive designs there.
4. If you are dead set about a particular wedding dress but you don't have a budget, you can simply rent it. Almost all the stores have rent facility and they rent the dress at very low price. Make yourself clear that it doesn't matter if your dress is rented or you are wearing it for the first time as you are probably going to put it in your wardrobe for whole life.
5. People spend a lot of money on balancing their look by wearing flaunting accessories that complement on their wedding dress. You can buy these items from various online stores that have discount, rather than buying at the same bridal shop. Making your own accessories by picking up a DIY kit is also a great idea to accessories yourself in a way you love.
Via: sheknows