Wedding centerpieces are a focal point of the ceremony so; a deep and creative thought should be given while choosing these centerpieces for your wedding. These centerpieces leave a lasting impression and define the theme and the class of the ceremony and you should always choose centerpieces that are creative enough to catches the eyes. Today, we have a beautiful DIY of making fresh fruit and flowers centerpiece and all you need some basic items to make this project successful. Read on…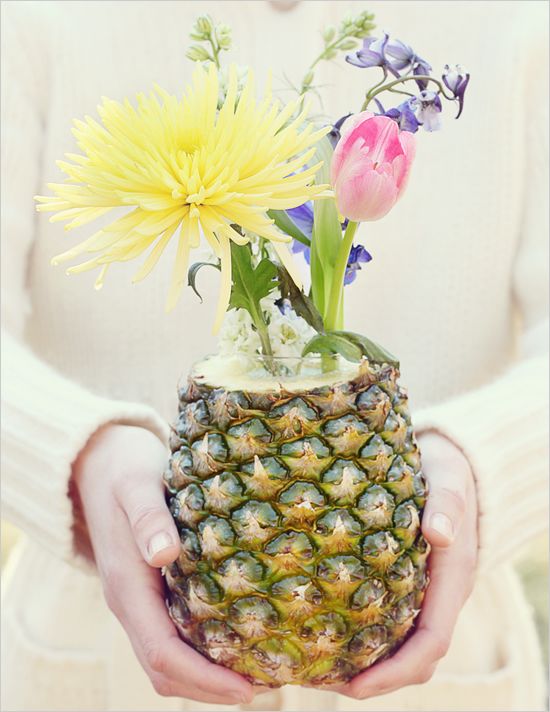 Things you need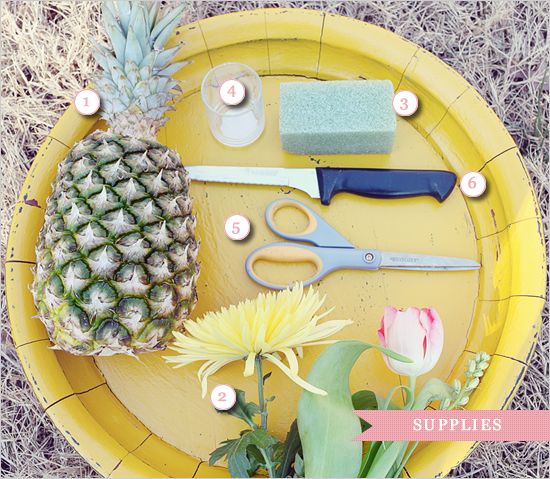 Assorted large fruits and/or vegetables
Floral foam
Scissors
Variety of flowers
Knife
Votive holder
Procedure
1. Let's start by that selecting a large fruit or you can also choose any vegetable that can hold flowers in it. We have taken a pineapple fruit. Now take a knife and cut the top off of fruit. Use the knife to cut in round. The knife should cut the top clearly giving it a circular look.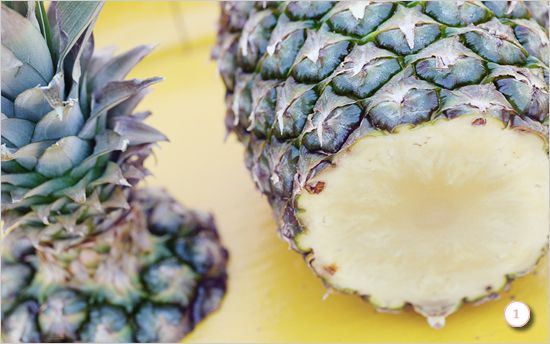 2. Make at least three inch deep or down hole with the help of knife in the fruit. Make sure you are cutting the fruit part in symmetry.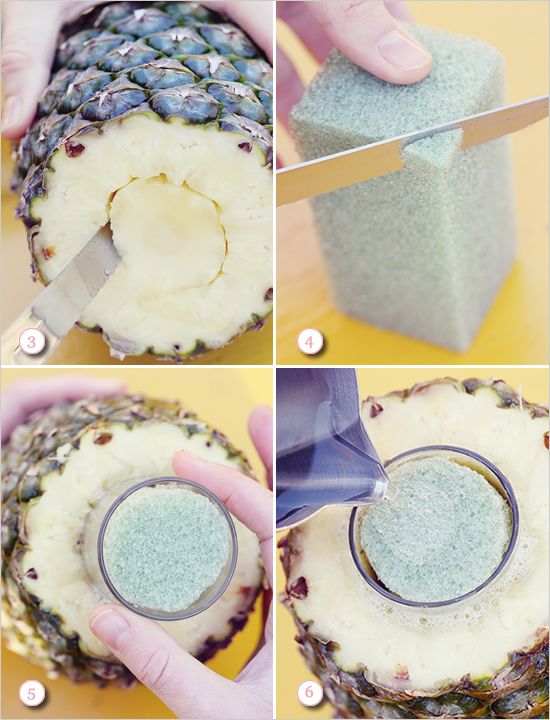 3. Now, carve floral foam with the help of a knife to make it comfortable to fit inside the fruit.
4. Now place floral foam inside the votive holder and then place the votive holder inside the fruit or vegetable opening. You should make sure that the size of votive holder is approximately same to the size of the opening.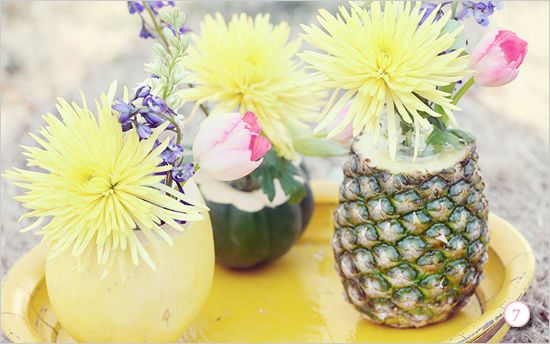 5. Now just pour some water into the votive holder and snip the stems of flower into the foam. You can snip two or three flowers into one fruit. Use different flowers, they look beautiful.
Via: weddingchicks