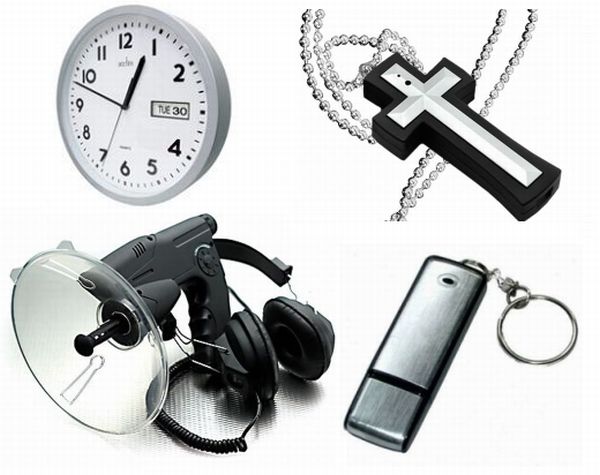 Gone are the days when your intuition was the best thing you had when it came to trying a cheating spouse in the act. Since private eyes are a little to expensive to hire, your next best bet could be a high-tech, cost effective spy gadget that can help you trace phone calls, videotape what your spouse does when you're not at home, keep a log of their whereabouts via GPS and even keep a check on who your spouse communicated with via email. These handy little gadgets can help you save yourself the humiliation of having to walk in on your spouse and their illicit lover. Though, you might want to consult with your lawyer to check which ones of these would be admissible in the court as evidence, should you choose to use the data acquired by these gadgets to get a aalimony/settlement!
Color Clock Covert Camera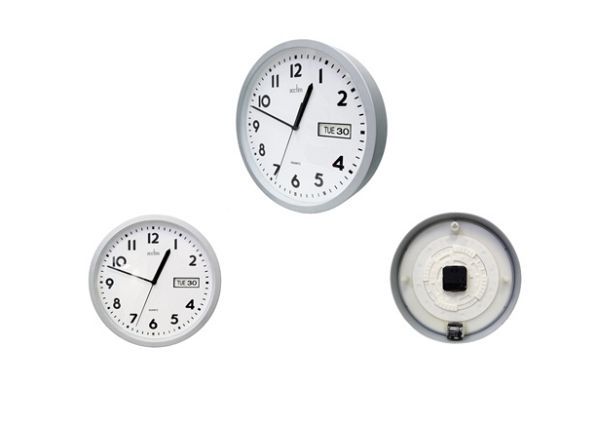 The nanny cam may be the easiest and most comfortable to use bit of spy equipment at home. However, having a new teddy sitting in a corner of your Victorian themed bedroom may rouse the suspicion of your cheating spouse which is why you need a more discreet spy cam to record their activities when you're not home. The Color Clock Covert Camera comes with a cool ¼-inch Super HAD CCD from Sony that can record color images in 420 pixel resolution with a television line. The cam can record luminous flux of 0.5 and its built in microphone can record sounds as well. The medium res images are sufficient to recognize faces and the captured audio can help identify a voice as well. The battery powered clock features a 2mm hole in its face that cannot be seen easily from across a room which makes it perfect for covert spying operations!
Completely Covert Hidden Audio Surveillance Recorder Keyring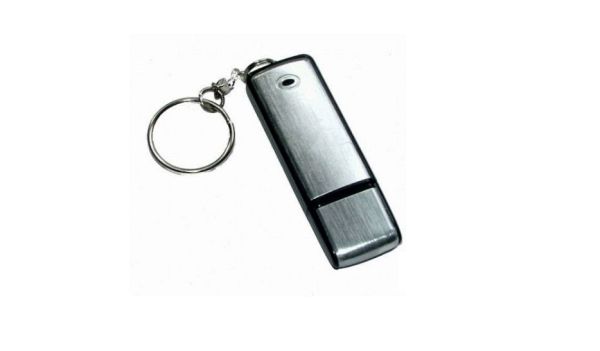 The Covert Hidden Audio Surveillance Recorder Keyring by UK Spy Equipment comes with a simple slide enable/disable audio capture switch that makes it really simple to operate and "attach" to a cheating spouse's bag when they are leaving home and can even be left at home/office to capture an audio "evidence". For maximum audio reproduction, the device is fitted with on-board digital signal processing capability that has a wide band front end audio bandwidth of 20 Hz to 20 kHz and can capture 8 Hz sampling of audio at 32Kps. The device looks like a USB key ring with no giveaway LED light and comes with 2GB internal memory which is expandable to 8GB and can be used to capture over 200 hours of audio which can be transferred to a computer easily. Though the manufacturer hasn't specified it, we're sure you'll be able to protect the data on the USB with a password.
Super Trackstick Historical GPS Data Logger Vehicle Tracking System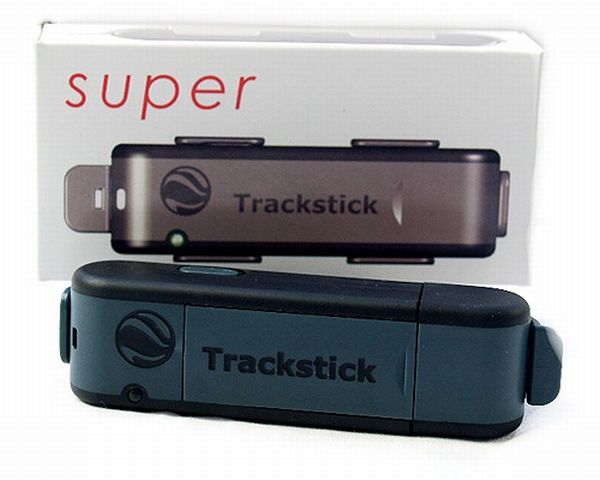 If your spouse has been using the "working late" and "out of town business meeting" excuse a little too much lately, you can certainly use the Super Trackstick Historical GPS Data Logger Vehicle Tracking System to check whether they have actually been where they said they were. The USB-compatible GPS logger comes with a removable magnetic mount that can be covertly affixed to a vehicle. The weatherproof device can withstand temperature ranging from 10°C to 60°C and can run for a good few months on the same batteries while logging months' worth of GPS data on its 4MB memory. For worldwide use, the logger comes integrated directly into Google™ Earth that shows the whereabouts of the person it has been attached to via a red line so you don't have to fuss too much with GPS coordinates to know where your spouse has been.
Cross Cam Necklace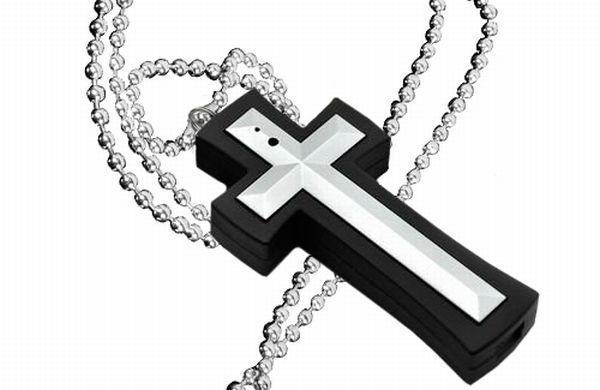 Perfect for sting operations as well as letting the cheating spouse provide evidence for their adulterous ways themselves, the Cross Cam necklace is an ingenious body worn camcorder that can capture video at 30 frames per second and store it into .avi format for easy viewing. The 4GB internal memory allows you to capture over 2 hours over video though you might wanna invest in a memory chip to go with the cool Silver Cross Cam Pendant.
Flexispy Spy Phone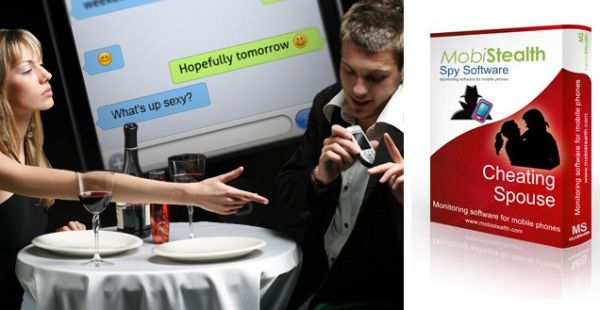 If your partner has been acting particularly possessive about their cellphone of late and you suspect that they might be cheating on you, the Flexispy Spy Phone is just what the doctor ordered for you. The awesome, undetectable software can be covertly installed on your partner's cellphone and will allow you access to your partner's life literally from their cellphone's perspective. The software allows you to listen to the phone calls your partner makes "live" and can even let you listen in on what's happening around the cellphone when the phone isn't being used by capturing sound via the phone's mic. The software can also provide you access to all the emails, texts, chats sent and received by the cellphone, logs of texts, calls, GPS locations, details of who your partner has been calling and for how long, new additions to phonebooks, and much more. The software basically gives you an all access pass into the phone it is installed in and even lets you download and print logs and details just in case you need to use them as evidence in a court of law!
Eblaster – Email Monitoring Software

Cheaters often resort to using Facebook/IM/email to keep their affair a secret which is where a program like the Eblaster – Email Monitoring Software can really help you out. Once installed on a computer, the software keeps track of program activity, Facebook and MySpace activity, online searches, web sites visited and other user activity like files downloaded or uploaded, keystrokes typed, both sides of chats and IMs as well as emails sent and received. The good thing about the software is that you don't have to physically keep downloading this data from the software and it automatically sends you a copy of the activity within seconds of their real time occurrence. Think of it like a live 'ticker' that keeps you posted about activity on a spouse's computer.
iTrail GPS Logger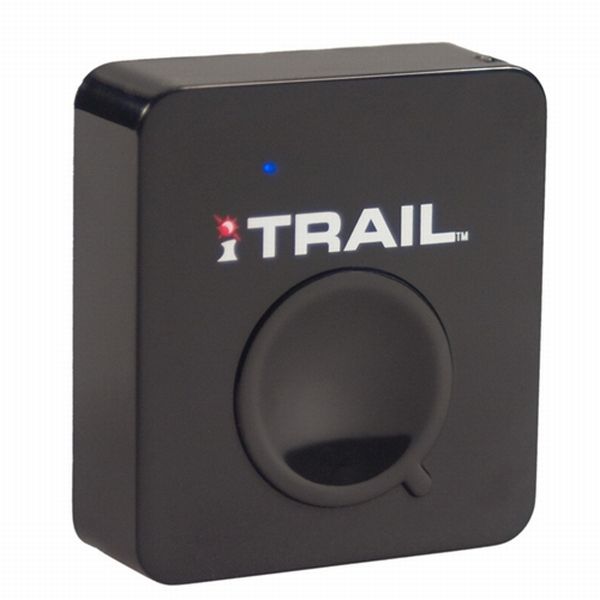 Yet another easy to use data logger, the iTrail GPS Logger can be discreetly attached to a cheating spouse's vehicle to keep track of their whereabouts. The device can be magnetically attached to the vehicle and it will keep on storing a GPS log of everywhere the vehicle has been as long as the vehicle is in motion. To conserve batteries, the device shuts down automatically when the vehicle isn't operational. The device can record over 120 hours of GPS data and can withstand all kinds of temperature and climates. After your spouse returns from his "weekend business trip" you can easily take the device out, download the data and view it in Google Maps or Google Earth to know exactly where they have been and how long their vehicle was parked at a particular location.
Orbitor Electronic Listening device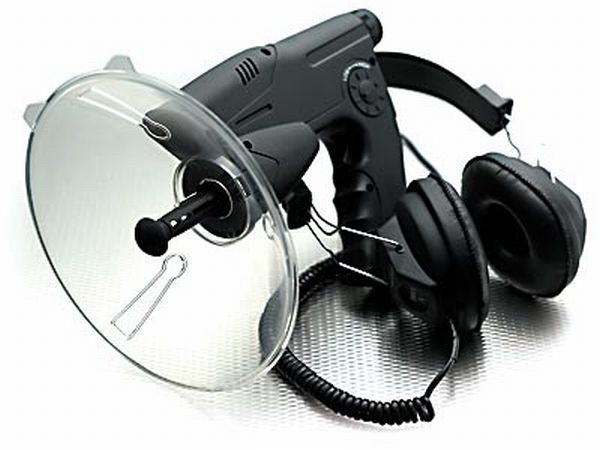 If your husband/wife has been taking a lot of phone calls in another room lately and you just have to know what they are saying to the caller that they just don't want you to hear but you still don't want to go to the extent of bugging their phone or setting up a spy cam, this handy Electronic Listening Device can help you out immensely. With a range of 300 feet, the listening device can amplify a convo occurring at quite a distance. The device can also record up to 12 second of audio though we're guessing the makers would provide you with a way to record longer convos also. What's even better is that the device even lets you view your subject with a telescope-like device so you can even sneak in a look at the picture on a cellphone's display from afar!
Portable Handheld Lie Detector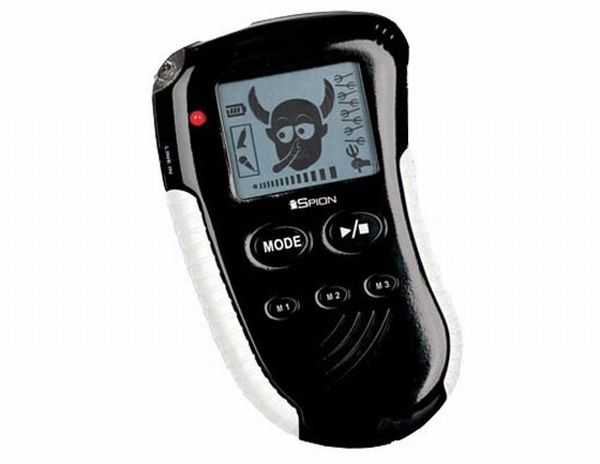 The first thing a cheating spouse tells you after you've confronted them with your suspicions or the first time is that they aren't cheating on your and that you've nothing to worry about. Since lying is a big part of the cheating game, a lie detector can be a really handy tool. Of course, you will have to lure your cheating spouse into a game of truth or dare to get them to participate in the activity willingly but its still worth a shot and can surely help you get the word straight from the lying, cheating horse's mouth!
True Nightvision HD Camera with Recording (DVR)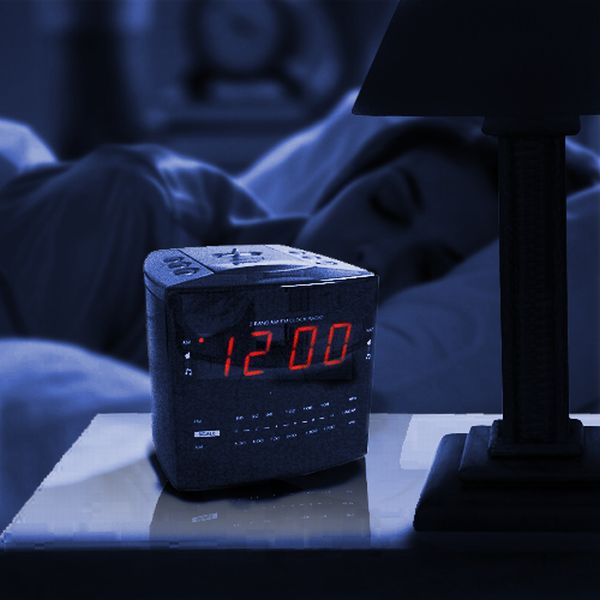 If your cheating spouse is getting suspicious about you being onto them and have started sneaking around keeping the lights low to pull a fast one on any spy cams that you might have planted, you should really invest in this True Nightvision HD Camera with Recording. The spy cam can even record video in pitch dark up to a distance of 30 feet. The high-res Sony HAD CCD cam is virtually impossible to find and can store many days' worth of videos on a 32 GB removable MicroSD card. Since the cam only records when it detects motion so its batteries and memory both can be conserved!