If you have ever thought of a fairy tale backdrop while you say 'Will you marry me?' to your beloved and seek her hand, then we opine that Tahiti is the ideal wedding destination for you. Away from the hustle and bustle of the hardcore city life your heart will feel exuberantly romantic as you pair with your beloved and plan your matrimony in Tahiti. It is bestowed by the nature in the form of blue expanse of the sky overhead, the white sandy beaches, gurgling and rippling South Seas and the warm and soothing tropical breeze that gently caresses your cheeks! It will be a bonus on your romantic nuptial experience.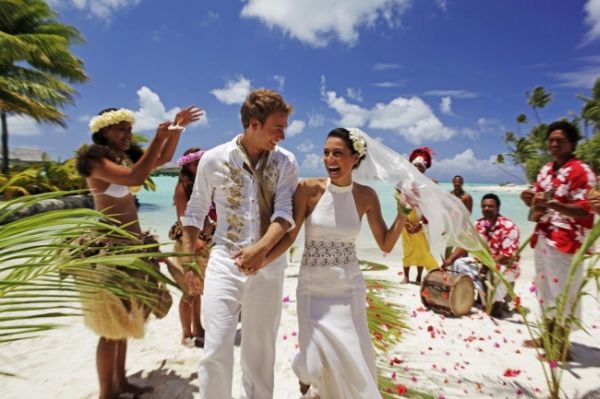 Why Tahiti
As you come to Tahiti, you will able to take a deep breath and energize yourself with pure tropical air. The lagoons, soaring and breathtaking volcano peaks and tranquil aura will uplift your spirits and give you the hint of the divine love of the beautiful goddesses and their daring warrior lovers. In one word, you will feel heavenly and your spouse will be ever thankful to you for giving her a tour of paradise. We are sanguine you will never wish to miss out on any of these priceless natural treasures and your nuptial is the ideal time because you have your love of life beside you to join in the pristine venture.
How to get there?
Tahiti is connected with almost all the leading international airports of the world. The prime and the only airport in Tahiti is Faa's International Airport. It is located in the main city of Papeete or Papy-et-tay, as it is colloquially called. It has direct linkage to the major international airports. As you land here, you will get connecting air carriers that connect with the other islands of Tahiti. The air carriers that operate regularly to and fro Tahiti are Air France, Air New Zealand, Air Tahiti Nui and Lan. Tahiti is located in between California and Australia. So, you can assume that it is a 8 hours nonstop flight from Los Angles, 12 hours from New York and roughly non stop 8 hours of journey from Sydney.
Type of weddings you can opt for
Tahiti is a hub of couples interested in destination wedding. Together with romantic ambiance and natural panoramic splendor, Tahiti, thus handles quite a number of wedding types too so that tourist satisfaction is optimum.
Religious weddings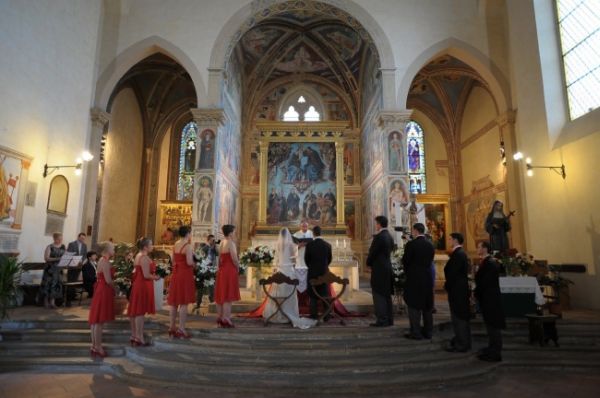 There are couples, who wish to keep it private and religious when they enter into the scared bond with each other, will never feel disheartened as Tahiti offers religious wedding options. The Tahitian chapels and churches are renowned for conducting religious wedding. Further, there are options of post wedding celebrations and refreshments followed by the religious nuptial too.
Beach wedding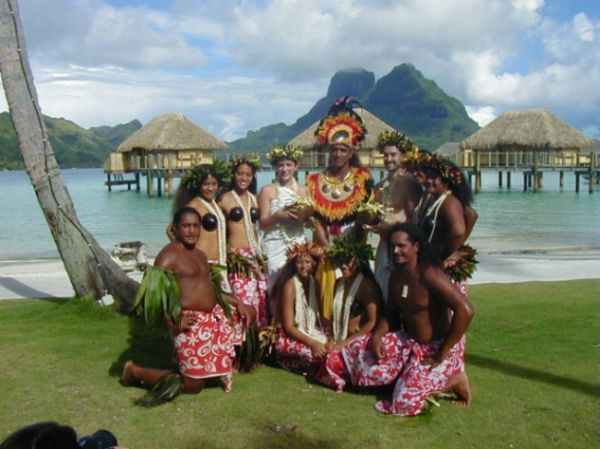 Since Tahiti is a nature blessed spot with silvery white sandy beaches bordering the natural salt water resources, so beach wedding is definitely an active wedding type here. It will surely be your dream beach wedding in Tahiti, with nature at its best. There are numerous beach wedding venues in Tahiti. Even the resorts arrange for their own private beach weddings. But you need to pick up the one that suits your tastes and preferences. The thing that will some handy for you in this context is a beach wedding planner. Get hold of one and go for your ideal Tahitian beach wedding.
Tropical wedding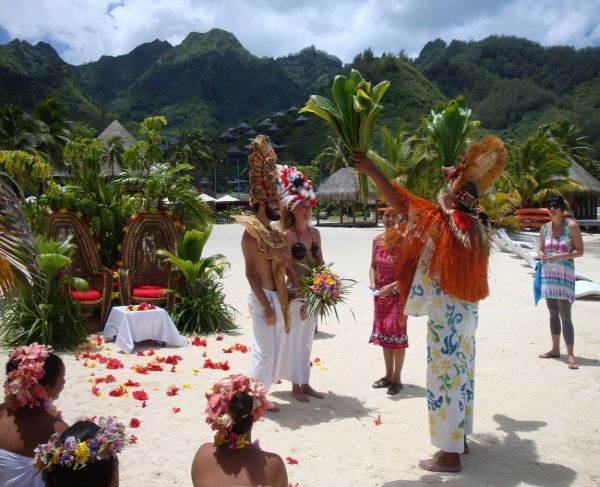 Although there are lots of French Polynesian tropical wedding destinations, but we assume that Tahiti is one of the most sought after among them. It is one of the trademark islands with the accurate tropical ambiance to make your theme wedding a grand success. The collections of venues that organize tropical wedding in Tahiti meet every pocket and ensure luxury and comfort too.
Best wedding destination
1. InterContinental Bora Bora Resort & Thalasso Spa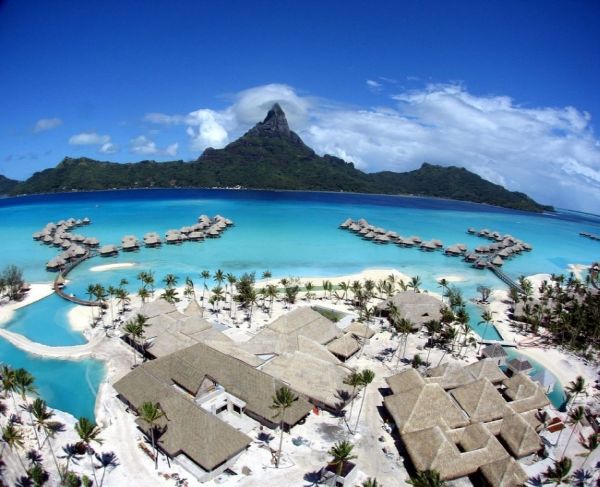 The enigmatic location of this popular venue will make you mesmerized. It is situated in between the 'twin hearts' of the coral island on the barer reef, named Motu Piti Aau. Together with being a grand venue for your nuptial, the additional attraction of this resort is its mind-blowing spa. A couple spa will really be a romantic activity to indulge in. Your adventure stricken heart will also get a great feast here in the form of snorkeling, kayaking and canoeing.
2. Four Seasons Resort Bora Bora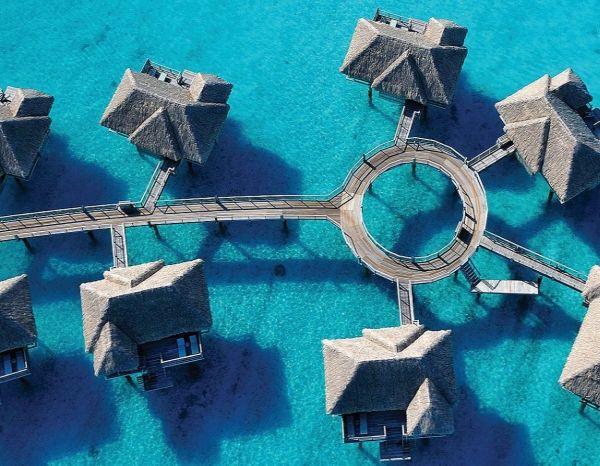 This wedding venue is the perfect haven for pampering your romanticism and passion. Right from the arrangement of an exuberant destination wedding to a sensuous honeymoon, Four Seasons Resort in Bora Bora is a popular destination for the passionate hearts. This venue also arranges for specialized wedding packages that are a great stress buster for you as it simplifies your wedding preparations and gives you pocket friendly options.
3. InterContinental Moorea Resort & Spa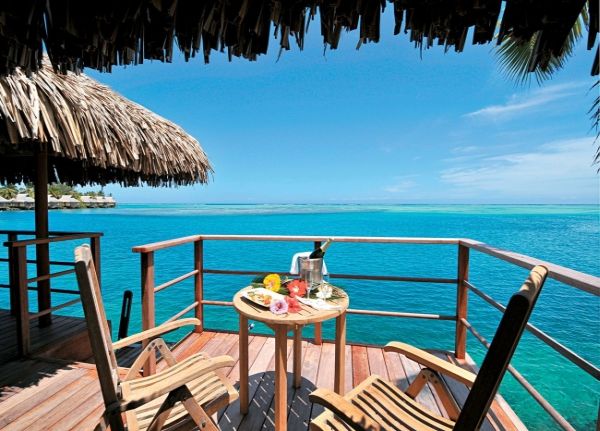 Another chain of Inter-Continental hotels, this also remains booked during the nuptial seasons. This finest French Polynesian wedding venue is the first one to move into the archipelago. So, you can assume that it is rich in natural gems. Located in the Society Islands, this spot is famous for arranging tropical wedding and beach wedding in Tahiti. You need to spell it out and they will arrange it all for you to make your wedding dream come true.
4. Hilton Bora Bora Nui Resort & Spa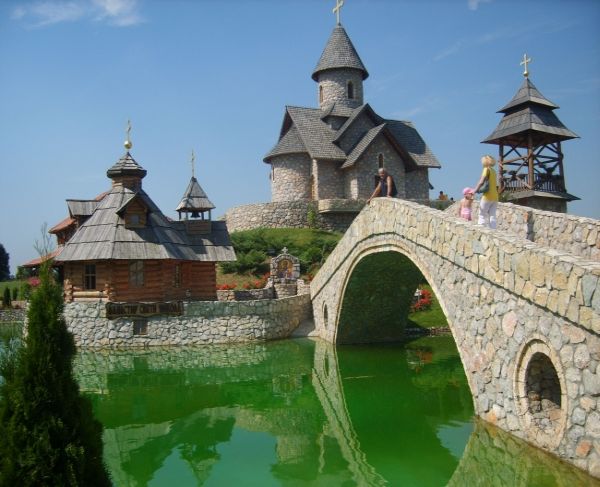 This resort is definitely a gateway to heaven. Its natural backdrop is characterized by turquoise ocean waters, endless sky white sandy beaches and majestic lava rocks. Nui Spa will be an invigorating experience for your two while the scenic beauty will spur your romanticism when you plan nuptial here.
5. The St. Regis Bora Bora Resort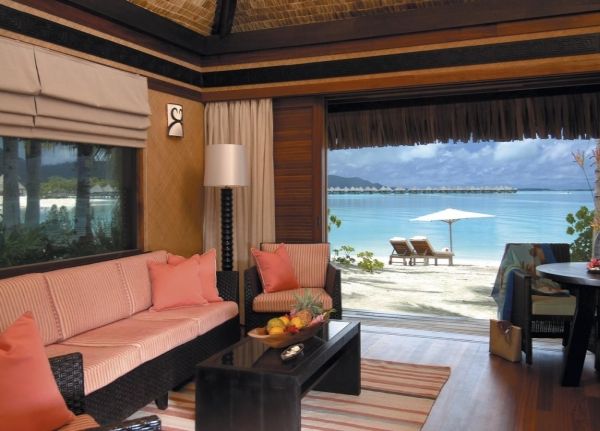 Your Tahitian wedding will be a priceless memory for sure. But planning your nuptial in this venue will add flying colors to it. The staffs make it a point to attend to every specification of yours and every detailing of your wedding ceremony, so that there is no chance of dissatisfaction. The private beach of this venue makes your Tahitian nuptial a grand success while the lavishly decorated ballroom sets a mood of love as you exchange vows and dance in merriment with your lady love.
Honeymoon in Tahiti
As you plan your matrimony in Tahiti, we suggest that you can keep the feeling of passion and excitement alive in you by planning your honeymoon here too. The wedding venues here are well known for their exclusive honeymoon facilities as well. So, capture the Tahitian love-filled moments as long as you can with your love of life and enjoy each others' warmth and closeness in the lap of nature!