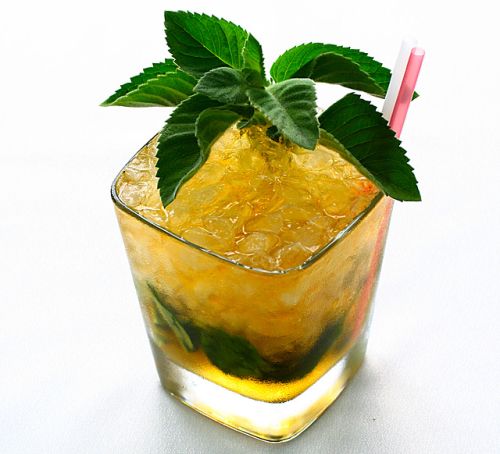 Marriages are made in heaven, but best enjoyed on a beach! A wedding reception on a beach is entertaining and relaxing. It allows the couple and guests to let go of all their inhibitions and enjoy in style. It also, adds romantic tinge to the bond of marriage with captivating backdrop of ocean scenery. A beach wedding without the best and interesting cocktails is unimaginable. Indulging in some fun drinking at your wedding on a beach makes it all the more special. Read on to find out about some of the most lip smacking cocktails you could use for your beach wedding.
Strawberry-Basil Martini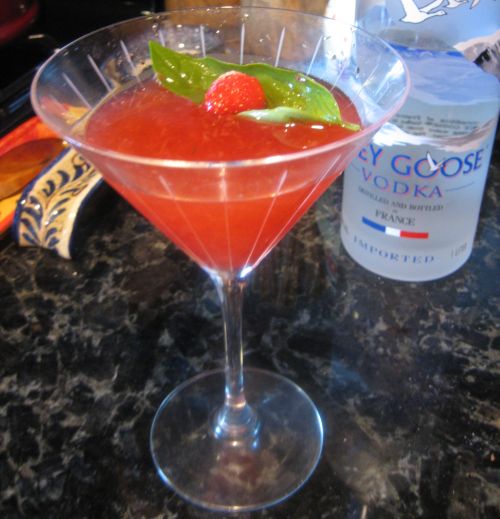 This Jamie Walker, Global Ambassador for Bombay Sapphire Gin inspired drink is a great combination of sweet and tangy with a tinge of freshness. It involves the use of 4 strawberries(leaves and twigs removed), 2 o.z super premium Vodka and3 basil leaves. Mash strawberries and basil leaves in a cocktail shaker. Add the appropriate amount of Vodka to it and transfer it into a smart martini glass and garnish with a half-cut strawberry or a stem of basil. The mentioned quantity serves one and it takes 5 minutes to prepare. This drink is light and just perfect to set the mood right.
Carrot Colada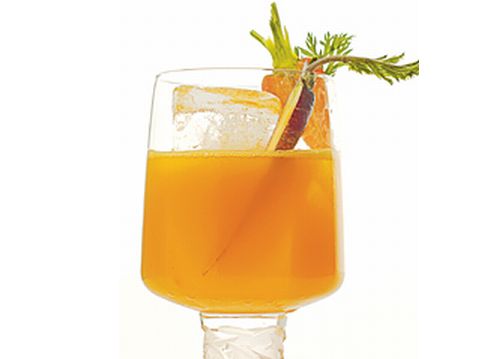 This is a unique option and can add that extra edge to the wedding. 1 ounce coconut rum, 1 ounce white rum, 1 ounce carrot juice,1 and ½ ounces coconut water, and 1ounce orange juice or clementine are the ingredients for this drink. Serves one and can be made in no time. Take a cocktail shaker and mix all of the components and strain it into a highball glass. Garnish it with half cut baby carrots. This is one drink that could be a hit among the guests.
The Bobby Boucher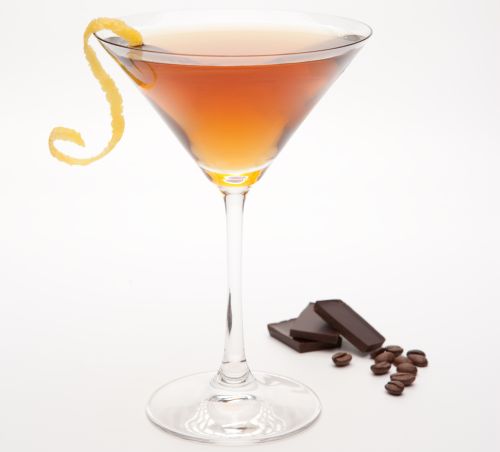 This drink is a classic one, based on the 1930's Bobby Burns. The base of the drink was later changed from scotch to bourbon to make it more southern. Mix ice,1/2 ounce Carpano Antica Formula or some other sweet Vermont, 2 ounces overproof bourbon, ¼ ounces Brandy based herbal liqueur ¼ ounce and cherry liqueur in a cocktail mixer and after having it given a few shakes, serve with a orange twist as garnishing. It serves one and can be made real quick. This one is a fascinating mingling of old and new.
Sangria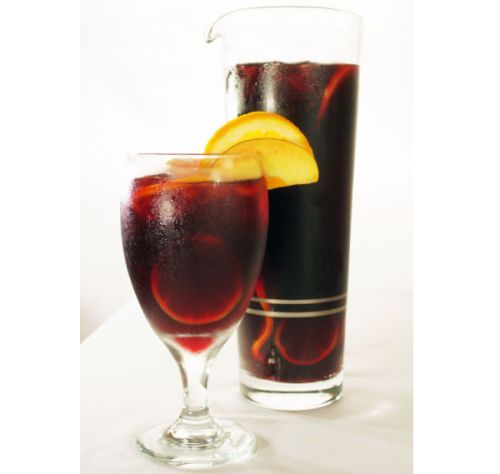 This Spanish drink is a great and very popular wedding cocktail. It involves the mixing of a bottle of red wine (Merlot, Shiraz), a lemon and an orange cut into two without the seeds, two tablespoon sugar and one shot brandy. After having chilled overnight, add 2 cups of club soda or ginger ale and it is ready to set those taste buds tingling. Fruits like peaches or blueberries can be added for that extra bit of glee.
Buena Vida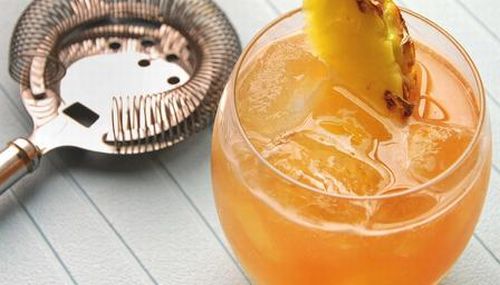 This drink has a never seen amalgamation of ingredients and is an appealing one. 15ml Mandarin liquor,25ml golden grapefruit juice, 35ml silver tequila, vanilla syrup,4 small portions of pineapple,a wedge fresh lime and 2 dashes of angostura bitters have to be mixed in a cocktail shaker with ice and can be garnished with a slice of pineapple, when served, This will definitely grab the attention of one and all. Serves one and the preparation takes less than 30 minutes.
Fred Said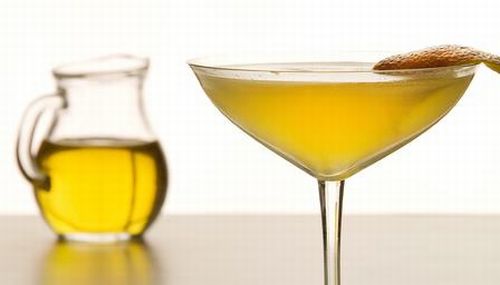 This interestingly named drink has a intermingling of taste and flavors just as exclusive as its given name. It serves one and takes less than half an hour. Place 20 ml of apricot liqueur, 10 ml of lemon juice, 25 ml of apple juice and 35 ml of bourbon in a cocktail shaker with a few of ice cubes and give it a few stirs. Pour it in a graceful martini glass and embellish it with an orange twist. This apple based drink is one of its kind and a good choice to surprise your guests pleasantly.
Bloody Mary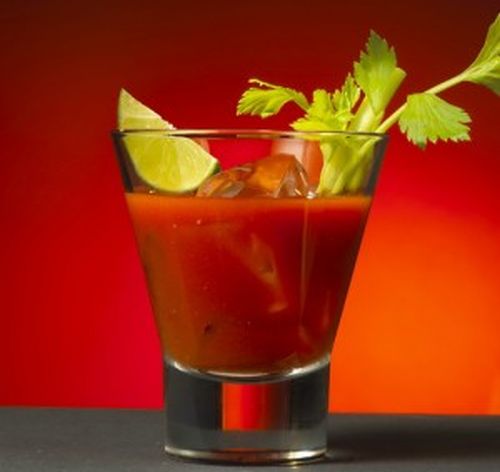 This history inspired drink has its roots in the existence of Queen Mary l and also, in a modern legend. This drink serves a wide assortment of consumers. Both non alcoholics and alcoholics can find their solace in this drink and it can be either mild or spicy,according to their personal taste. It takes 5 minutes to prepare and utilizes 1 and ½ o.z of Vodka, celery salt, 3 o.z tomato juice, ½ o.z lemon juice ,hot pepper sauce to taste and a dash of Worcestershire sauce.Add ice cubes to a highball glass and dispense the liquid elements.Mix it well and include zest. Beautify it with lemon wedge and celery stalk. This classic drink is a favorite and is sure to be a hit at the wedding.
Mint Julep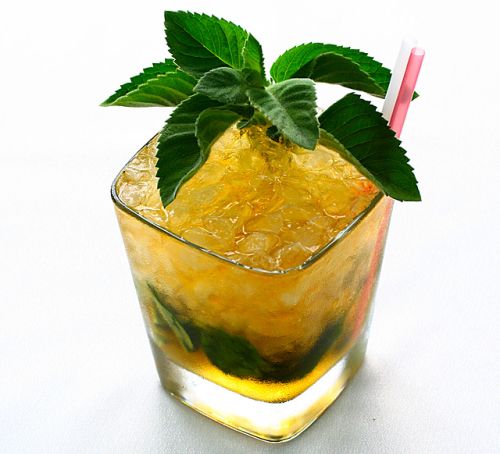 This drink has its origin in Kentucky Derby for the duration of which 80,000 juleps were doled out.This drink has the tinge of royalty to it since it was served in pewter or silver cups. It uses leaves from 4-5 mint twigs, 2 and ½ o.z bourbon and ½ o.z simple syrup or 2 sugar cubes.Place the simple syrup or sugar with the mint in a Collins glass, double old fashioned glass or a julep cup. Blend properly to dissolve the sugar and release the fragrance and oil of the mint. Add the bourbon. Fill it with crushed ice and stir well. Prettify with the mint sprig, this drink brings a sense of freshness and sparkle to the wedding.
Rye Manhattan

One of the supreme classics, this one involves the use of 2 tablespoons of sweet vermouth,1/4 cup of Rye Whiskey, 2 dashes of Angostura bitters and a maraschino cherry. Fill a cocktail shaker with crushed ice and add all the items in it. Now shake till it becomes frosty and pour it into a Manhattan glass. Adorn it with a cherry and you are all set to leave an everlasting impression.
Cranberry Margarita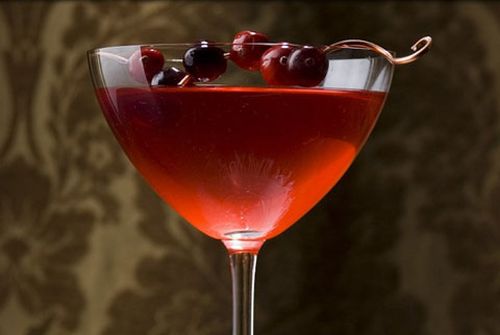 Tequila based drinks are always a success, ranging from a party to a wedding. For this drink,one would require 1 shot of cranberry, ½ shot Cointreau, ¼ cup whole Cranberry juice, and 1 and half shots Jose Cuervo Especial Tequila and ice in a blender. Combine it till it becomes smooth and lathered. Pour the drink into a margarita glass and decorate with cranberry and lime slices.