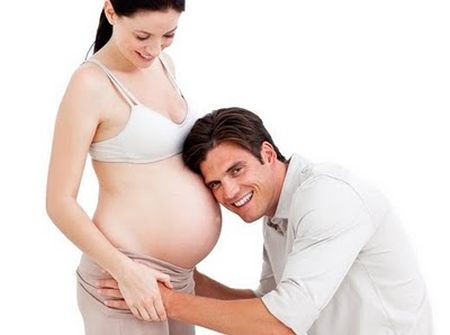 If you are planning to extend your family and add baby to your nest, let us tell you there is absolutely nothing to cramp your head about. A baby will not give your love life a complete makeover. You will have your usual sleep, sex, romance and everything that you have been doing so far with your spouse. But there are certainly things that you need to do before you plan a baby as the initial days of parenthood is going to be a tough. The passion in your conjugal life is also going to be suspended for a temporary basis. There will be a boost in expenditure and you will be subjected to take serious decisions as well. We have prepared a checklist of things you should do before planning a kid, so that the momentary phase of devoted parenting does not become a stressful issue for your marital life.
Make plans for the baby
Since you are already heading for a crucial decision of your life, it is important to plan on how to give your baby a better future. Sit together with your spouse and talk on issues such as where have you thought of getting your baby delivered, how will you arrange for its necessary requirements, what are your plans of bringing up the baby, etc.
Take into account your financial strength
Whether you accept it or not, a baby in your life will hint at an increased expenditure. So, before you plan a baby settle your financial scores, making a rough estimation of your family income and the expenditure so far. Assume the increased expenditure you have to incur henceforth. If you find that your present financial status will make life too challenging post baby birth, sit together and decide on how you can increase the consolidated earning so that the baby's upbringing remains proper.
Strengthen your bond
In order to give your baby a better future it is very crucial that you share a happy married life. A baby needs a father as much as he/she needs a mother. So, you cannot give your baby a proper environment for growth unless your personal bonding is strong. Therefore, keep aside your differences and insist upon a loving relationship before you welcome your offspring.
Instill fun in your life
Let your heart be free and inculcate fun and humor in life. You can indulge in adventures you have dreamt of so far and never tried out. Although it might look too childish, you can opt for things like bungee jumping, para trooping, etc. After you enter the stage of parenthood you cannot be kids anymore. So enjoy being kids for the final time. This will instill positive energy in you, which is necessary for welcoming a child happily.
Go for a vacation
The primary stages of parenthood are going to be really hectic. So, you need to have absolute rest and relaxation before child birth. Hence, going for a long vacation with your husband will be a great idea. You can be away from the rush and hush of your regular life and talk to each other in serenity about the plans you have regarding your baby and parental issues. This vacation will also rejuvenate your mind and body and prepare you for the impending parenthood.
Pamper your taste buds
Motherhood is definitely going to impose quite a lot of restrictions on your tongue related affairs. You can be rest assured that you will literally have to live on boiled stuffs, stews, fruits, veggies and soups through the entire nine months. Therefore, before you plan to have a kid, pair with your spouse and indulge in frequent eating outs in some of your favorite eateries and restaurants. Gorge on all the dishes you love so that during the nine months of pregnancy you do not crave for any of them.
Get rid of addictions
Planning a kid is not a child's play. Both of you need to be utterly serious on this matter. Therefore, check out if you have addictions like smoking, drugs, drinking etc. It is not that only an addicted mother makes her child vulnerable to dire situations, the father is equally responsible too. Some addictions on part of the father like smoking, drugs etc., affect the fertilization process of the baby or its proper growth while it is in the womb. So, it is high time you give it a serious thought.
Take regular medical advice
Besides your own planning for a baby, the next important person on whom you can rely upon for the delivery of a healthy baby is a doctor. Thus, as you have planned to have a baby, it is extremely vital that you insist upon regular doctor check up so that you can be assured of a healthy delivery. You must sit across the table with your doctor and jot down the list of do's and don'ts related to child birth, so that your neonate remains healthy. It is important to note here that not only the mother, but both of you need thorough medical check up to give birth to a fit and fine baby.
Go for romancing
It is as important to have romance in life as planning for a baby. You cannot expect a healthy baby growing out of a loveless life. So, fan the flame of romance in you by going for romantic dates with your husband. This will help in strengthening your marital bonding immensely and promise the yet to be born offspring a healthy parenthood.
Talk to new parents
It is said that you gain a lot with experience. So, you need to work on this by communicating with new parents. They will be able to throw light on the necessary aspects you need to take care of while planning for a baby, what are the probable challenges and how will you overcome them. Talking to quite a lot of new parents will help you in getting an overall idea of parenthood, its complications and solutions.