It is your best friend's wedding and he/she have asked you to shoot the wedding video for him/her. Shooting the wedding day tends to become a mess, if one does not plan or know the few basic things about the wedding videotaping. We are here to assist you with our expert tips and the things that you must know before shooting a wedding video. With these little tips and checkpoints you can be a master at the wedding videotaping.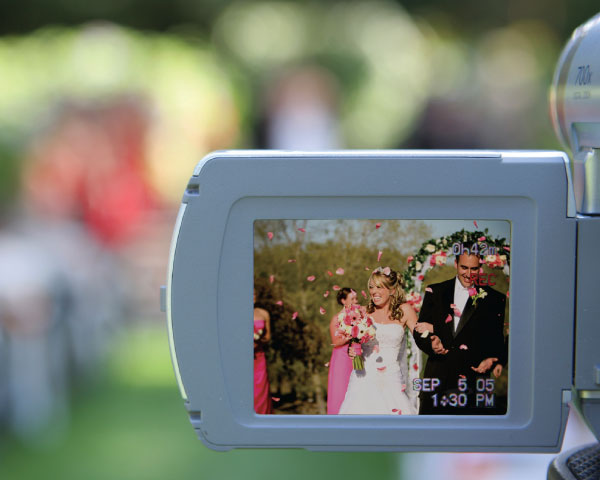 1. Get a nice videotaping gadget that you can avail form the market or just borrow from one of your friend's. Also get a nice bag that can hold all the items necessary for the videotaping viz. video camera, charger and other accessories depending upon the type of the video equipment that you decide to use.
2. Go and visit the wedding venue in advance and see how the lightings arrangements will be. Also get to know about the recharging points of the power socket options that will be available to you at the venue.
3. Prepare a checklist of the props that you would like to use. Give these to wedding guests on the wedding day before you start with shooting the wedding.
4. Shoot as much as you can. This will help you at the time of editing the video. The wedding day is one single moment that does not come again. It will be better to have the quantity of the shoot, so as to create quality afterwards.
5. Know all the important people who will be present at the wedding (though the most important will obviously be the bride and the groom). But also, you must shoot each and every important part of the wedding and everyone who is present at the wedding reception.
6. Get a good tripod if you have problem with keeping the video camera still for long hours. The tripod will serve that purpose for you.
7. Talk to both bride and the groom beforehand and ask about the kind of wedding video they would like to get videotaped.
8. Edit the wedding video with the help of video editing software that you can download from the internet. Make DVD's out of the final wedding video that you have with you.