Breathtaking beauty, incredible beaches, glistering sands, shimmering sun, lively nights and romantic chimera, all this defines the enchanting beauty of Kos Island. Located in the South eastern Aegean Sea, Kos gulf is a Greek island near to the Asia Minor coast which has everything to woo a couple. This exotic island has some unique places where you can tie the nuptial knot. Exchanging vows here can make your wedding the most memorable and cherished moment of your life. So, walk down the isle on your own private island in Kos or else select a breathtaking location for a fairy tale wedding.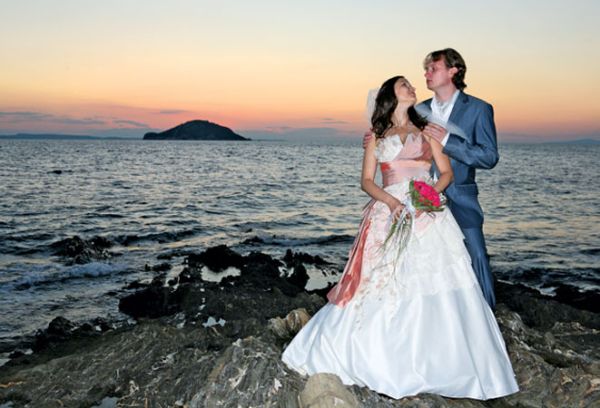 Why Kos Island?
Every couple dreams of a fairy tale wedding. In fact, women start to think about their dream wedding and wedding themes even before they find their prince charming. Kos island is a place that can make a couple's dream of perfect wedding come true. Its romantic chimera along with the stunning background of exotic landscapes make it an ideal wedding destination.
While sailing across the Kamari Bay at Kos, the going to be bride and the bridegroom can cherish some quality time with each others family, building special bonds. At the church of Agios Nicohlaos, they can pray for a lifetime of togetherness. Later, they can exchange vows on a terrace that overlooks crystal clear waters and shining sands. The magic of this location along with the happiness of holding your partner's hands is so beautiful that even words cannot express it.
Before going to the restaurant for reception, the couple can have a horse and carriage for a romantic stroll along the beach side. In moments of solitude, the couple can gaze in each others eyes and feel the romance in Kos's air.
How to get there?
Transportation in the Greek island of Kos is pretty good. The main bus stand is situated in the Kos Town from where you can get buses to nearby areas, particularly the Pyli, Zia and Paradise beaches.You can also find cars and motorbikes on rent to travel around the island. Taxis are also available here to connect the Island with the cities. But if you are interested in traveling the beautiful blue waters, boats in the port of Kos Town are your best bet. They are small excursion boats that fetch locals and take visitors on the trip to different parts of the island.
Wedding venues available
1. Diamond Deluxe Hotel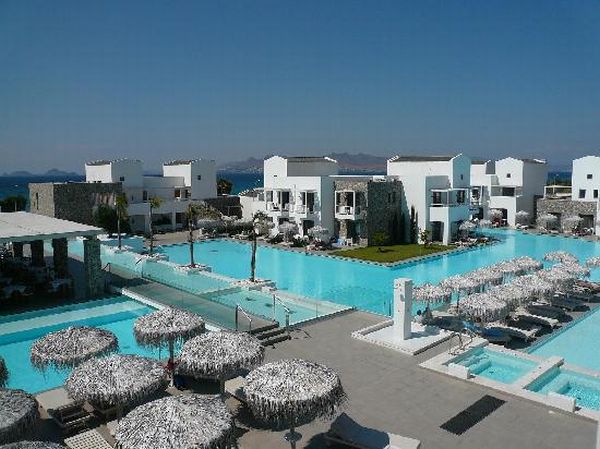 This luxury hotel is famous for organizing weddings and honeymoons.The wedding facilities are innumerable and you can have your wedding themes personalized. Most of the weddings here are conducted in Greek fashion with picturesque, private chapel. If you decide to stay there for honeymoon then the hotel staff welcomes you with a bottle of champagne, fresh fruit basket along with Mazarin Luxury health club's special offer to make your honeymoon rejuvenating and memorable experience.
2. Blue Lagoon Resort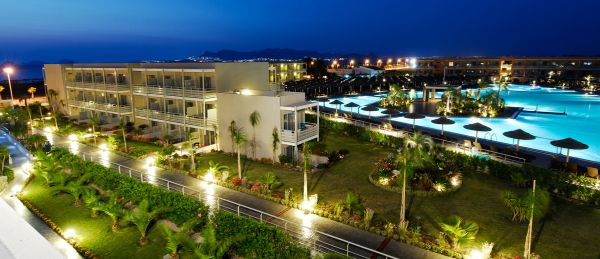 This resort in Lambi region of Kos is built against the backdrop of sandy beach and beautiful scenery. It has every luxury that a couple would want, including swimming pools, spa, mini golf, beach volley ball along with the night professional entertainment. If you and your fiancee enjoy nightlife, this resort has several options for you to explore.
3. Kordistos Hotel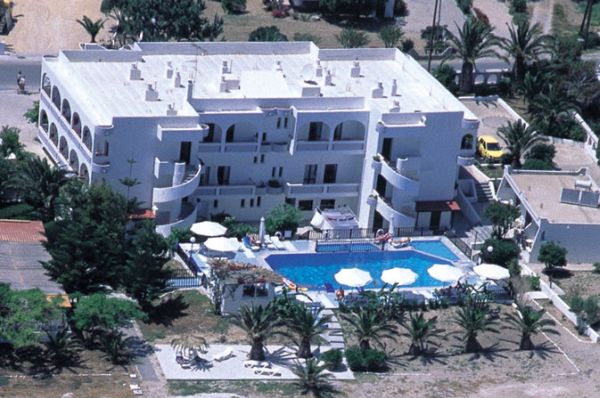 This hotel is a special venue for wedding. It is located right on the beach and is run by a small family. This allows you to keep your wedding a private affair. Their personalized, detailed services will make your wedding truly special. They have standard and deluxe wedding packages that includes several features like candles, decorations, Greek marriage certificate, wedding cake, wedding pictures and video, along with the bride's makeup and hairstyle. Once the rings are exchanged, the hotel also provides the couple a ride with horse and cart on the beach.
4. Kastri Island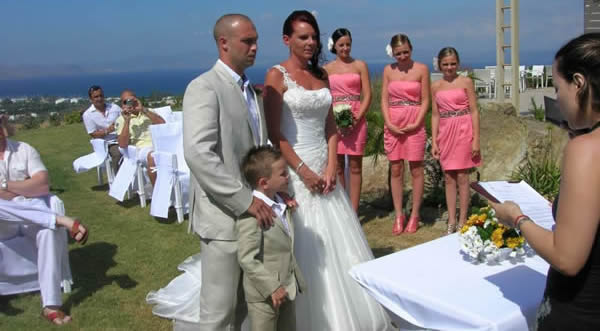 This place can make your day a fairy tale wedding. The ceremony takes place on the terrace of the tiny chapel of Agios Nikolas and is conducted by the Mayor of Kefalos. Your wedding venue could be created according to your wish and you can add designs and flowers that reflect your love story. It also allows the bride to make a special entry through the boat. You can travel to a secluded island after the ceremony. The food and other needs are taken care of in a perfect Greek fashion.
5. Greek House Museum in Kardamena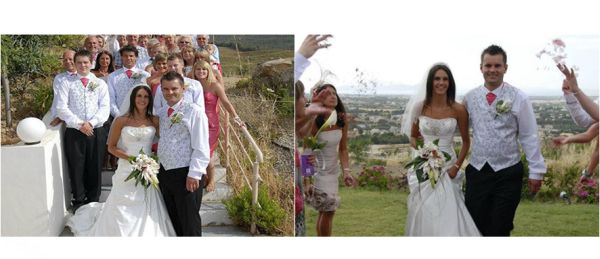 If you want a detailed, Greek themed traditional wedding, then this is the place you must chose as your venue. Wedding is conducted in a beautiful little chapel and everything looks picture perfect. Your transportation needs along with luxury finishing touch is well taken care of. You can select your wedding venue out of three locations. The bride is well pampered before the wedding so that she feels excited and looks gorgeous on her wedding day.