A would be bride always spend too much of time in choosing and deciding for her wedding dress. She looks to all the minor details of her body shape and then tries to figure out the best wedding gown for herself. A bridal bouquet needs the exact amount of attention for the selection. Every one bridal bouquet is different from another one. They represent a particular wedding theme and with different personalities they carry some meaning and symbolization with them too. We are here with the tips for choosing the bridal bouquet that suits your personality. Read further to know more.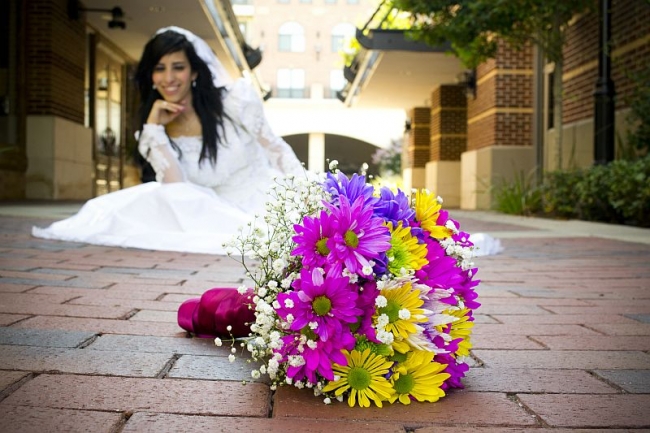 1. You will always find three primary kind of bridal bouquets in the bridal market. These three types are: formal, semiformal and the casual bridal bouquets respectively. You have to make a selection about which one you will be choosing for your big day.
2. Always keep in mind the length of the train that your wedding dress will have while selecting your bridal bouquet. This is so because a bridal bouquet will look good when it is some proportion with the wedding dress length.
3. The most popular styles of the bridal bouquets that are used these days are namely, Cascade, Nosegay, Arm sheaf and the flower bracelet. These all are different from the perspective of using the flower types and the formations. You can get a good idea about these styles by visiting a wedding flower market or any professional floral artist.
4. Wedding dress length is obviously one factor. But also, the height of the bride has to be taken into the consideration when going for a bridal bouquet for her. For example, a tall bride must choose a longer arrangement of the bridal bouquet which can be like the arm sheaf and the cascade bridal bouquet arrangements. Smaller brides on the other hand can go with the compact bouquet arrangements that will bring out the grace and beauty when they walk down the aisle.
5. A wedding flower always carries a meaning and symbolization with itself. Therefore, a bride will have to select the kind of wedding flowers she wishes to assort to form her bridal bouquet.
6. Making a personalized wedding bouquet is also a good thing to do for the brides. You can go for a brooch bouquet that has the presence of your family jewelry. Likewise you can add the embellishments that you like the most. After all its your wedding and a bridal bouquet never has to be just a bouquet!
via: tlc