Not only the bride but even the bridesmaids are very essential part of any wedding. They are the perfect eye candies to all the wedding guests. To enhance the aesthetics of any bridal dress the bridesmaids need to compliment the wedding setting with the perfect bridesmaids dresses worn by them for the special occasion. Here we are giving you some expert tip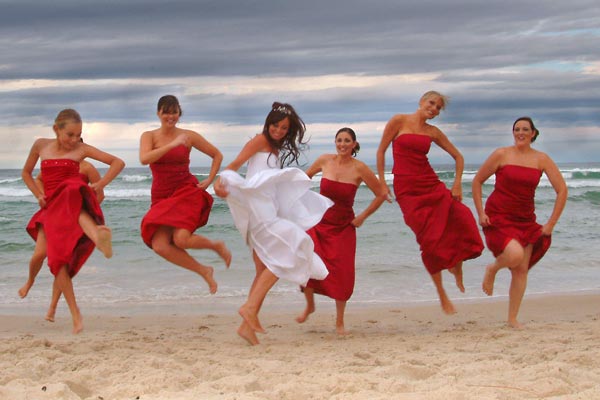 s for finding the perfect bridesmaids dress for your pretty girls. Check them out!
1. When selecting the dresses for the bridesmaids, you must not overlook the importance of the wedding fashion accessories that you can easily add to the bridesmaid's collection. Be careful with the budget and try to get the maximum out of it. Do keep in mind the wedding venue and the theme. This will help you with the selection of course.
2. A bride must never forget that her bridesmaids will also form the center of attraction with her when she will enter the wedding venue in her gorgeous looking wedding gown. Therefore it is very essential to beautify the bridesmaids with some good makeover.
3. The body shapes have to be taken into good consideration when you go for purchasing the bridesmaids dresses. Get the perfect fitting for every body shape, as different bridesmaids will have different body types.
4. Do not behave like a stubborn bride but let your would be bridesmaids have their say when you select anything for them. They will better know the things that they really want in their dresses.
5. You can go and consult a wedding dress expert and get good selection of the dresses from him or her.
6. If you are going to hire your bridesmaid's dresses, then ensure that the dresses do not have any loopholes.
7. Make the best use of the time before the actual wedding and have a wedding dress rehearsal along with your bridesmaids.