It is a new year and a season where wedding bells ring in a-plenty! A wedding is the most special occasion in a couple's life. At your wedding, you will expect everything to be perfect. Cake, clothes and wine- everything has to have a 'Wow Factor.' However, there is something as important as food, clothes and drinks that can make or break your wedding day scenario. And that is a dash of colour! So, here are trending wedding colour scheme ideas for 2018 to make your wedding day more than special.
Go soft with Dusty Rose and Green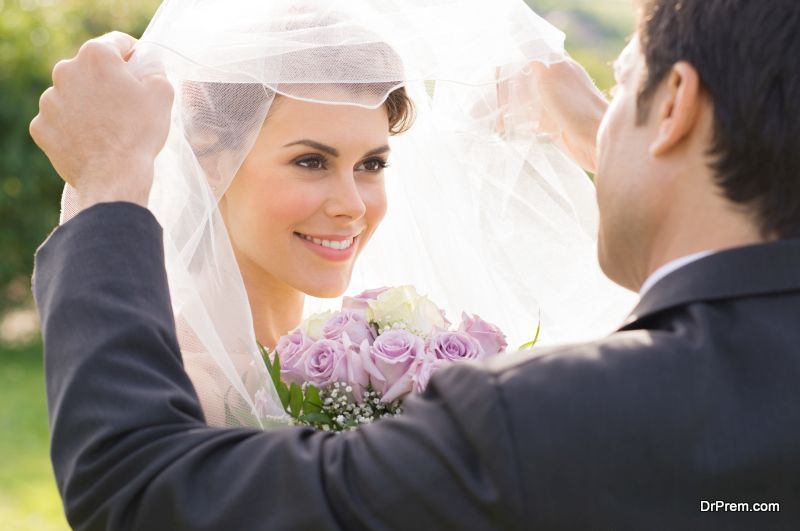 Are you someone who doesn't like things to be overly feminine, but a little touch of soft colours makes your heart flutter? Then the combination of dusty rose and green is the perfect one to go with on your special day! Both the colours are soft and pleasing to the eye. And for the best part? They come in quite a lot of shades!
Use dusty rose and green with your floral arrangements or with the curtains that adorn your wedding venue. Or better yet, pose with your bridesmaids covered in this soft combination to create a beautiful contrast to your white wedding attire!
Celebrate contrast in your wedding with Dusty Blue and Deep Red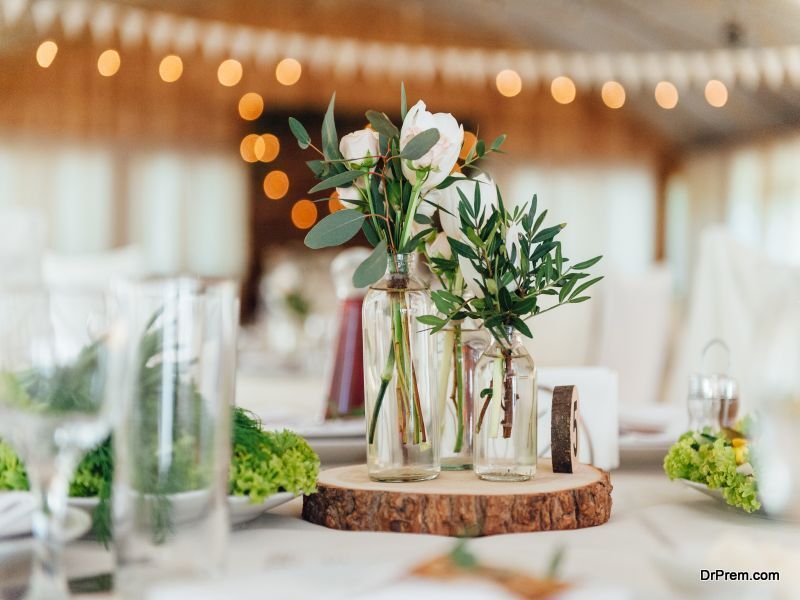 Some colours attract the eye with their contrast to each other. Blue and red are two such colours. This combination invites the saying: 'Opposite attracts'. Go bold with bright red and tone it down with dusty blue at the same time. With this combination, treat yourself and your guests with some colourful visual delight!
Blend the classic and the contemporary with Champagne and Bordeaux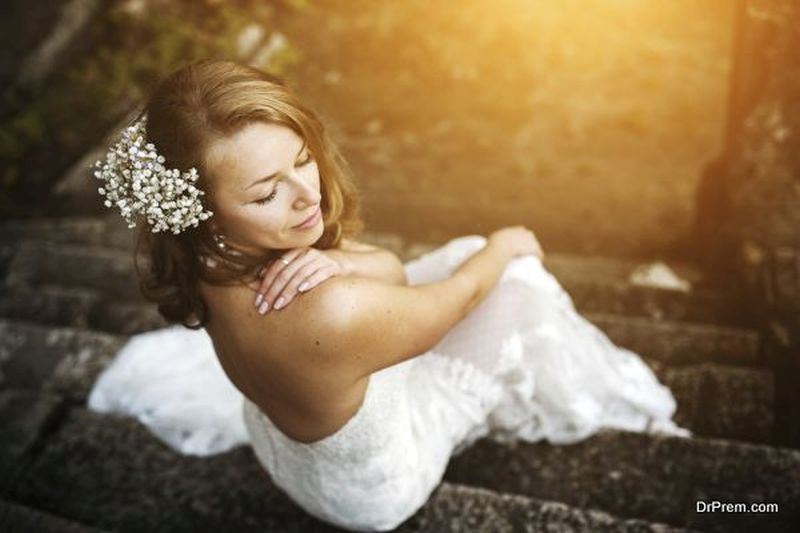 With Bordeaux, give your wedding a rich look. With champagne, give your special day a classic touch. It is an elegant combination in itself. Plus, this unusual combination is sure to make your wedding not only special but also splendid! You can also include these colours in your flower arrangements- surround pops of burgundy with fragrant creamy roses in the bouquets.
Choose this combination to impart your wedding day part classic and part modern appearance. Now, who says that you can only go one way on your wedding day? With champagne and Bordeaux, you can balance out the tradition with some modern-day radiance!
Go timeless with Black, White and Gold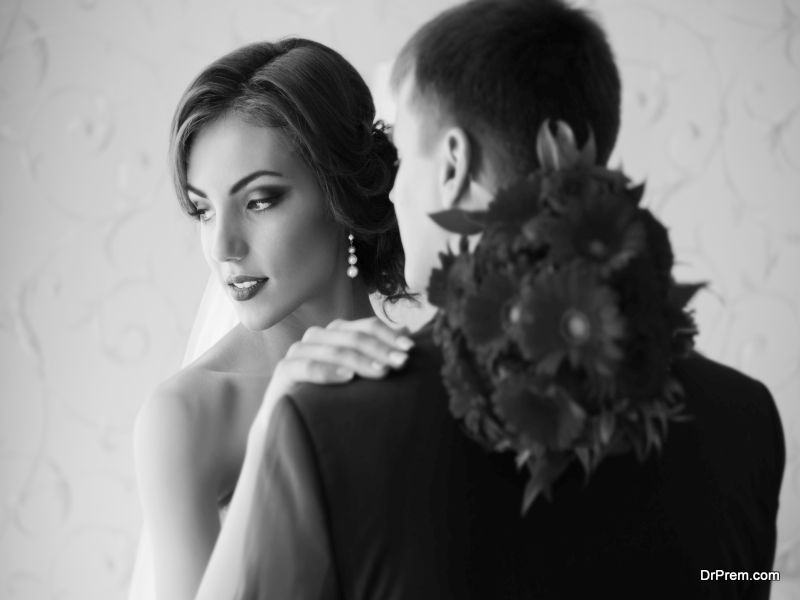 Three classic colours are as perfect as they are unique. The combination serves as an excellent and unusual colour palette for your wedding. These timeless colours are sure to impart an equally timeless hue to your special day.
Floor length black gowns adorned by your bridesmaids will look absolutely astounding around your beautiful white wedding gown. The groomsmen can rock their formal outfits with a golden tie and a white or gold rose sitting gracefully in their suits' pockets. It is all sure to grab eyeballs!
Go offbeat with Ice blue and Pistachio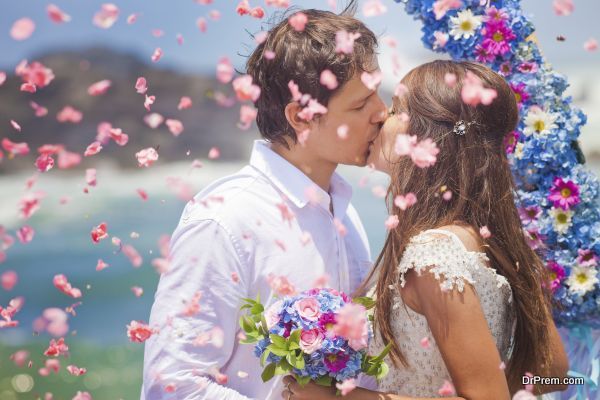 If you are planning a small lakeside wedding, nothing can beat shades of blue as the colour scheme for your life-changing day. Plus, adding a dash of the pistachio to your regular blue will give it a calm and vivid hue. It is a serene combination that works well all year round.
Pair up some delphiniums with globe thistles in their best blue hue for your floral arrangements to go with a rustic outdoor ceremony. This combination is just apt for a quiet, outdoor wedding with your significant other.
These are just some trending wedding colour schemes for 2018. You can mix-and-match vivid shades to give your lovely wedding day just the right radiance and beauty. It is all up to you!