So you've decided to have your wedding in Las Vegas? Congratulations! You now get to join the ranks of thousands of couples who have tied the knot in one of the most vibrant and exciting cities on the planet.
But that can also be part of the problem. How do you make your big day unique?
Since you and your partner have likely dreamt of this day for some time, you want to ensure that your guests have a wonderful time, and that you have a great start to your lifetime of memories, it's important to create fun and unique activities for your big day. However, in a city where it seems like everything can and has been done, it might feel a bit overwhelming.
If you've got a destination wedding in Las Vegas on your agenda — whether you're a groom, a bride, best man, or maid of honor — these are some incredibly interesting, heart pounding, and unforgettable activities that your guests and wedding party will definitely remember for a long time to come.
And when they do they'll always think of your special day.
Get Behind the Wheel of a Racecar
Many of Las Vegas' most exciting activities don't take place in a casino, so head off the Strip and into a whole new world. Desert activities aside, if you, your betrothed, or any of your wedding party or guests have ever wanted to try out a high-performance vehicle, this is your chance.
Take advantage of the Richard Petty Driving Experience and take a 600-horsepower car on a lap around the Las Vegas Motor Speedway. If driving is not your thing, you can ride along with a pro for the time of your life without the responsibility.
If the open road is more your speed, take a muscle car on a trip through miles of desert roads and winding canyons.
Plan a Photo Scavenger Hunt
If you love the idea of a scavenger hunt but don't love the idea of planting items across an unfamiliar city, why not try a photo scavenger hunt instead? Fun, challenging, and with ample opportunities to get silly, a photo scavenger hunt is the perfect activity for bachelor and bachelorette parties, and can even turn into a great challenge between the two groups.
Assign a list of photos that must be taken on a smartphone within a certain amount of time. As Las Vegas is rife with clever photo opportunities this shouldn't be difficult, but include a photo with an Elvis impersonator, a snap from the roller coaster on the top of the Stratosphere, or a shot surrounded by HERSHEY'S KISSES chocolates in their new Las Vegas store!
Come up with a clever hashtag as well so friends and family who are not there can follow the fun.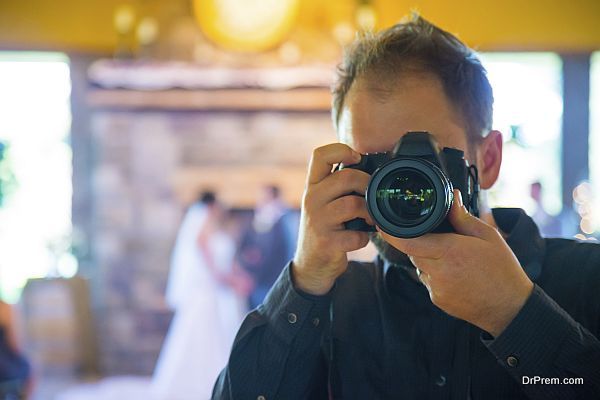 Visit the Kitchen of a Celebrity Chef
Las Vegas is filled with incredible and diverse dining opportunities, but for your time in Sin City why not visit a celebrity?
A celebrity chef, that is!
Celeb chefs representing all cuisines have restaurants in Vegas, so you may have a tough time choosing. If you're a fan of Gordon Ramsay, book a table at Gordon Ramsay Steak at Caesar's Palace, or Burgr by Gordon Ramsay at Planet Hollywood. You may even catch a glimpse of the hot-headed Brit or one of his contest winners while you're there.
Wolfgang Puck, Giada de Laurentiis, Emeril Lagasse, and Bobby Flay are just a few of the other high-profile chefs you'll find peddling their wares in Las Vegas.  Why not spend a day trying them all?
Take a Guided Nightclub Tour
While you may think you know your way around a nightclub, nightclubs in Vegas are very different. Notorious for their strict entrance requirements and huge crowds, you may be shut down before you even get in the door.
However, you can hire your own private guide and skip the velvet rope entirely at some of the city's hottest nightspots. In addition, your guide can even give you advice on what to wear, what the vibe is like at each club, and insider tips to make your night one you'll definitely remember.
Your wedding activities need to be as special as you and your partner, and as fun as all of your friends and family. Try some of these activities to make your big day one for the Las Vegas record books.
Article submitted by Community Writer