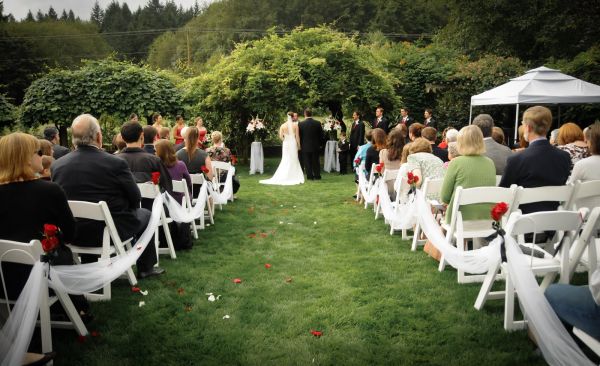 Outdoor weddings are becoming quite popular among the couples nowadays, as the outdoor wedding ideas are as endless as your imagination. When it comes to a delightful outdoor wedding, the couple can consider many locations, such as beaches, parks, landmarks or simply a lush garden. Truly one-of-a-kind and romantic, a garden wedding promises the couple and guests fun-filled celebrations amidst the beautiful nature. If you are planning the garden wedding of your dreams, do check out some of the unique garden wedding ideas after the jump.
Garden wedding décor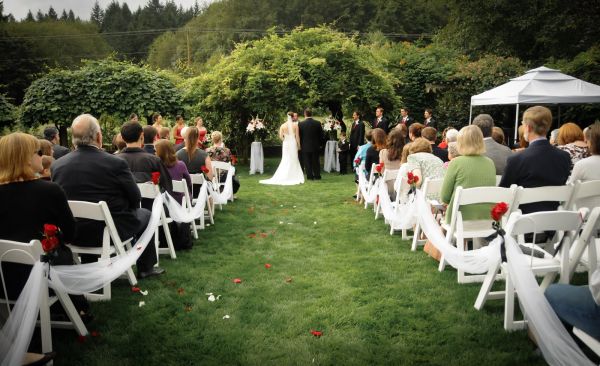 While planning your big day celebrations, decorations are the very first thing to consider. If you are planning a garden wedding ceremony, then the decorations would not be a tedious task, as the garden itself carries the major ornaments used for beautifying the ambience. While embellishing your garden, you must first make sure of removing the items that you do not want to be seen during the wedding ceremony. You can enhance the natural beauty of the surroundings by adding large palm plants. You may hide the items to be unseen with chains, ribbons, flowers etc. Garden benches or lawn chairs can be added for the guests to be comfortably seated. Statues and sculptures with many different flowers will add to the decor.
Garden wedding food and drinks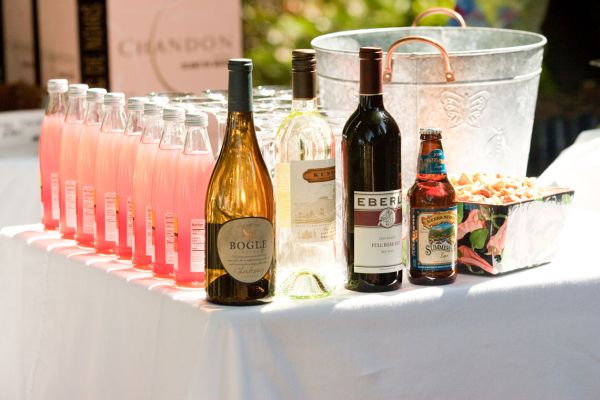 You can consider a buffet style dining for a garden wedding. A light menu that includes fresh ingredients like fruits, vegetables like grape tomatoes, mushrooms, cucumbers etc. and fragrant herbs from the garden would be relished by all guests. You can serve the guests with chilled tomato based soup called gazpacho as an appetizer. Grilled dishes or chilled pasta salad can be followed. You can add fruit tarts or fruit sorbets for the deserts. As for the beverages, lemonade, mint juleps, sweet tea and mimosa would be a great choice.
Garden wedding attire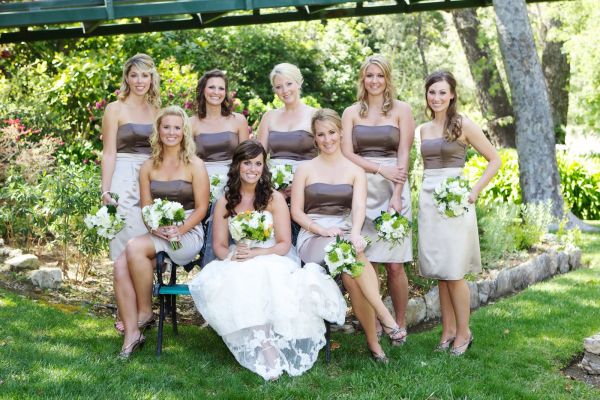 Every bride wants to look fabulous and unique on her big wedding day. Therefore, a bridal outfit is considered as a valuable investment. Choose a dress that not only makes you look special but also the one that comfortably fits you. Wedding attire should be chosen that matches well with the theme of the wedding, if any. For a garden wedding, you may choose an appropriate wedding gown and instead of a traditional veil, a wide brimmed horsehair hat will perfectly match the wedding ambience. The large hat would be a stunning fashion statement and will also prevent the sunshine from your eyes.
Garden wedding tree planting ceremony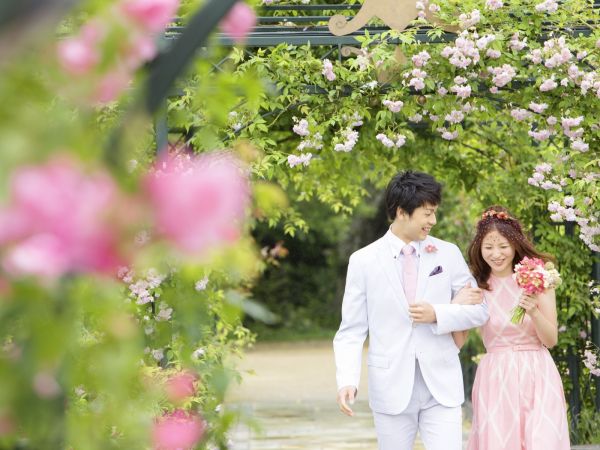 For a garden wedding that is supposed to take place at the couples own dwelling, a tree planting ceremony would be a commemorating aspect of their grand day celebration. This ceremony is associated with planting of pine tree symbolizing luck and fertility. The couple can choose a tree or shrub of their own choice and plant it in any predetermined location in their garden with the aid of their guests. The shrub will always remind the couple of their wedding day as a unique facet bringing happiness and prosperity to their married life.
Garden wedding arches and canopies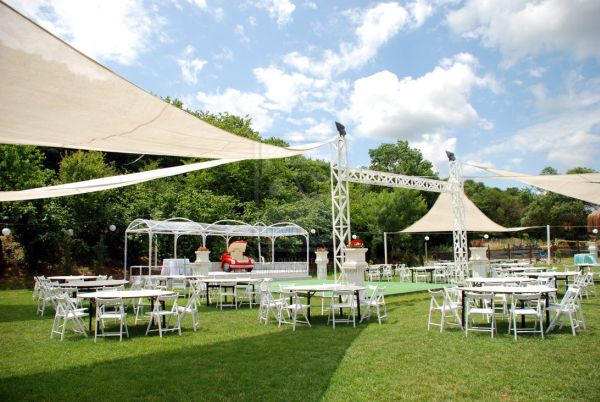 Arches and canopies increase the grace of the reception surroundings and make the celebrations more romantic. Arches can be embellished by using garlands of ivy and colorful flowers. For an evening wedding you can add strings of lights for an elegant look. The garlands would dance with a slight breeze and will adorn the natural beauty. If an early morning wedding is to be planned, balloon arches, looking like string of pearls or placed in shape of heart, would be charming, sweet and cheap as well. Canopies decorated with flowers and ribbons would keep the guests covered from sun.
Garden wedding lighting arrangements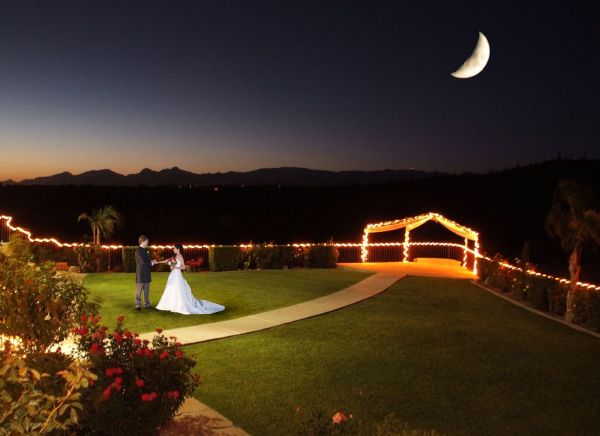 The right kind of lighting is sure to enhance the beauty of the garden wedding, depending on the timings of the wedding ceremony. Candles and chandeliers will add romance to the ambience. You can hang lanterns from trees and posts or even sit them on tables. Strings of white light hung from tree branches or twirled around lamp posts will give a fairy tale appearance to the overall atmosphere. Lights are also available in various shapes and colors to choose from.
Garden wedding centrepieces and table décor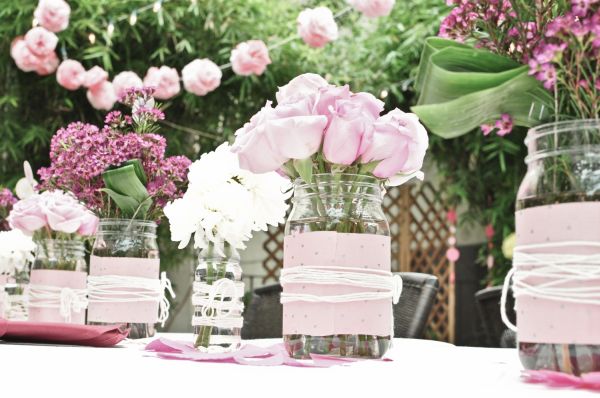 You can choose from a simple or detailed centrepiece for your garden wedding. Fresh garden flowers or silk flowers matching the colors of wedding can be used along with candles in conventional bowls or candle holders for an alluring atmosphere. You can add lofty vases incorporated with silk or natural flowers and leaves and also include matching multihued floating candles atop to make out a perfect centrepiece. For making a fruity centrepiece, you can incorporate fresh fruits in a bowl accented with floating candles that are scented and in shape of sliced fruits.
Garden wedding cake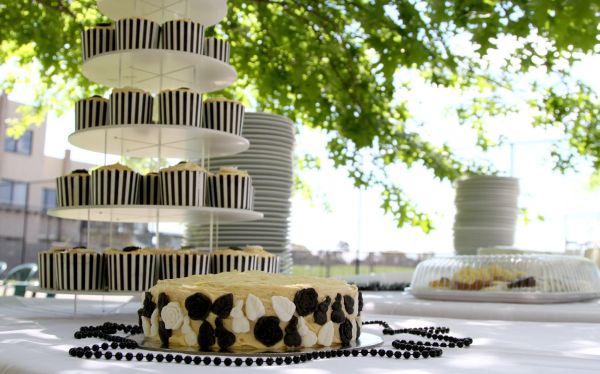 Select the wedding cake carefully, as it should complement your wedding theme. A flower shaped cake can be an appropriate choice for a garden wedding. Fondant petals of flowers of red or pink colour or any other colour of your choice will perfectly match with the natural ambience. A garden cake that will depict the atmosphere of garden would also accentuate with the garden theme. You can start decorating the base with chocolate icing as soil. For showing the grass you can sprinkle and arrange marzipan (almond paste) in form of fruits and vegetables at the top of the cake. A fondant cake will not melt easily under warm conditions and therefore should be opted for.
Garden wedding flowers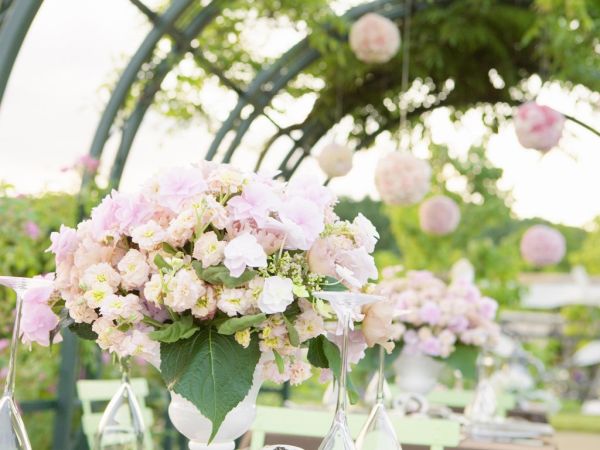 A garden wedding does not imply that you won't be requiring any flowers for decorations or any other things. Though, your garden has a large number of different colored buds and flowers, airing with natural beauty and fragrances. But, you would obviously be required to contact an appropriate florist for decorating the altar, the centrepiece and the aisle as well.
Garden wedding favors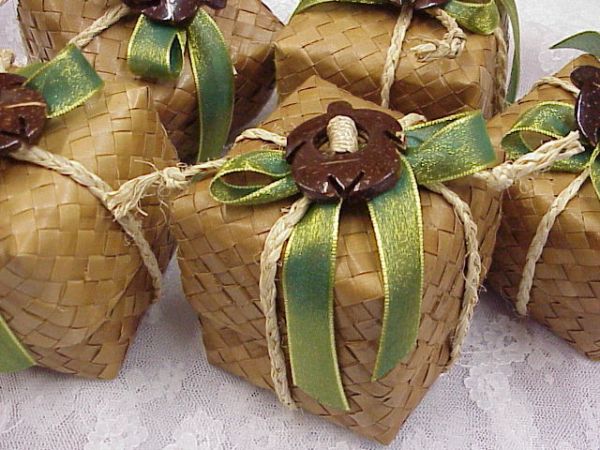 Wedding favors or giveaways should be something that your guests will appreciate and would remember your wedding day. For a garden wedding giveaway you can opt for white pots that are painted with hands and planted with mini lucky bamboo plants. You can also gift the guests with mini lanterns, box of flowers or plant shaped card holders.