Introduction:
Beauty emergencies especially on the day of wedding can lead to complete chaos. What to do if a red wine is spilled on the wedding gown? What happens if the mascara runs or the manicure gets ruined? Need not to worry on such blunders. Here I present you all the 6 most common wedding day beauty blunders with their immediate solutions.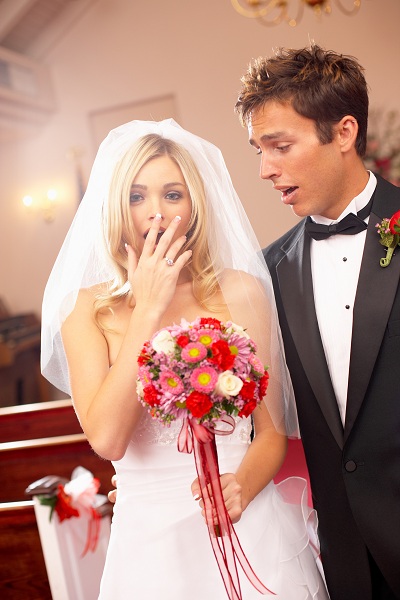 If Mascara runs:
There are chances of mascara to run if they are not water resistant. In that case one should use wet Q-tip to remove it. If water is not sufficient then one should try with a bit of grease.
If the heel on the shoe is breaks:
The shoes should be of good quality. To prevent any slip or fall the bride should practice walking in them a few days before the wedding. Still if it breaks then one should apply hot glue gun on it.
If wine spills on the wedding gown:
Using water or soda would help to remove the stains. Once the affected area gets dried up she can gently apply chalk to cover the parts that are not removed from the club soda.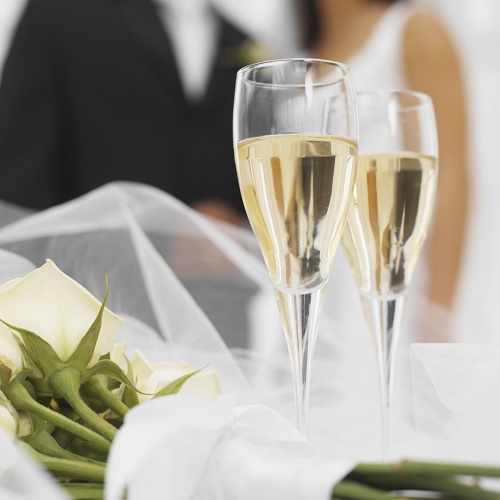 If Manicure gets ruined:
Applying nail polish remover on the affected area would help in removing polish globs. Once the nails get dried up then applying clear nail polish would smooth away rough edges. If the nail gets broken one can use a thick fabric to make the area down.
If there is a huge zit:
The only solution is to call the doctor so that he or she can inject the pimple with cortisone. Cortisone would help to reduce the redness of pimples making them shrink immediately.
Uncontrollable hiccups:
Though it would sound something humorous but drinking a lot of water while plugging the ears would definitely work to control hiccups.
Conclusion:
All the above mentioned solutions have proven to be correct and has been asked with various renowned wedding planners. Solutions range from small to a bit more complicated ones. The one thing the wedding girl should take care of is not to get panic on such situations as it would make the blunder more complicated to resolve.