We usually conjure up the garlands with the memories of festivals like Christmas but as they, 'for a creative person, sky is the limit', in the same way, you can embellish your wedding ceremony with the array of beautiful flower garlands. You can make these silk floral garlands according to the color theme. Here is DIY of making fabric flower garland for your wedding. Fabric flower garland can also be useful even after the wedding and can be strung during festivals.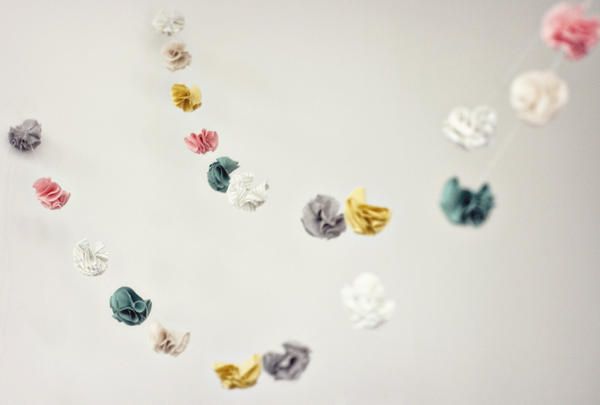 Things you need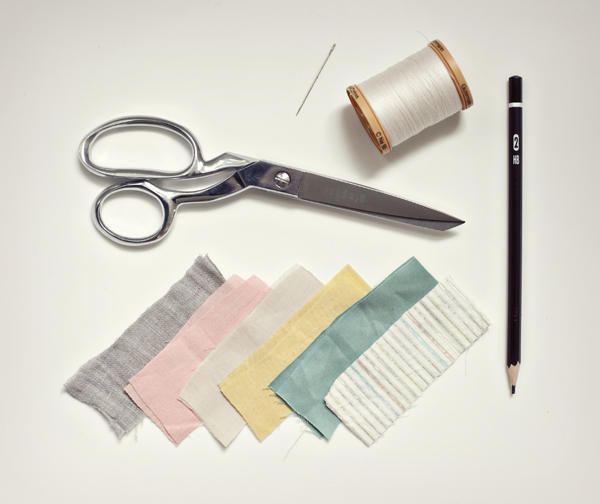 Scissors
Needle
Thread
Fabric
Pencil
Procedure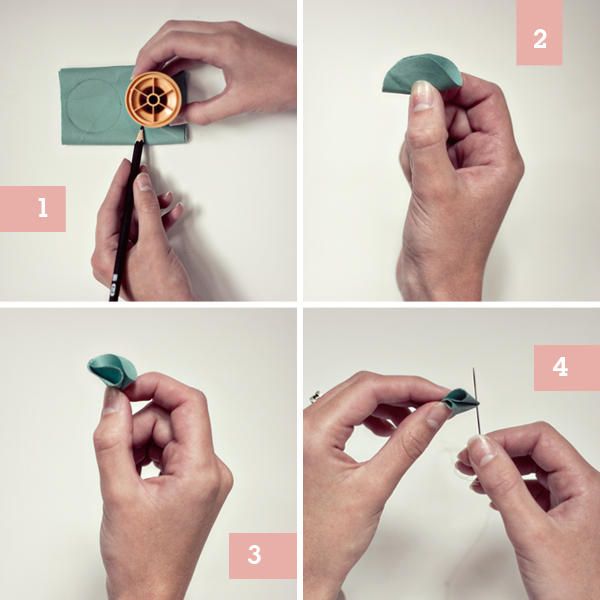 1. Let's start with folding the fabric. If you are unable to fold, use the spool of thread and cut the circles out. All circles should be off same size. Cut as many circles as you want to make fabric flowers. Making it a colorful craft is a great idea so, cut out different color circles of different color fabric.
2. Take any circle and fold it into half.
3. Now, fold this half circle into another half.
4. Stitch this threefold circle through the bottom and make you have to make at least six such circles.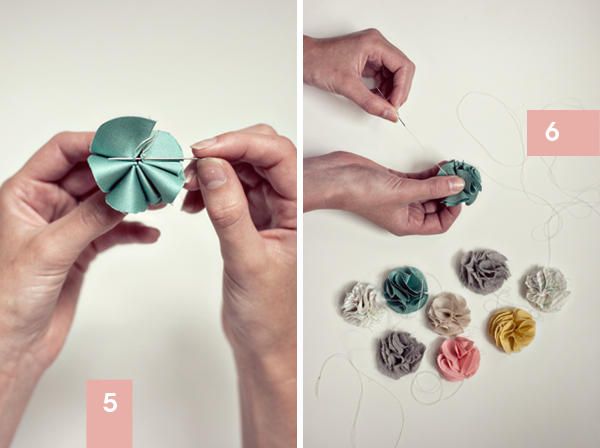 5. Once you are done with stitching all six circles, stitch them together at one corner to make silk flowers. Finish the stitching by tying off the thread with a double knot.
6. Now, add these silk flowers to at least three yards of thread one by one. Use different colors in one particular line of thread.
Source: oncewed