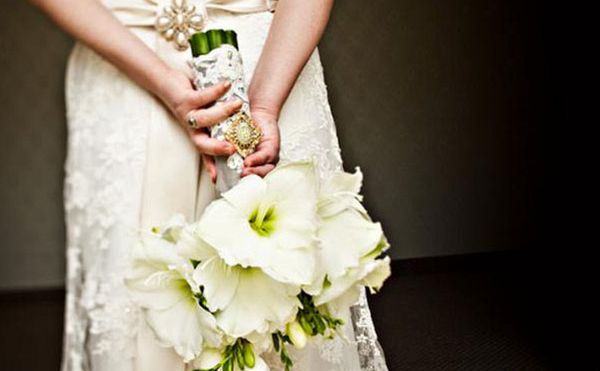 Flowers always inspire us whether we are sad or happy, vibrant or low. It is said that flowers have their own language that somehow have the capability of communicating with us. The use of flowers and a detailed meaning associated with each flower was first presented in Queen Elizabeth's court. However, the Victorian mode of flower language finds acceptance worldwide. It is interestingly quoted that in those days emotions and expressions were not as explicit as now thus flowers were the sole communicators. As time passed flowers came to occupy a more elaborate usage in our customs, traditions and occasions. More so, the use of flowers in weddings since ages symbolize love, luck, prosperity and romance for the new couples.
Experiments with various colors and varieties have always caught the best of our imagination in weddings and this season the following latest trends are at the fore:
Amaryllises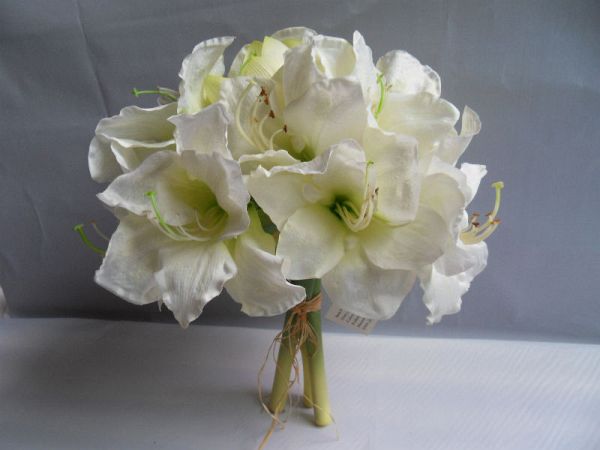 These beautiful and heart-warming amaryllises flower bouquets are sure to strike a chord with the new generation brides. Simple yet elegant long stemmed amaryllises which come in a wide range of hues like the sober white and cream colors to the more vibrant varieties of red, yellow and orange present a wonderful alternative to brides who prefer to experiment with flowers other that the conventional red roses. The arrangement may vary, depending on personal choice from naive hand-held bouquets to more classy and dramatic bouquets; with a combination of some other flowers to accentuate the effect.
Roses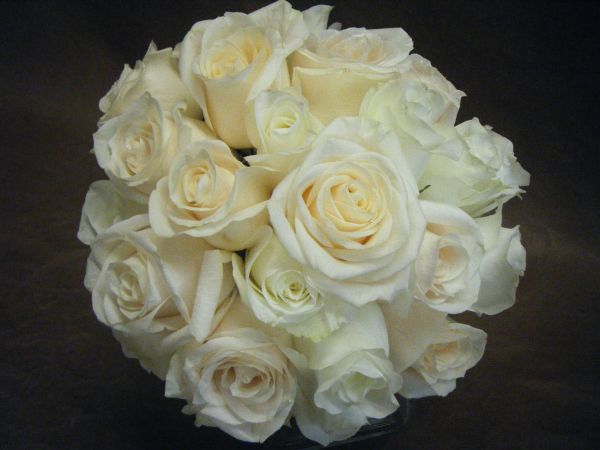 Getting back to the basics a wedding is indeed incomplete without roses. This new chic bouquet brings together some of the most muted and serene colors of roses. To augment the beauty of the bouquet an eclectic mix of dates and kumquats are fastened with the roses and brushed with golden powder. The bouquet is all set to take one's heart away with a final touch of metallic wrap and ivory ribbon.
Bells of Ireland, Lilies and Roses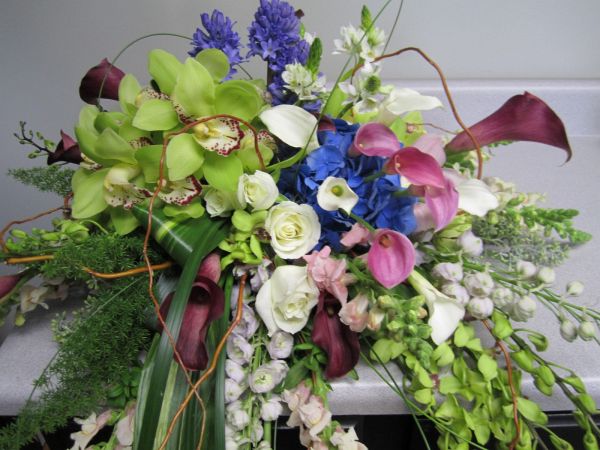 An artistic culmination of appeal and grandeur with an element of tradition this bridal bouquet combines Bells of Ireland, roses and lilies. The Bells of Ireland are green pleasantly perfumed calyxes that hide the tiny white flowers inside. When these elegant green veined flowers are combined with lilies and roses they present an enticing option for the wedding as a bridal bouquet or for decoration purpose.
Tulips and Mini Calla Lilies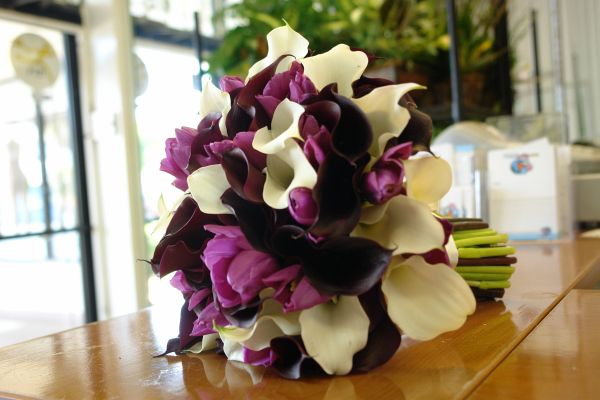 A rare combination of tulips and calla lilies; this bouquet is sure to turn heads in this wedding season. A unique assortment of purple lilies with mini calla lilies in varied shades form the center of the arrangement. This ethereal bouquet is definitely a must try. Both the occupants complement each other with their small to medium sized flowers.
Hydrangea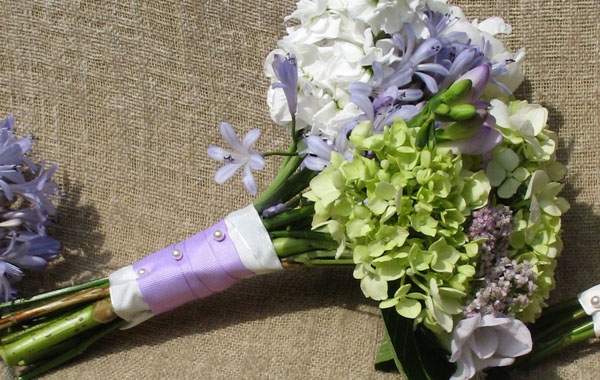 A pure blend of these delicate flowers that require a lot of water to look and feel fresh when tied together add an extra zing to the wedding attire. The abundance of chic natural colors on the flower grants it the classy and fascinating feel. These flowers can be used exorbitantly either as sole occupants or combined with calla lilies and gerberas to add a striking appeal to the wedding bouquet. However, since hydrangea are very tender flowers they require to be sealed with "finishing touch" spray to keep the flowers supple and fresh.
Foxgloves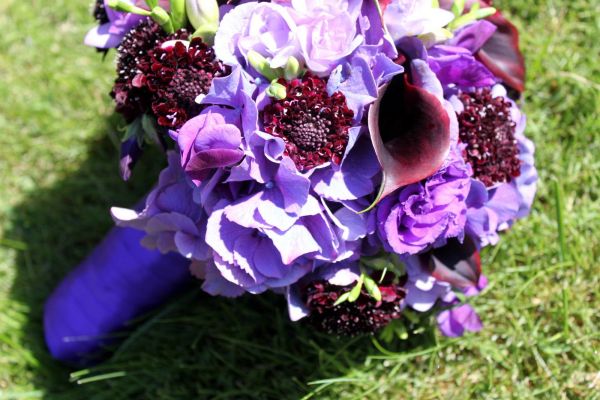 Another exciting new entrant in the field of wedding bouquets is this biennial plant that is known for its exotic display of white, purple, pink and blue tubular flowers. These elegant flowers can be a choice for the brides who prefer to have a simple look. The flowers are a great option for outdoor decoration as well hand held bouquets.
Pansies and Hellebores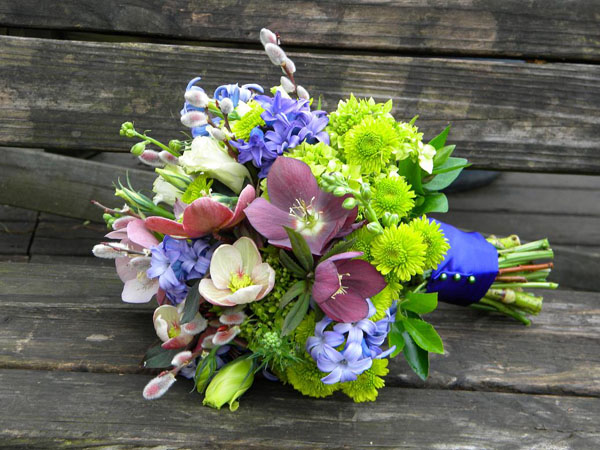 A unique assortment of purple and blue pansies when contrasted with brightly colored pink, red or green hellebores weaves a magic in ambience. The assortment not only looks stunning but is equally soothing. The bouquet can either be hand held or apt for beach weddings adding bright colors to the serene beach background.
Dahlias and Ranunculuses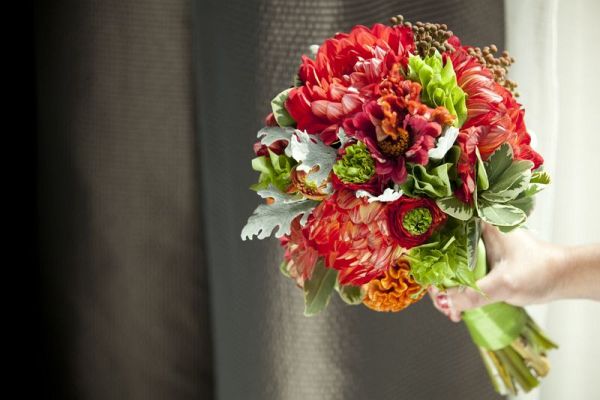 When style matters the most this amazingly bright assortment of flowers creates the appropriate balance of being exotic as well as chic. The vibrant red and orange dahlias are combined with equally effulgent ranunculuses, bells of Ireland and berries. This medley of colors grants a unique appeal to the wedding bouquets for the brides who love the splash of colors.