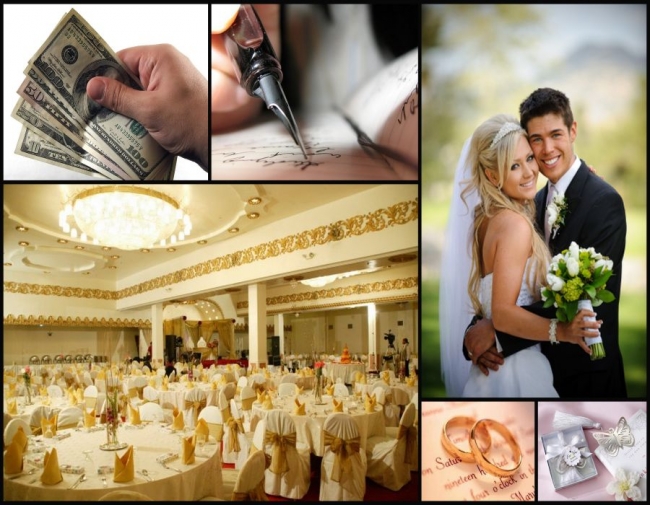 Weddings are a crucial time for both the bride and groom and those who can afford it often engage a wedding planner to make things easier for the couple. A planner basically assists with the entire planning and organizing of the wedding, and guarantees the fairytale wedding you have been wanting for throughout your life. Even though they charge a hefty amount for the service, the final outcome is absolutely worth it. From handling chaotic situations to a bride with pre wedding jitters, the wedding planner accounts for all of it. They need to be right on top of everything and so troubleshooting any potential problems arising on that day is one important role they play. Listed below are secrets that only a wedding planner knows and does to give a couple the wedding they deserve.
1. Know the neighborhood.
A wedding planner must be extremely thorough with the area where the wedding and reception are going to be conducted. Drive around and make a mental note of all the facilities around. Also, keep a look out for a drug store, hardware store, stationery store and liquor store as you never know what might go wrong at the last minute, and what you might need. Also, to be noted are the opening and closing times of the shops and to keep an alternative one just in case some of them are not open during the required time.
2. Think through the entire event
The wedding should be the only important thing of a wedding planners mind, a couple of weeks before the actual event. Run it over in your head about all the minute details. For example, who will shuttle the guests from the church to reception hall, who will hand out the church programs and so on should be decided way in advance. From the brides make up arrangements to the final departure of the couple, it is the event manager's duty to keep things in perspective. So every minute detail must be considered, even from a guests point of view.
3. Account for surprise guests
Although people RSVP to a wedding and tell them how many people they are bringing along way in advance, you can never avoid the one of two surprise guests that pop up. You cannot obviously be rude and tell them to not be part of the wedding, so instead be prepared in advance for these last minute additions. The wedding planner should keep this in mind and account for a few extra seats and dinner set ups that would invariably be put to use with those surprise guests.
4. Weather worries
You can never trust the weather and so the wedding planner must be prepared way in advance for the worst. Get a fancy umbrella in place, so that if it suddenly starts to pour, the bride and groom can use it to their advantage and pose under it for a cute snap. That way, your wedding portraits would look much prettier than one where you are standing with a black umbrella.
5. Venue directions
Venue directions on the invitations must be crystal clear and guests must be able to follow it without any issue. If the guests arrive late, then the event starts late, thereby messing with the entire timing. So before you send out the invitations to print, get a friend to drive to the venue with the directions provided. Make sure the directions are followed to the dot and a landmark or instruction is not clear, note it down and then rewrite the directions.
6. Have an emergency kit
Every wedding planner must have a handy emergency kit. It should contain all those important things to fix a dress gone badly, an unexpected stain on a table cloth or a centre piece gone awry. Whether it is for the wedding party or the guests, you should have those basic things an emergency kit should contain. Plasters, Duct tapes, pins and needles and sewing threads are a definite must. You would be surprised at how these would come in handy.
7. Pack an extra pair of sandals
The bride does get a new pair of shoes, which she is obviously wearing for the first time. Since she's not used to walking around in these, blisters or shoe bites could be a common occurrence. The heel could snap or the shoe could get dirty, especially if weather conditions are dirty. Since the bride cannot be seen without shoes, it is always advisable to carry an extra pair of sandals to fix the problem. The wedding planner foresees this and always opts to pack a pair of neutral sandals in the day-of bag.
8. At-home wedding requirements
Some couples opt to have their wedding at one of their homes. Although this is a really cheap and personal idea, there may be other issues that need to be tackled. So weeks before the actual wedding, get a plumber and electrician to do a routine check of the house to make sure things would not be jeopardized at the last moment. Bathroom closets need to be checked for leaks and blockage, you have to ensure lights won't blow out and water supply won't come to a standstill in the midst of the party. Since a lot of people would be using the facilities, all these factors are highly important. Have their phone numbers ready and let them know in advance that their help might be needed, if something goes wrong.
9. Sort out the table cards
Escort cards, or table cards are cards that tell a guest where they are seated. This is usually done by the bride according to the table number, but it could take ages for the guests to find their respective tables and can cause commotion and sometimes even a bottle neck. To avoid that, the wedding planners usually arrange the cards according to the last names. This way, the guests can easily find their spots and be in place before the bride and groom makes the entrance.
10. Preparation in advance
Suppose the wedding falls on a Saturday, pretend that it actually is on Wednesday and do everything you need to way before that. So that by the time its the day of the real wedding, all those minute details you might have forgotten can be taken care of, making the big day absolutely hassle free. Paying off all the vendors, getting the thank you gifts ready and placing gratuities separately in envelopes are all things you can do way before the wedding. At the end of the day, it's all about preparation in advance.