Writing a wedding thank you note is important yet one that takes a back seat in your wedding preparations. Most couples begin to think about writing the first note after the honeymoon period is over which can be very late.
Remember that writing a wedding thank you note has to be a planned affair.One must remember to start writing down against the guest list the gifts that have been received and ensure that you have personalised stationary in place. Couples must start writing the notes as soon as they receive the gifts which mean they need to focus on it even before marriage.
Here is a quick check-list of the things that one must do and also a list of things that one must avoid doing while writing the perfect note.
Do's
Personalised messages mentioning the name of the person as well as the gift that he or she has given
Thanking the person for his/her presence
Note must sound courteous and humble
Dont's
Avoid printed notes or email messages or just a thank you liner on your wedding blog
Never write anything that indicates that you have not liked the gifts
Don't avoid writing the notes. Remember they have to be sent
Don't be late in sending the notes
There is no formula for penning down a thank you note. But here are a few tips which will help the couple write better.
Thanking the guest for the money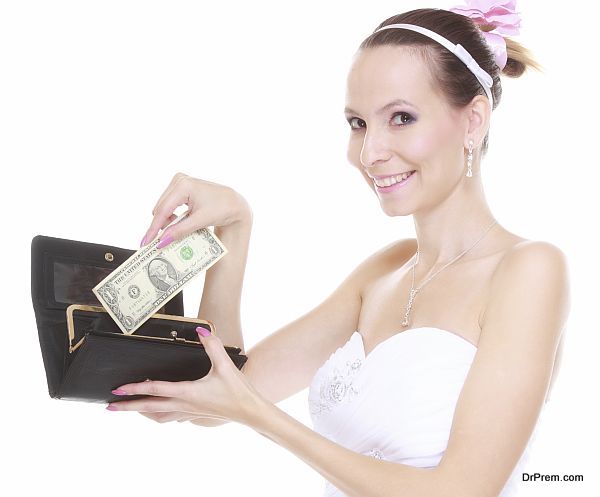 Here one need not mention the amount but you need to mention the way it will be used.
Dear Uncle Bob,
Thank you for the money. We can now buy the much-required microwave.
Don't express dissatisfaction
Thank the person even if you already have the same thing in your house or even if you don't like the gift
Dear Aunt Clara,
Thank you for the lovely tea set. This will surely make our evening tea parties more beautiful.
Thank you notes for group gift
Here also, send individual notes to everyone in the group and mention about the group.
Hey, Guys!
Thank you for that much needed kitchenware. You guys made our life easy. Truly blessed to have friends like you!
There is no exact pattern for writing. Just follow your heart and be modest and it is half the battle won. Remember thank you note is the best way to put across your thankfulness for all those people who made the best day of your life memorable and awesome.