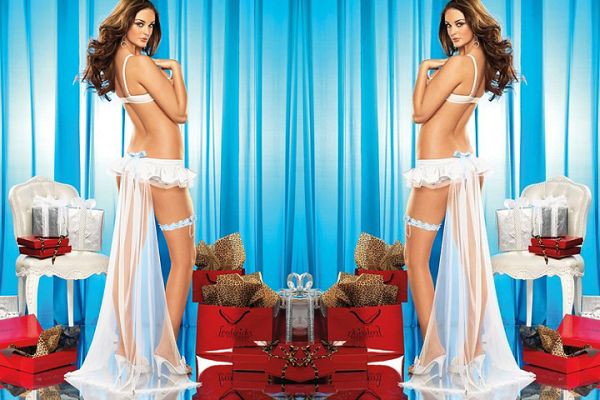 There's nothing better than comfortable lingerie stuffed in with substance, style and yeah the sexy cuts. Designers are out there trying to grant your wishes true, creating lingerie designs to suit just every need – say you didn't need anything on them anytime! Still yes, choosing that perfect lingerie to go inside that wedding gown can always be a stiff task, even when you know it won't stay on for too long – cheesy! Thus, it's a good idea to have something lovely to wear when the wedding dress comes off amid candlelight. Here therefore, for your assistance, we have listed below some of the most gorgeous designer lingerie apt for the golden night.
Satin bow pasty bra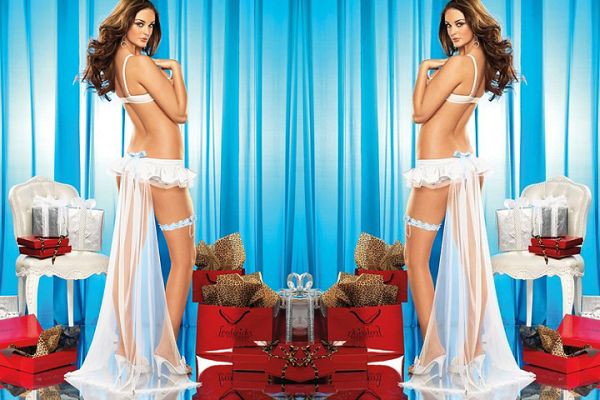 Designer: Frederick's of Hollywood
This sexy open underwire cup pasty bra is made using polyester and spandex. The strap of this bra is adjustable. This bra is available in different sizes and colors.
The wow factor: Open underwire cup and elastic straps together with satin bows not only make it eye catching but comfortable too. This glamorous and alluring lingerie is sure to turn up the heat.
Price: $8.99
Buy Here: Frederick's of Hollywood
Vera Wang Collection Flower Trim Chemise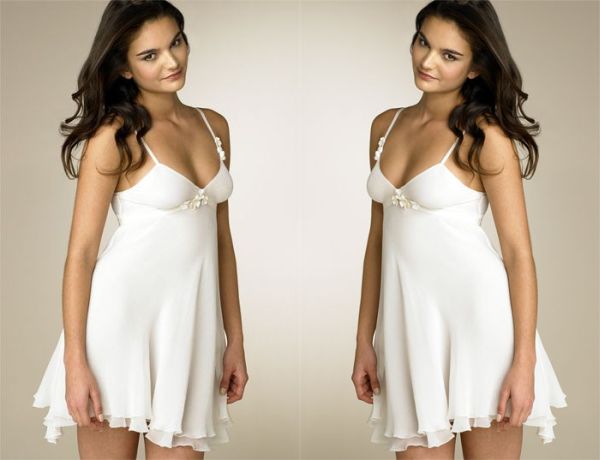 Designer: Vera Wang
The straps of this well designed lingerie are adjustable. Made using polyester, this bra can be washed in machine. This bra is available in different sizes and in white color.
The wow factor:
The fabric flowers accent with crystal detailing on this double-layer chemise make it elegant and exquisite. The material is so smooth that you won't believe its polyester. What is even better is the fact that its machine washable.
Price: $105.00
Buy Here: Nordstrom
La Belle Femme Bridal Bustier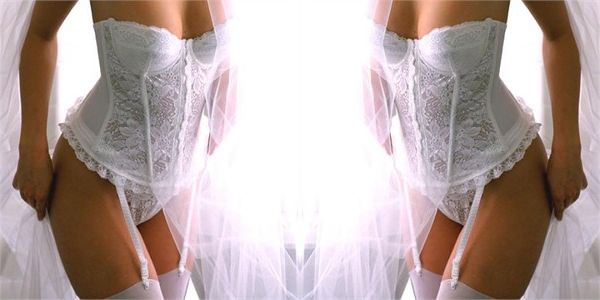 Designer: Va Bien
If style, comfort and perfect fit is what you are looking for then this fashionable bridal bustier is just for you. It has underwired three section lace cups that offer support and accentuate the bust. The longer bodice provides smooth shape. Available in white and ivory colors, it has four way adjustable straps and removable garters.
The wow factor:
Fashioned with gorgeous lace, this gorgeous bridal bustier pulls the waist, accentuating the bust, giving an attractive shape to the bride.
Price: $68.95
Buy Here: Advantage Bridal
Sensual panther corset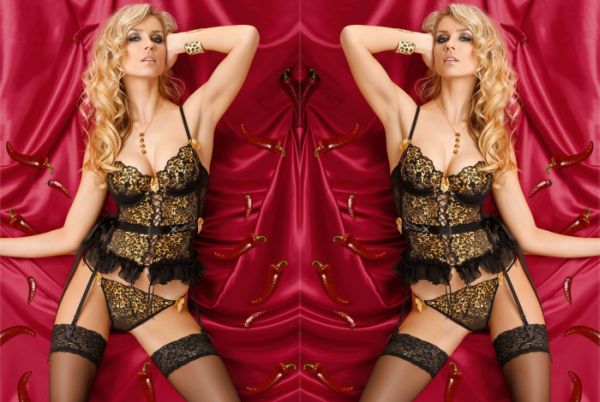 Designer: Axami
Designed by keeping comfort in mind, this sensual corset is very feminine and tempting. The delicately beautiful embroidery with alluring panther design creates a lot of drama. To get that perfect lingerie set, you can match it with a lovely thong.
The wow factor:
This lovely lingerie piece is great to bring out your seductive side. It is feminine and enticing. The black ribbon in the middle flattens your tummy, giving you that perfect shape you always wished for.
Price: £84.00
Buy Here: Sensuelle Lingerie
Chantelle Intimates 'Eternelle – 3625' Underwire Demi Bra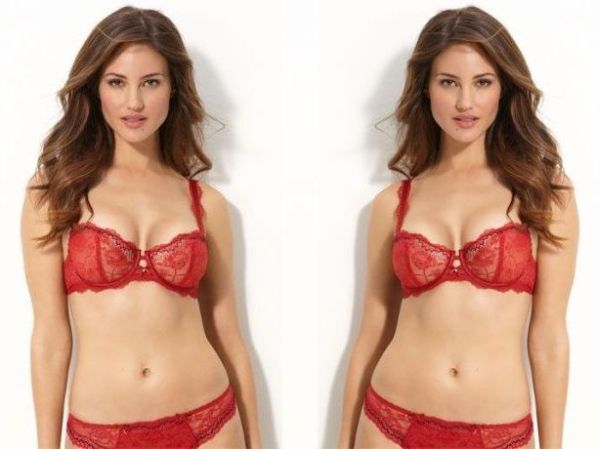 Designer: Chantelle Intimates
This ravishing red lingerie set in sheer Dentelle de Calais Leavers lace is something your man would love to see you in. Coming in colors like black, indigo, milk and passion red, this lingerie has wide straps and mesh-lined cups.
The wow factor: This lingerie has a very attractive and sexy look. lingerie laces up the front. It features open underwire cups that give a perfect lift.
Price: $105.00
Buy Here: Nordstrom
La Perla's Sinfonia Chemise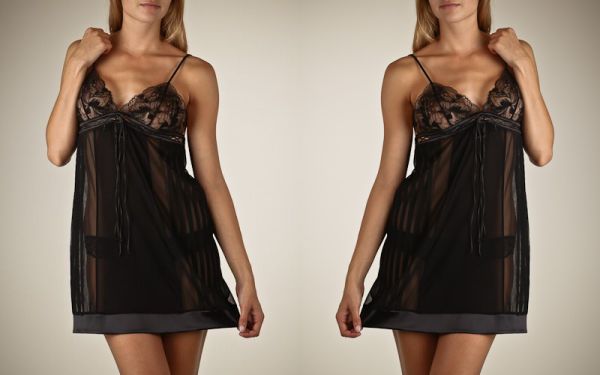 Designer:La Perla
The Sinfonia Chemise is a beautiful amalgamation of style and design. Alluring lace-up details with luxurious silk and tulle chemise give it an irresistible look.
The wow factor: This irresistibly elegant lingerie is elegant and alluring.
Price: $620.00
Buy Here: Nancy Meyer
Valery Lingerie – Bustier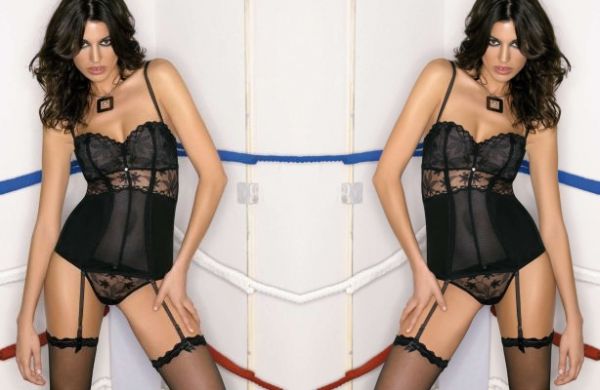 Designer: Valery Lingerie
Flaunting contemporary design, this bustier is fashioned using the finest lace at the top and delicate tulle below. The underwired bust support is made of sensitive skin fabric and gives you that perfect lift.
The wow factor:
This exquisite and sophisticated lingerie has great detailing. It is a perfect mix of contemporary design and luxury. The bust support is made of sensitive skin fabric. The black color looks very tempting.
Price: £69.00
Buy Here: Pearl Lagoon
Fantasme a Deux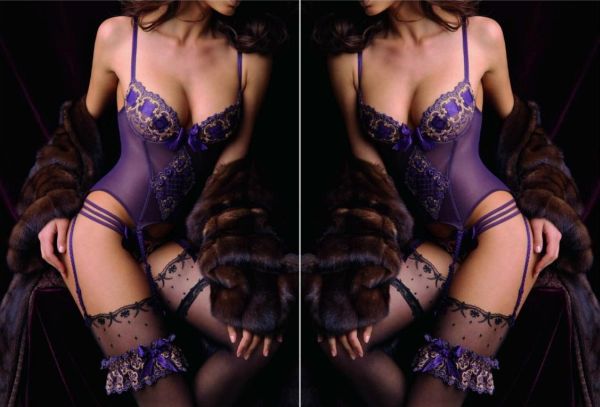 Designer: Lise Charmel
This lingerie features luxurious details with elegance. The enticing rich purple color blends in harmony with the gold embroidery, satin ribbons and bow detail on cups. The satin double straps give it the lift to exhibit the perfect feminine shape.
The wow factor:
This one exhibits style with seduction. The rich purple color is very appealing. This lingerie is soft, sexy and elegant.
Price: € 79,50
But Here: Dessus Dessous
Lace Plunge Bra, Throng and Suspended belt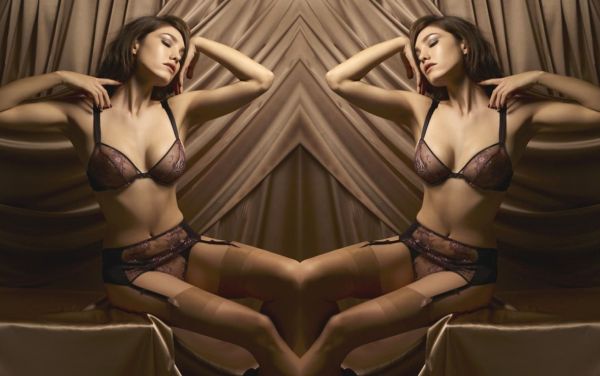 Designer: Fleur of England
This stunning lingerie set includes a plunge bra, a lacy thong and suspender belt. The plunge bra gives great lift to enhance your cleavage. The chocolaty silk looks blends perfectly with luxurious gold and pink to give a sophisticated look. The lace and silk thong adds to the style quotient. The chocolate silk and sparkle lace suspender belt is just great to complete this alluring lingerie set.
The wow factor: The lace and a sexy silhouette make this lingerie perfect for brides. The color combination and the detailing make it seductive.
Price: £46.96
Buy Here: Fleur of England
Libra Tattoo-Lace Corset Lisca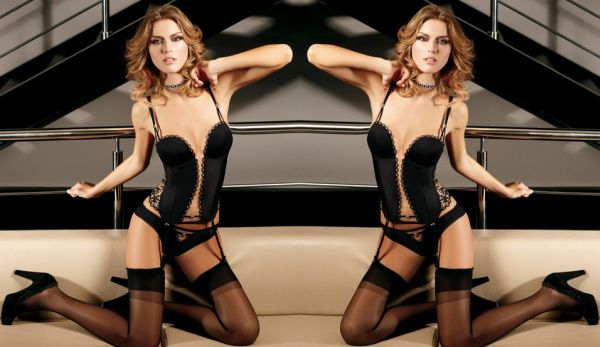 Designer: Lisca
This luxury corset made using high-quality fabrics offers a glamorous look. The moulded cups give the illusion of a fuller bust, making you look all the more appealing. The boning throughout the corset provides great structure, giving you perfect curves.
The wow factor:
Reflecting true European craftsmanship, this Luxury lingerie is made using high-quality fabrics. It provides the wearer the perfect curves.
Price: $262.00
Buy Here: The Lingerie Boutique