Pre-wedding photography has gone main stream in recent times. After all, it is such a fantastic way to get your love story captured beautifully. If your wedding is on the cards and you are on a lookout for some amazing winter pre-wedding photography locations around the world, here are some that you can consider.
Water Chapel, Hokkaido, Japan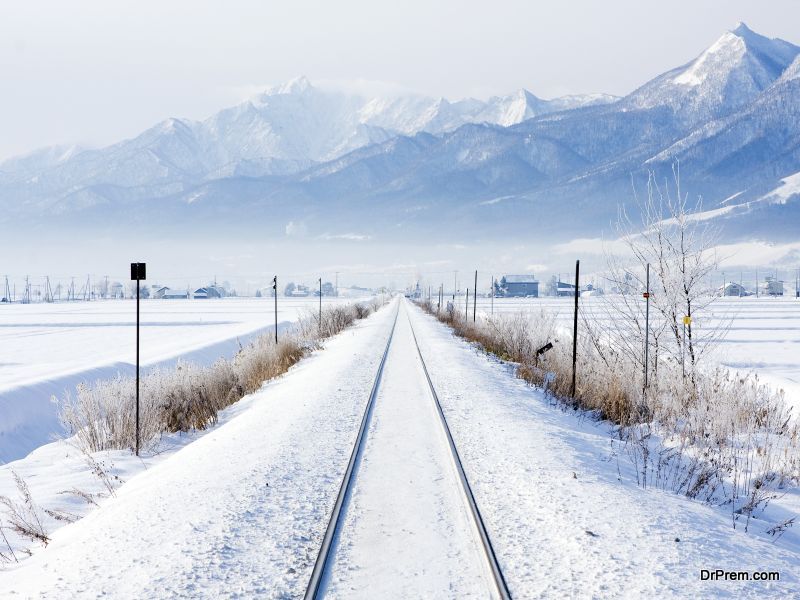 Hokkaido is the northernmost island of Japan that is known for its volcanoes, natural hot springs, and spectacular pre-wedding shoot locations. You would love to have yourself and your beloved photographed inside the chapel that is purely made of ice. As the chapel is available for only a month, you need to plan your shoot accordingly.
Haneul Sky Park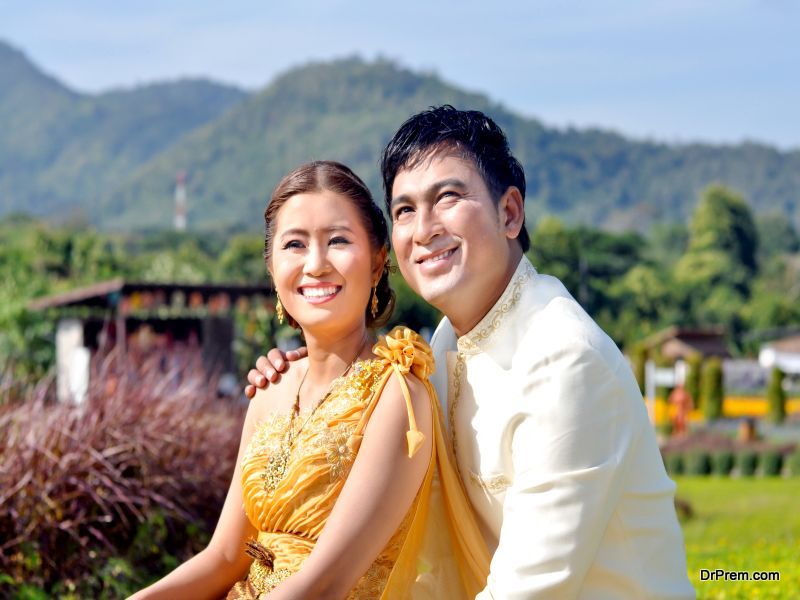 Home to lush fields, Haneul Sky Park is simply surreal.  It is an ideal location for all those who wish to have their pre-wedding photo shoot in a dream like landscape. You could have your photo shoot there anytime but waiting for evening when the sun goes down and amber hues of it make sky even more beautiful would be the perfect time.
Ice Hotel, Jukkasjärvi, Sweden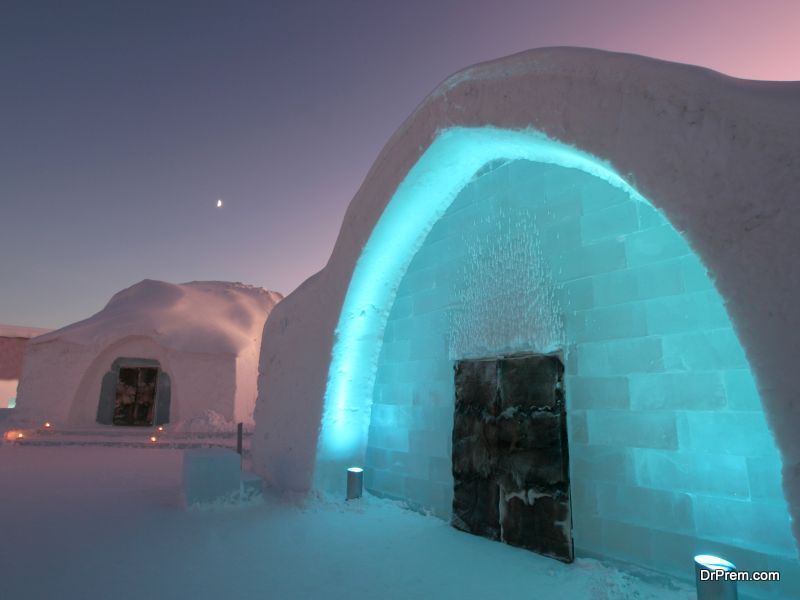 The Ice Hotel in Sweden has emerged as a newfound love for soon to be married couples who desire to have an amazing winter pre-wedding photography. You can enjoy walking the aisle hands in hands with your beloved in the ephemeral Ice Church, as it melts back into the river in spring. Opening on 26 December each year, the church remains open until April. Walls, ceiling and benches made of snow, and the altar details hand carved by carefully selected designers, Ice Church is simply breathtaking.
Ulaanbaatar, Mongolia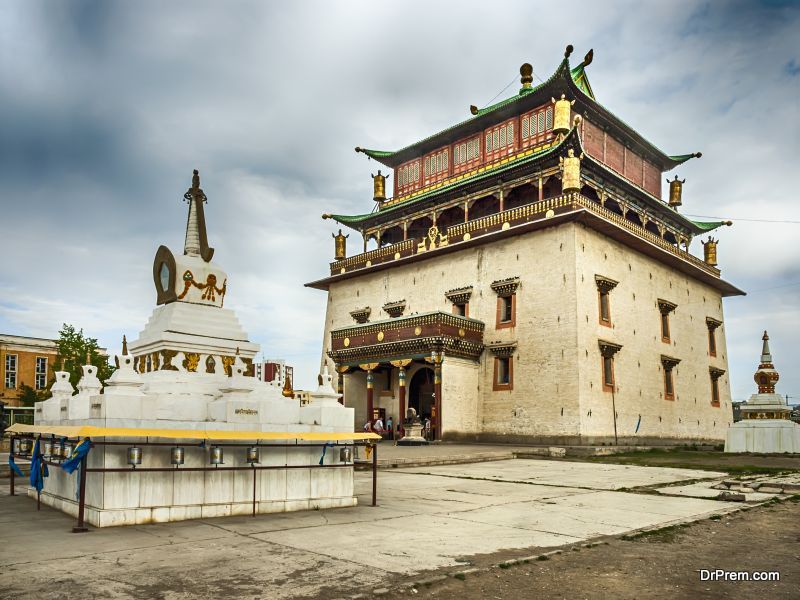 For those who crave a unique pre-wedding photography and who desire to impress family and friends with their offbeat choice, Mongolia can be an ideal choice. Winters there are too cold but are incredibly beautiful, which makes Mongolia a preferred choice for winter pre-wedding photography. You would love to be clicked at beautiful and desolate location like this.
Kakslauttanen Arctic Resort, Finland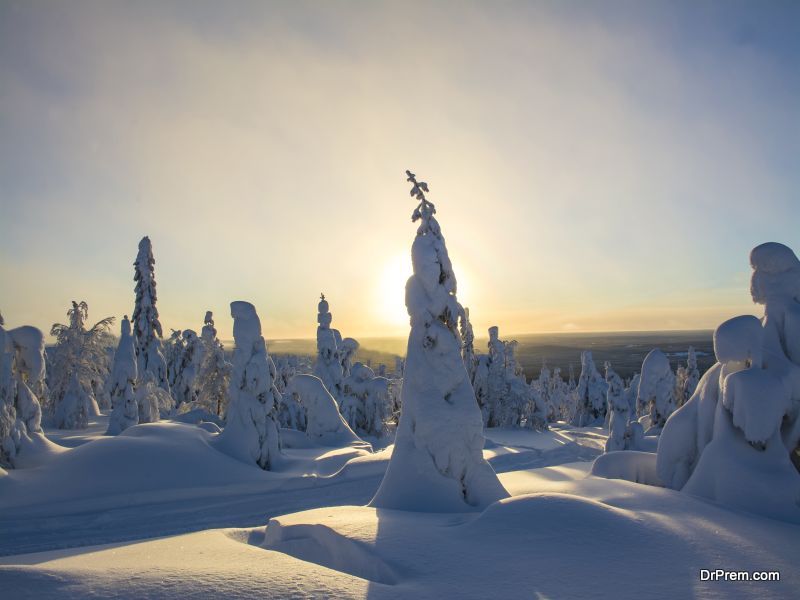 This Finnish property has been a popular wedding and honeymoon destination for years, and now it has emerged as a haven for couples desirous of a spectacular pre-wedding shoot. The property lacks no features that leave couples spellbound such as the glass igloos and traditional wood chalets. Couples enjoy riding on sleighs drawn by a reindeer or horse and much more.
Namsangol Hanok Village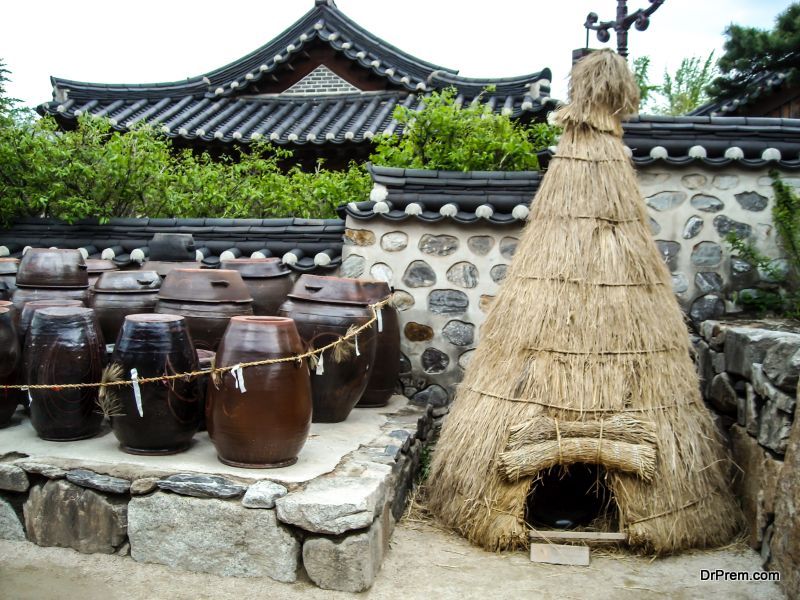 Traditional Korean houses and a many other beautiful details make this place a yet another location that couples can consider as a unique pre-wedding shoot location. Your modern wedding dress and the traditional Korean architecture would make your photographs unique and appealing altogether.
Nara, Japan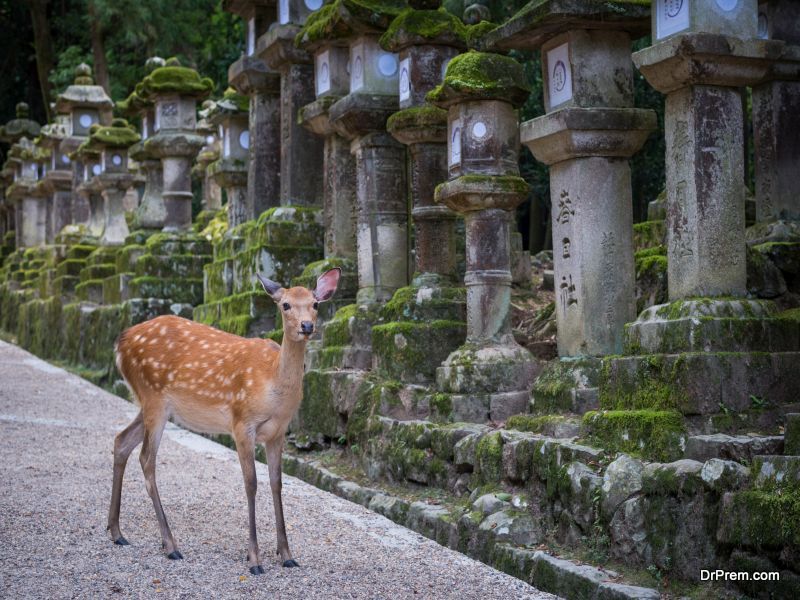 With loads of temples and monuments, Nara is Japan's oldest capital that serves as a perfect location for pre-wedding photography. It has locations that go well with ample of wedding themes, so just pick one that suits your taste and requirement the best.
Seoul Forest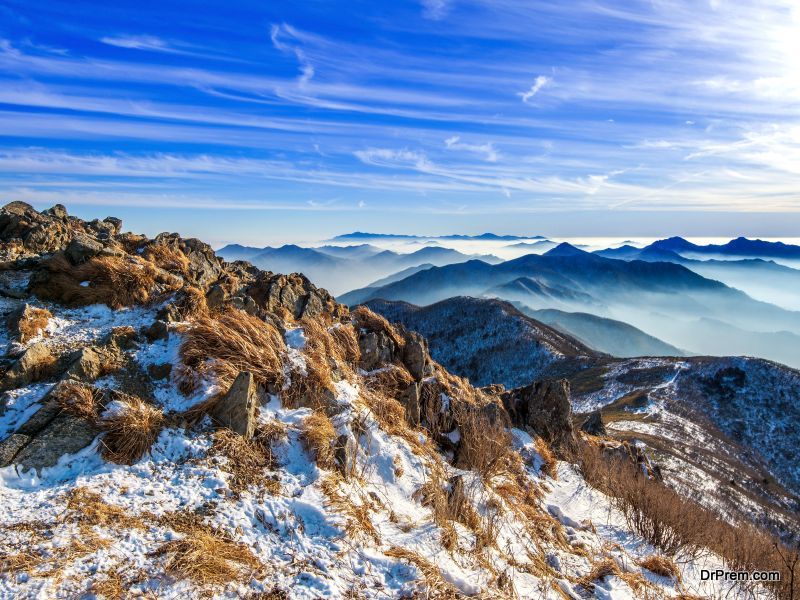 The Forest Path in Seoul Forest is one of the most preferred locations for the pre-wedding photography shoots across the globe. If you are in love with the enchanted forests that often appear in fairytales and you desire to have your pre-wedding photo shoot in a similar location, then this one is ideal for you.
Summary
Pre-wedding photography is a growing trend in the world of weddings and couples these days go overboard to make theirs as special and memorable as it can be. There are some breathtaking locations across the globe that is ideal for winter pre-wedding photography.