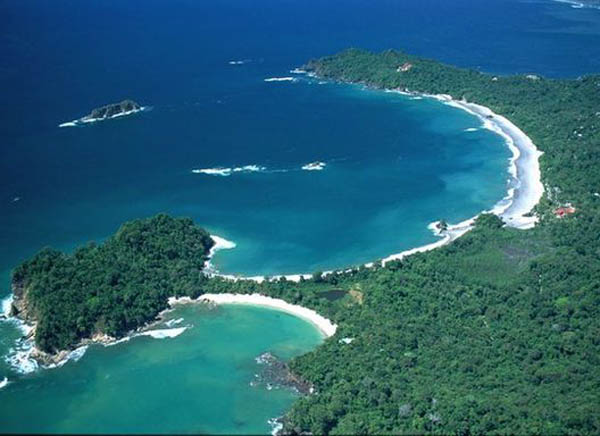 Honeymoon getaways offer newlyweds a chance to spend much-needed time together before settling down to the routines of life. While the choice of a getaway is strictly up to the couples themselves, it's always great to have options. Beaches, in particular, offer honeymooners peace while at the same time giving them the opportunity to take part in all that they have to offer. Costa Rica is the ideal destination for honeymoons as its beaches are splendidly beautiful with crystal clear blue waters and silvery sands. Plus, there are many to choose from so you have no dearth of options.
Manuel Antonio beaches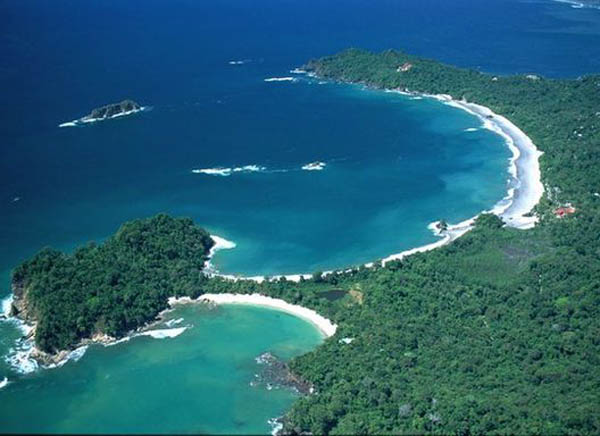 Horseshoe bays, waterfalls and hilltops pepper the beaches of Manuel Antonio. There's lot to do as well including kayaking, snorkeling, surfing and hiking. Picture perfect, the beaches are housed in Manuel Antonio National Park so there are plenty of activities to take part in. The offshore coral reefs are notable tourist hotspots showcasing marine life from the likes of dolphins to whales. The best time to plan a honeymoon is between November to May though the monsoon season will see fewer crowds.
Montezuma beaches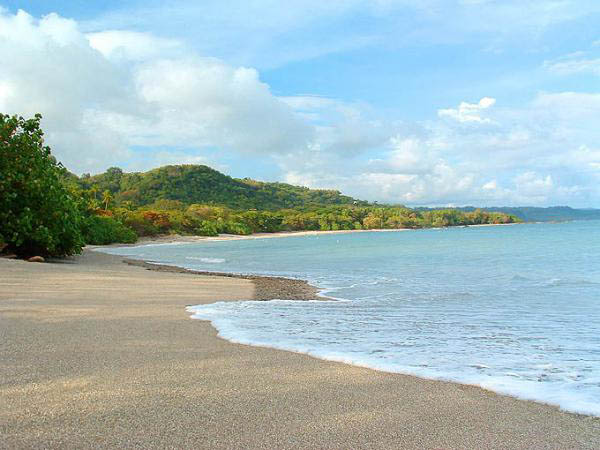 Montezuma beaches are ideal for budget travelers. They're sprinkled with rocks and outcrops and offer visitors a range of eateries serving local cuisine. The beaches are a paradise for backpackers and liberal minded locals who make you feel at ease. Beachfront hotels are also in abundance, offering honeymooners accommodation that ranges from the low priced to the very expensive. If nightlife is what you crave, then you can visit the many nightclubs and bars located in and around the city.
Mal Pais beaches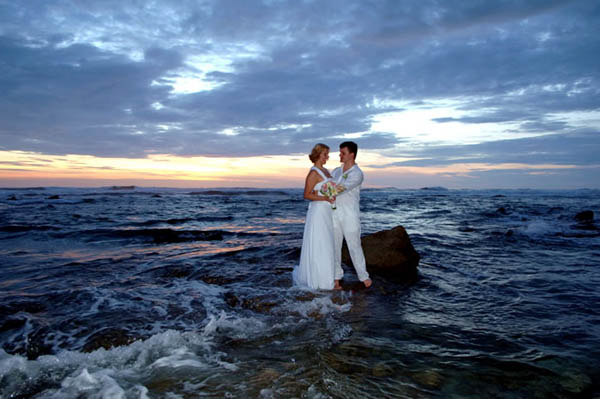 MaL Pais is a charming little region that offers honeymooners a relaxed atmosphere and tranquility. Idyllic white sandy beaches and blue waters provide visitors with all that they need to get away from the bustle of city life. While there, you can also take a trip to the many national parks and partake of the activities on offer. Like many of Costa Rica's beaches, those in Mal Pais are stunningly beautiful.
Samara Beach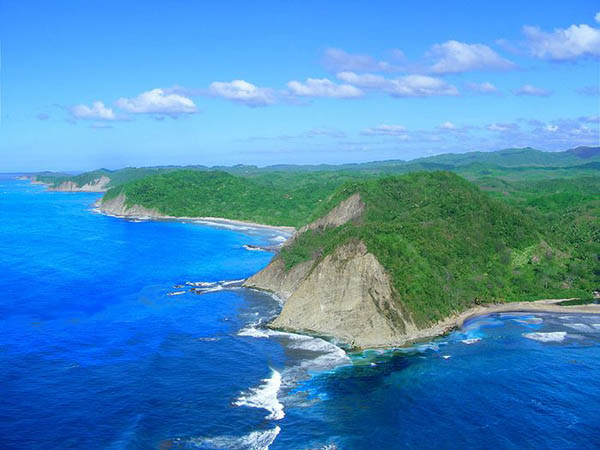 Samara Beach is thought to be one of the most beautiful beaches in Costa Rica. White sands and blue waters come together to create an idyllic spot that will titillate the senses and calm the mind. There are interesting sights that you'll come across as well like reforestation projects, cowboys and fruit harvests. Nature lovers will especially love to see exotic animals comprising toucans, iguanas and howler monkeys.
Flamingo Beach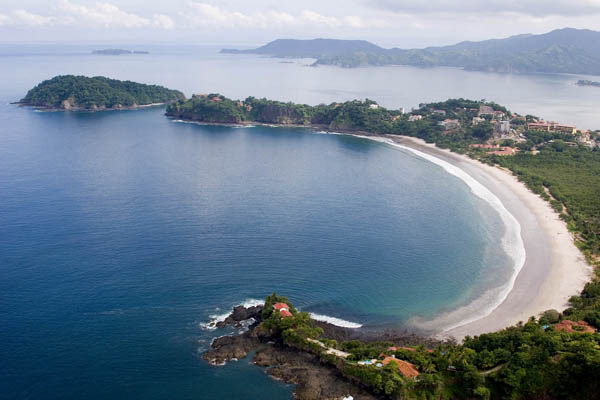 Flamingo Beach is the place to be for aquatic activities. There's snorkeling, scuba diving and sport fishing for the avid diver. You can rent out boats for short trips or fishing as well. Flamingo also has a small marina that's popular among tourists and locals. You can book any one of the hotels located near the beach which are also conveniently situated close to the airport.
Playa Conchal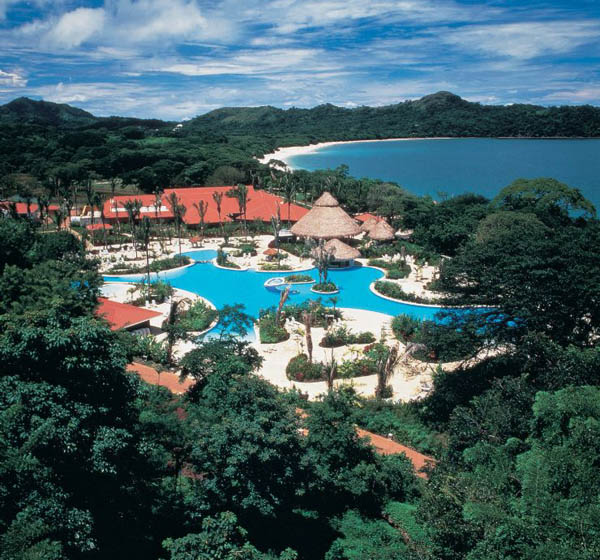 Playa Conchal is located in Guanacaste province and stretches for four kilometers. The beach is among the lucky ones that witness sunshine almost all year round. Comfortably cool water makes for fun swimming and snorkeling. The marine life the beach is home to will offer you the adventure of your life with tropical fish and stingrays. Deep sea fishing and other water sports can be undertaken as well.
Ocotal Beach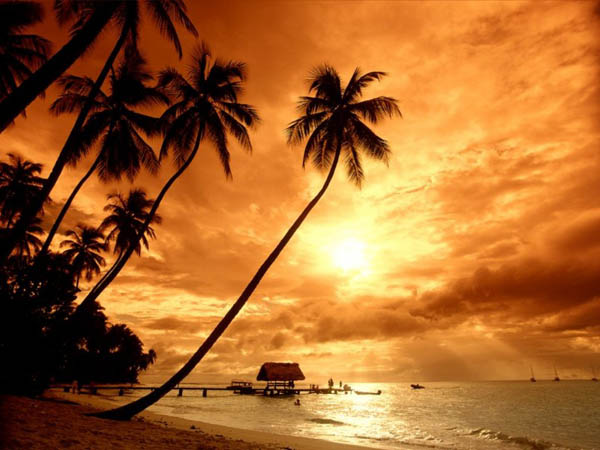 Also located in Guanacaste is Ocotal Beach, a beautiful place for swimming and whale watching. Green waters are everywhere and the small beach is home to sports bars and restaurants. Ocotal is also very involved in eco tourism so you'll come across plenty of greenery and clean sands. If you want to spice up your nightlife, you can visit nearby discos and bars too.
Playa Potrero Beach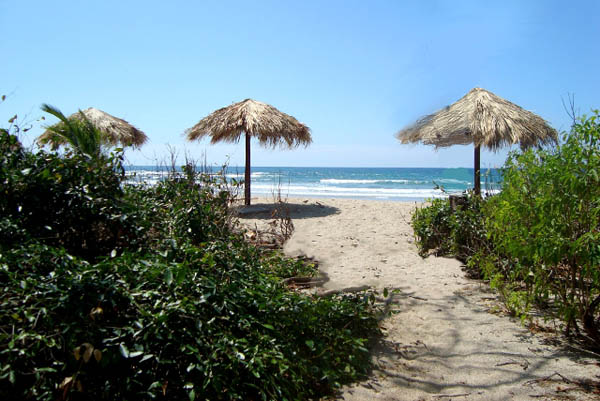 Playa Potrero Beach isn't only known for its sandy shores but its beautiful landscape as well. Wildlife is found in abundance so nature lovers will have a whale of a time. Off the shore is Catalina Islands that's a hot bed for snorkeling and swimming. While there, you can be witness to majestic manta rays and playful dolphins going about their interesting lives.
Playa Islita Beach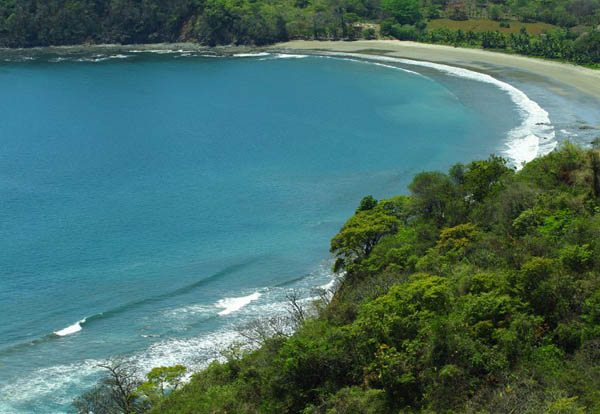 Playa Islita comprises two small connecting beaches. The beautiful sea is set against a backdrop of golden sunshine and blue skies. There are a few 'untouched' areas that one can explore. While there, you can visit the small community of Punta Islita where you'll find artists and nature lovers visiting to gather inspiration. Volcanic rocks tower above the bays, some as old as 80 million years.
Playa Hermosa Beach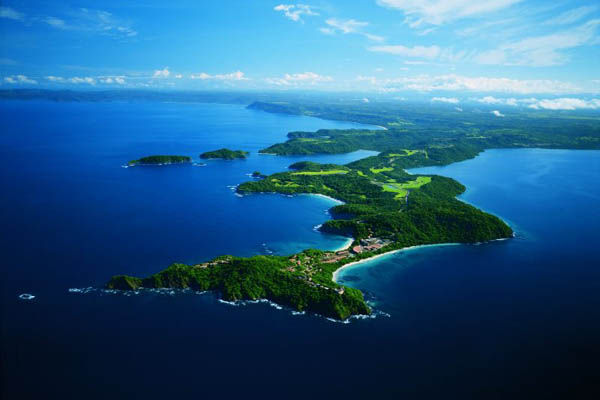 Grey sands adorn this charming beach which is situated between Playa Panama and Playas del Coco. The surrounding countryside provides a beautiful backdrop for the charming beach and can be easily accessed. Its dedication to environmental protection even won it an award for eco-friendliness and cleanliness.