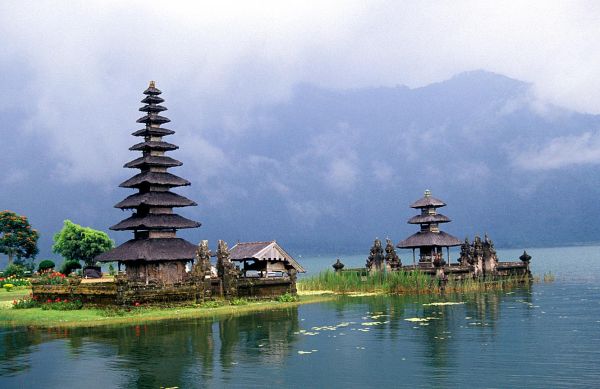 To forego the traditional style wedding, many couples these days are combining their wedding and honeymoon. The many advantages of this dual style destination wedding have made it a popular trend with a lot of appeal. If you are looking for a unique and a memorable lifetime experience, may be a destination wedding cum honeymoon is right for you. Listed below are a few most exciting destinations where you can create a celebration you will never forget.
Bali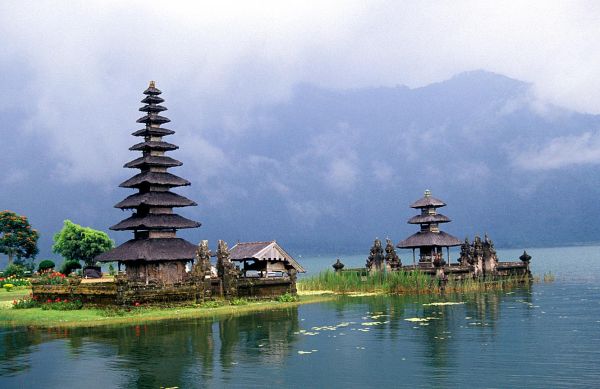 Indulge in exceptional surroundings and offer yourself an unforgettable event at Bali. Having your wedding ceremony in Bali can be a great rewarding experience. Located in East Asia, it is known for its natural beauty and exotic beaches. You can plan a simple romantic ceremony on the sun-kissed beaches or an elaborate event in the remote areas of Bali. The amazing landscape and facilities at Bali can make up for a perfect wedding-cum-honeymoon. After the long tiring ceremony, relax your nerves lounging by the pool in a luxurious intimate villa. The island has lot to offer such as sporting activities, downhill cruising, compelling sightseeing and much more.
Venice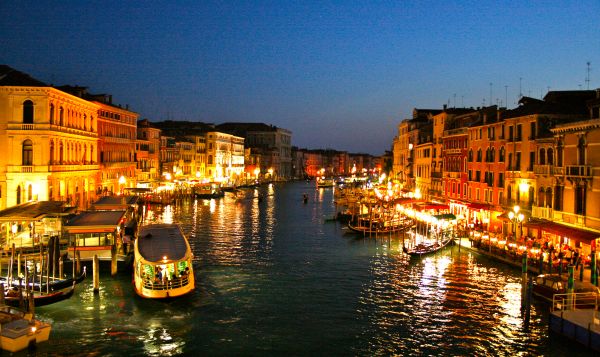 Getting married in Venice gives you an advantage of already being there for the honeymoon. Considered as one of the most romantic cities on earth, Venice is known for its gorgeous scenery, regal palaces, museums, and art collections. Plenty of open-air food markets also make for wonderful shopping. Palazzo Cavalli is the place in Venice where civil marriage ceremonies are performed. The location offers the couple an opportunity to be photographed with the beautiful Grand Canal at the backdrop. Extend your wedding time in Venice and call for a great romantic honeymoon.
Fiji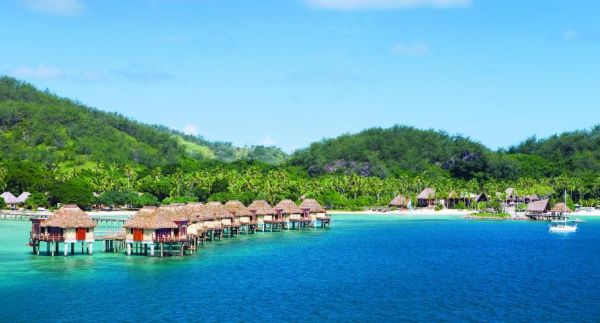 Fiji Island is an enticingly exotic setting for a destination wedding. Exchange marriage vows on a remote beach; choose a garden wedding setup or an intimate ceremony on a private island. Extend your wedding event to a weddingmoon. Combine your big day with a honeymoon vacation in special honeymoon villas at Fiji. Relax in your private pool with a stunning view of the sea. Make footprints in a deserted beach or uncover hidden waterfalls in the rainforest. For your wedding, consider a traditional Fijian wedding for a unique and cultural experience.
Tahiti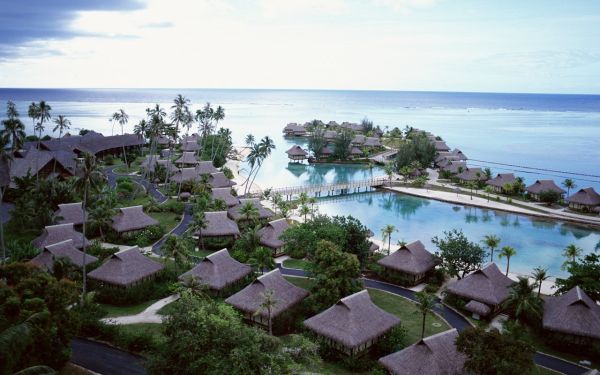 Tahiti and her islands have been known for years being romantic destinations for weddings and honeymoons. Deserted islands, isolated beaches, and the famous Tahitian culture are considered as exotic, picturesque, and soothing to forgo the traditional style wedding. After the big day in Tahiti, newlyweds will discover the wonderfully soothing ocean, wind sounds, and the natural beauty of tropical scenery all around. By choosing Tahiti as a weddingmoon destination, you get more value for money, a romantic, and an exotic atmosphere that is second to none.
The Maldives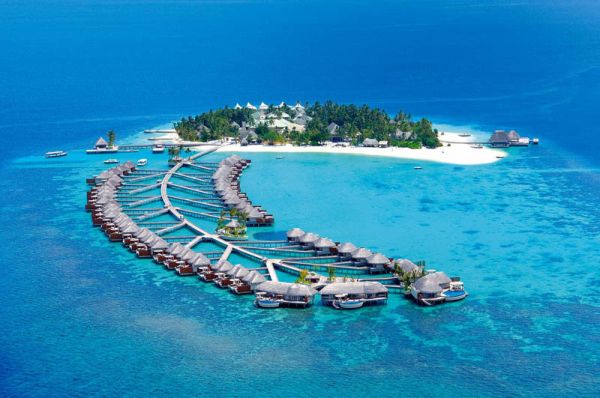 Nothing can be more exciting and romantic than islands of Maldives lying at the foot of the world between the immeasurable horizon of the blue sky and the crystal clear waters of the Indian Ocean. Known as the island of love, Maldives is all about secluded beachside luxury villas, long sandy beaches fenced by palm trees, lagoons, and coral reefs. After the wedding celebration, imagine the lull of lapping ocean waves as you relax in your lavish suite. Celebrate the big day with your friends and family, and then settle in for a luxurious and romantic honeymoon escape in Maldives.
The Bahamas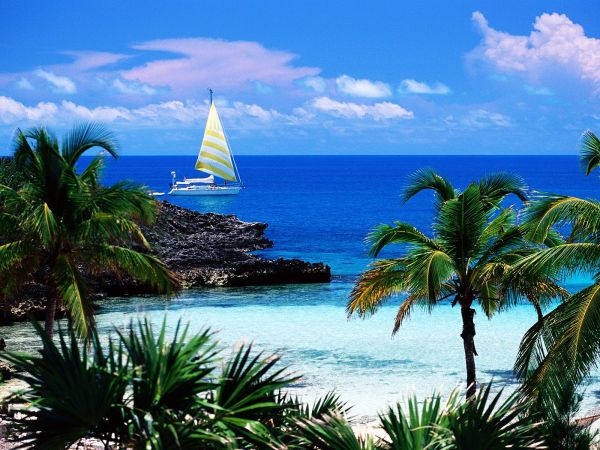 Take your wedding vows beside the sea in an unforgettable setting in the Bahamas. Astounding beach side scenery, great weather, unique food, and a built-in honeymoon are only few reasons why couples choose Bahamas as their wedding destination. Perfect setting for a union of two, the Bahamas has a lot to offer you after the big day. You can have plenty of time for fun activities like diving, swimming and more and lots of relaxing couple time too. Stroll on the beach; cuddle up in a hammock or escape to a private island. You will be in a paradise, make the most of it!
The Seychelles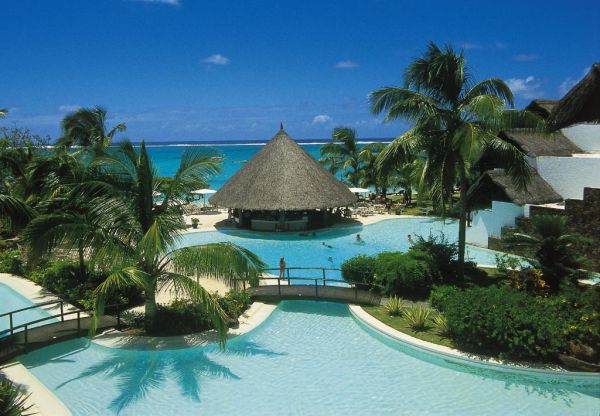 For an exciting wedding and honeymoon, choose the island of Seychelles. A place with picture perfect white sandy beaches, sparkling diamond like lagoons, lush tropical vegetation, and dramatic rock formations. The Seychelles is known for the most luxurious resorts in the world. Here, your wedding guests will stay entertained with the range of sporting activities, the bridal party will be spoilt and pampered in the spa, and everyone will enjoy meals at an open-air restaurant. After the marriage vows, the newlyweds can escape in their hilltop villa, for an ultimate romantic experience.
Hawaii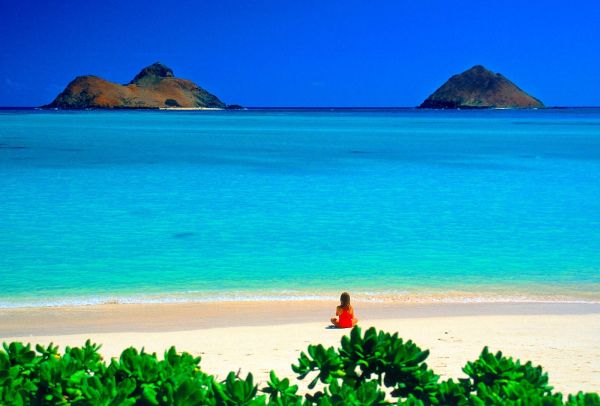 Go for a wedding and stay for a honeymoon! Perhaps one of the most desired wedding destinations, Hawaii weddings are diverse. You may choose to exchange vows in a luxurious resort, secluded beach surrounded by beautiful scenery, or in a pre-historic mountain setting. You can also consider wearing traditional wedding attire such as a sarong or a Polynesian outfit. Moreover, you can spend your honeymoon on long sandy beaches and exude romance and stay engulfed by the ebb and flow of endless love.
Santorini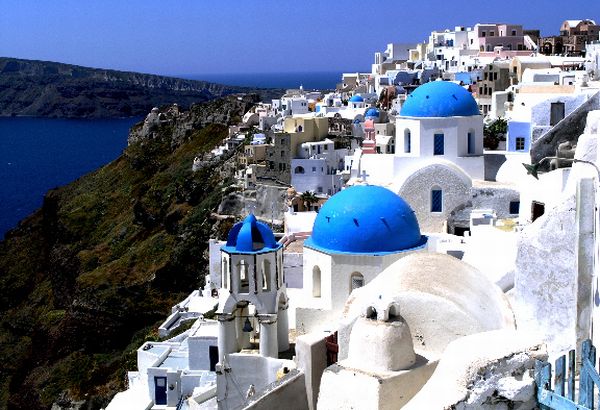 More and more couples are choosing Santorini Island in Greece as a wedding cum honeymoon destination. When you think of an exotic location, secluded from the hustle and bustle of the city, Santorini is definitely on the list. This is because, it is an island surrounded by beautiful white beaches, turquoise blue water, and sun-drenched days. Additionally, the island's wonderful setting on the brim of the volcano makes it a great and a unique location in Greece. Featuring the world's largest caldera, Santorini Island is just perfect for getting married and staying for a romantic week long honeymoon.
Switzerland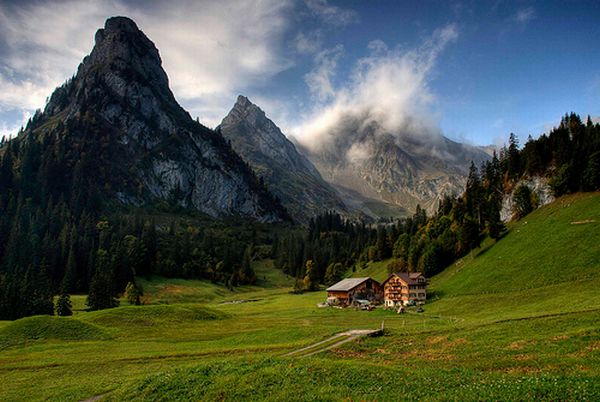 If you have always fantasized of being married in a beautiful and romantic setting, then there is no reason why you should not set your heart for a wedding in Switzerland. The country is about pristine nature, snow capped mountains, beautiful lakes, delightful villages, and grand views. It is surely one of the most desired locations in the world for honeymooners and weddings and this is due to the various romantic places: Mt.Titlis, Zurich, Verbier, Murren, Interlaken, Basel, Lake Geneve, Montreaux, Luzen, and more. Switzerland has a lot to offer. The romance of your wedding does not end at the end of the big day. You can continue to enjoy the stunning beauty of Switzerland throughout your honeymoon and have a vacation to remember.