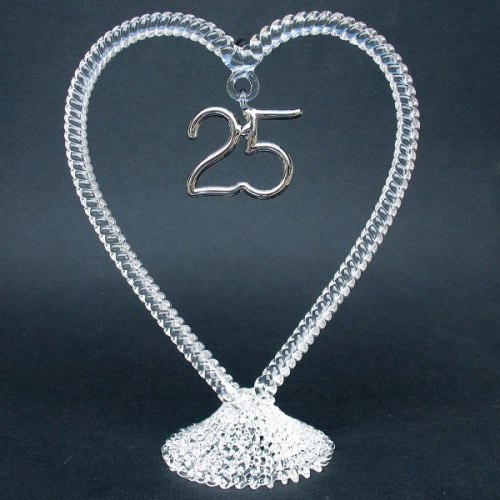 It can be really hard for individuals to come up with innovative and romantic ideas for their anniversary. An anniversary is usually the best opportunity to show how much you care or love for your partner. An anniversary is obviously a very important occasion but it becomes all the more special when it is your 25th anniversary. Twenty five glorious years of staying together and fighting all the hardships of life together makes this anniversary extra special. Therefore one should take steps to ensure that this anniversary is celebrated in such a way that it revives not only the romance but also makes it a lasting memory on both you and your partner's mind.
Private candle light dinner on the beach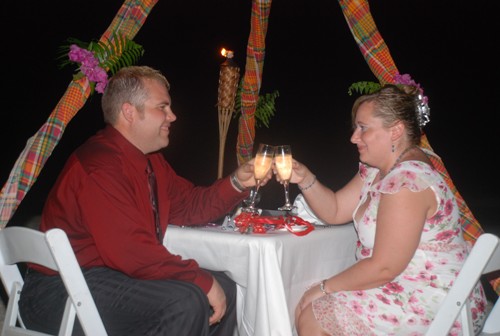 Planning a private candle light dinner on the beach can make your 25th anniversary special and memorable. The setting is private and this will accentuate the romantic mood. One can choose what one wants to eat from a wide selection of cuisines like Thai or Western menus. Your table is assigned with a waiter who takes care of your needs. The waiters are so trained that they will not invade your privacy but will only help you when required. Fine wines, champagne are provided to give a more romantic touch to the dinner. Booking in advance is a good idea. On request, an individual can also ask for a personalized menu to celebrate the occasion.
Romantic couple massages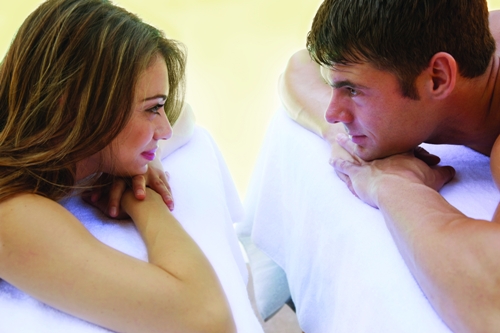 Couple massages are done in a spa in the same room and they are separated by a thin cloth. Couples massage is a great way to introduce your partner to massages, if they have not experienced it earlier. This also is comfortable and the therapeutic touch is very relaxing and restorative.
Romantic cruise trip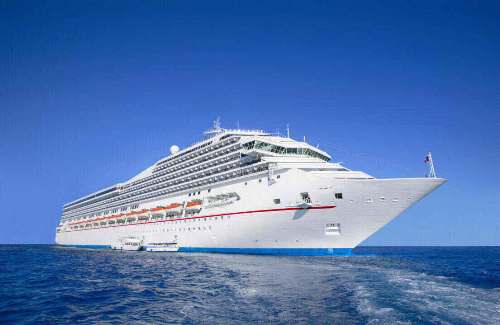 One of the most important reasons why many people opt for a cruise to celebrate their 25th anniversary is to celebrate the milestone anniversary in a memorable way. The cruise handles all the preparations required for the celebration of your 25th anniversary. Recorded music, bouquets, wedding cake, photos, champagne, are the additional features provided by the cruise ships. This helps in reliving the past memories of your younger days. This program can also be done on board the ship if permissions are taken beforehand.
Camping in Himalayas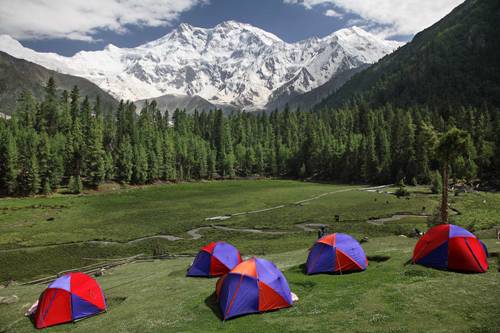 Camping in Himalayas can be a good way not only to relax but also to enjoy the private moments with your partner in the lap of nature. Treks, nature walking, bird watching can all be done during this camping trip by individuals. Away from the busy life of the city will only enhance the romance.
Venice Gondolas ride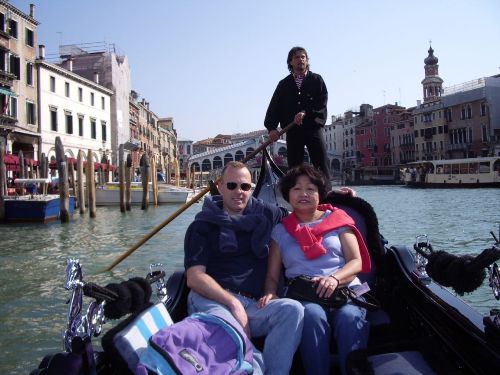 A gondola ride can be a perfect romantic way to spend the 25th anniversary with your partner. The silent, small canals of Venice will charm you and present you with wonderful views of the palazzos and the houses of many rich Venetian personalities. To make it even more special, a singer may also accompany you and sing Venetian songs to further enhance the experience. Wine and food is also served during the ride in the gondola.
Romantic Disney World Trip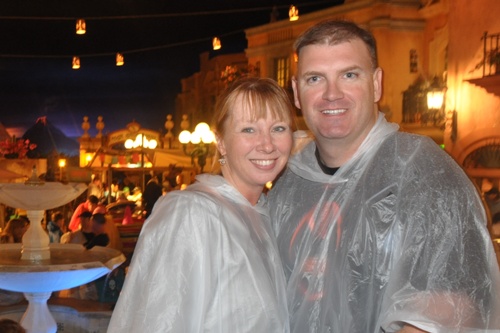 A trip to the Disney World will not only be a memorable trip but also enhance the romance in your marriage. One can experience a jacuzzi or ride a horse drawn carriage with their partner. Individuals can even walk to the wedding pavilion and relive the experience of their wedding. This adds to the magic of the anniversary and enhances the beauty of the occasion.
Visit a beautiful canyon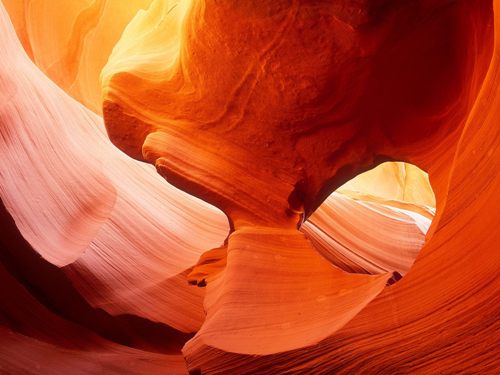 One of the natural wonders of nature, canyons is a good place to go with your partner for spending your 25th anniversary. Extremes of landscape and some breath taking sights are the added features of canyons. Grand canyon, the largest canyon in the world attracts visitors not only for the beauty but also for the extremes of nature's work. Antelope canyon in USA is one of the most visited places in USA because of its natural beauty. Blyde river canyon in Africa one of the largest canyons in the world is another place individuals can go to.
Romantic New Zealand tour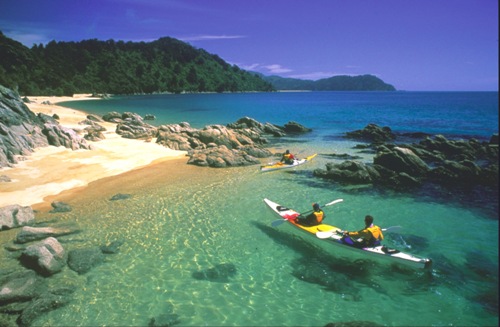 Luxury lodges and hotels, great food, breath taking sights, time for leisure are the features which make New Zealand such a favorite spot for couples who want to make their 25th anniversary a special one. You can enjoy a fun filled vacation and spend time with each other just like a honeymoon.
Scuba diving in Spain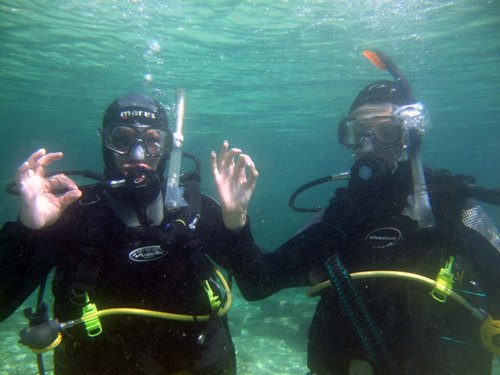 With 4000 km of shoreline, Spain provides excellent facilities for scuba diving for individuals. You can go with your partner and enjoy the beauty of nature under-water. An instructor will be there to guide you and you will be able to take in the beauty of nature with your own eyes. Having your partner with you and the occasion of your 25th anniversary will make it even more charming.
Go to Long Island, Bahamas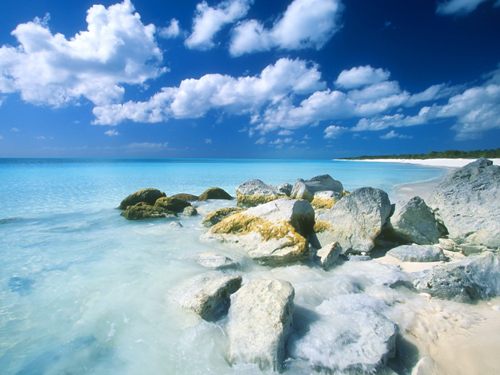 Long Island in the Bahamas has been called as the real paradise among all the islands in the Bahamas. Breathtaking beauty coupled with water sports, music and good food all combine to make this place a perfect getaway for your 25th anniversary. You can engage in water sports with your partner like a ride in a speed boat or you can simply laze around and bask in the tropical sun.